Winter trip to Himalayan height
TSAF gears up for annual leadership programme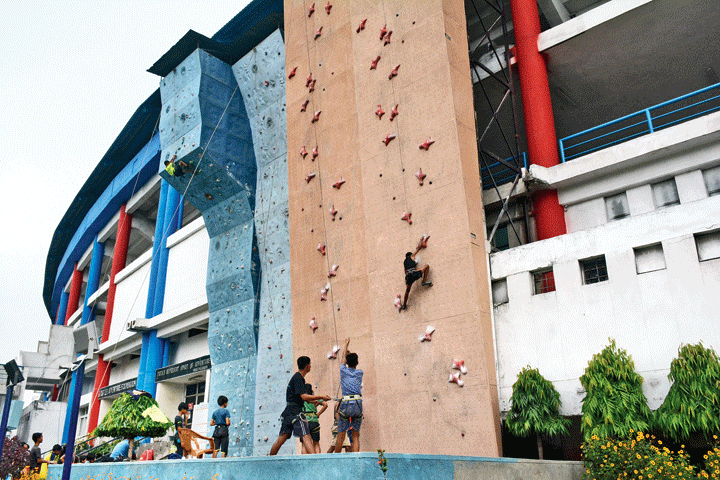 ---
---
Adventure enthusiasts can look forward to feel the Himalayan chill this winter.
Tata Steel Adventure Foundation (TSAF) is gearing up to conduct the annual outdoor leadership programme in the Garhwal Himalayas beginning December 24.
Participants, employees of Tata group companies and others, will be taking the trip in batches ranging between 30 and 40. Each batch will be involved in the activities for a week.
Some outstation institutions are also likely to enrol their names for the trip that will stretch till February-end.
TSAF senior manager Hemant Gupta said they have started making preparations for hassle-free conduct of the winter programme in the Himalayas.
"The programme not only builds self-confidence among the participants but also helps in team bonding. This improves their skills. The programme is meant for these benefits," he added.
The participants will stay at the TSAF base camp in Kaflo, along the Uttarkashi-Gangotri highway, for three days of acclimatisation before trekking to the 11,862 ft Siyari Top.
More than 500 trekkers are expected to take part in the programme.
"Our base camp has facilities like toilets, kitchen, storeroom, audiovisual space and a conference room already in place. The base camp can easily accommodate around 100 participants," said Gupta, an Everester said..
The adventure junkies will accilmatise by trekking the low-height hills surrounding the base camp.
"Acclimatisation is an important aspect before trekking to high altitude mountains," a TSAF official said.
"Experienced instructors, including Evesters, will guide the participants during the trek. Need of instructors with proven track record is essential from the safety point of view. We want the men and women to feel safe while undertaking the programme," he added.
The real adventure will take place when participants will be required to cook their own food on the way to Siyari Top and stay in tents. "They will also wash their utensils," a TSAF instructor informed.
Participants can register online at www.tsafindia.org. Outstation people can write to TSAF ( tsafindia.@gmail.com) for details.
Locals can pay physically pay at the TSAF office at JRD Tata Sports Complex (0657 -2645189).