UGC push for women's safety
Girl, a secure campus is your right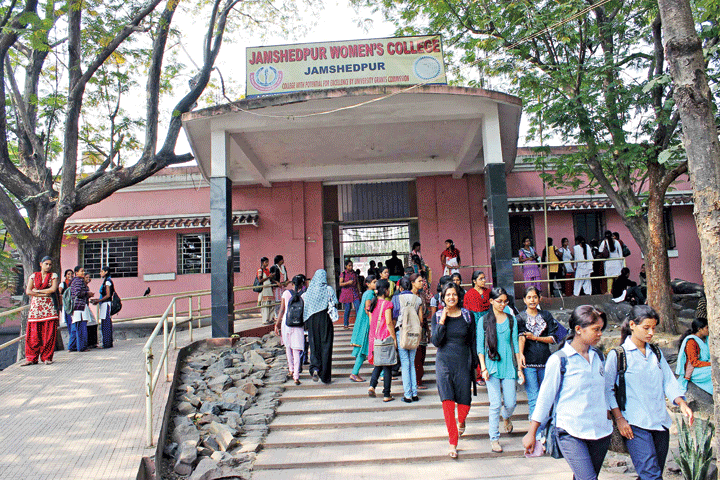 ---
---
Universities in Jharkhand, along with their counterparts from across the country, will have to form internal complaints committees exclusively for women employees and girl students to make campuses safe from gender violence and discrimination.
In a recent circular, the University Grants Commission (UGC), New Delhi, the statutory body tasked with overseeing the standards of higher education in the country, has asked universities and institutions of higher education to form committees to develop a mechanism to redress issues of safety on campus.
The UGC circular, dated October 25, has requested universities and other institutes of higher education to each set up an internal complaints committee and a special cell to deal with gender violence. Under this, university officials through the complaints committee and cell will investigate specific charges of violence and submit a report to the university concerned after which the vice chancellor and top varsity officials will take a decision collectively.
The circular also asks these campuses to host events on gender sensitisation, on making people aware of the laws against sexual harassment of women at the workplace — the Sexual Harassment of Women at Workplace (Prevention, Prohibition and Redressal) Act, 2013, formulated from the Vishakha Guidelines, 1997 — and encourage a healthy and secure atmosphere for women with facilities on the campus.
Also, each varsity or institution must facilitate the registration of grievances on the UGC portal and prominently display the toll-free number- 1800-111-656 for complainants to directly contact the varsity concerned.
In Jharkhand, awareness on women's safety is growing, but the culture of silence discourages many girl students from speaking out if they face harassment on campus, especially from a professor or someone in a position of power.
Also, there is no parity among varsities on redress mechanisms.
Kolhan University and Ranchi University each have special women's cells in place both at the university headquarters in Chaibasa and Ranchi, respectively, and in most colleges under them. Nilamber Pitamber University, Daltonganj, has just one women's cell meant both for the university and colleges. Binod Bihari Mahato Koylanchal University, Dhanbad, doesn't have a functional women's cell.
"We do have a grievance redress cell but not a cell exclusively meant for women's issues," said D.K. Giri, a professor at Binod Bihari Mahato Koylanchal University in Dhanbad. "A few colleges in Dhanbad have women's cells. Most don't. All complaints find their way to the general grievance redress cell."
Contacted, officials from both Kolhan University and Ranchi University said their women's cells were "quite active".
"Kolhan University recently tackled a couple of complaints related to gender discrimination at work," said Kasturi Boipai, who is in charge of the women's cell at Kolhan University. "We have a number of seminars, talks on cards. The laws are in place. The main thing is instilling confidence in women and girls to speak out without fear of reprisal or stigma."
Kolhan University spokesperson A.K. Jha agreed that the varsity also reminded colleges on hosting events on gender education and awareness of existing laws. "But seriously, a lot more needs to be done. In that aspect, the UCG circular is most welcome," he said.