Tusu break eating out pain
More than 50 food joints and confectionery points in Jamshedpur are affected by the Tusu Parab leaves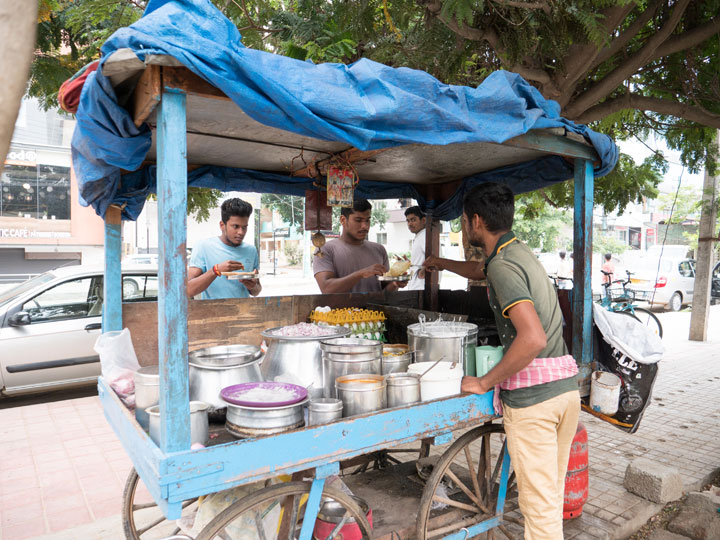 many roadside dosa and snack stalls are on a break in Jamshedpur due to Tusu Parab
Representational image from Shutterstock
---
Jamshedpur
|
Published 14.01.20, 06:37 PM
|
---
It's Makar Sankranti time, which for Jamshedpur foodies means a forced break from eating out.
Most chefs and helpers at eatery kitchens and some waiters are away on Tusu Parab (or Makar Sankranti) leave for at least a week.
In Jamshedpur, most eateries — including high-end hotels — employ their staff from Purulia, Bengal or Patamda and Potka blocks of East Singhbhum or other parts of Jharkhand for whom Makar Sankranti is the biggest festival of the year.
The upshot? More than 50 food joints and confectionery points in the city are affected by the Tusu Parab leaves. Also, many roadside dosa and snack stalls are on a break.
Well-known joints Anand, Ashirwaad and Madrasi Hotel in Bistupur will be closed for about 10 days.
Rangadhar Nanda, owner of popular eatery Tripti in Sakchi, said they closed shop from Tuesday till Sunday. "I hope we are able to open by Monday next," he said.
Randeep Singh, owner of a popular bakery, Brown Brunch in Bistupur, said: "Majority of our employees are from adjoining areas of Jamshedpur who take leaves to visit their families during Makar Sankranti. We have to give in. My back-end production team is from outside Jharkhand, but sales, dispatch and labour teams are on leave. I did request them to take leaves by turn but that did not happen."
Some eatery owners have started looking for other options. These include employing staff whose families stay with them in the city and enjoy the Tusu fairs in Jamshedpur itself, or hire those from Bengal for whom this festival is not that important, said Satya Dev Sikdar, owner of Gouri Shankar, a famous food joint and confectionery in Sakchi. "Jamshedpur now hosts a number of Tusu fairs in Domuhani and Gopal Maidan and also on its fringes where families can visit. Leave of a couple of days is manageable," Sikdar said.
For office-goers who don't cook, the forced closure of many food joints this time of the year is a pain, said Anand Shankar, a banker who stays as a paying guest in Kadma.