Thefts, burglaries, snatchings on the rise in Jamshedpur
Within a week, a food grain shop, general store, and a studio were raided by criminals in Jamshedpur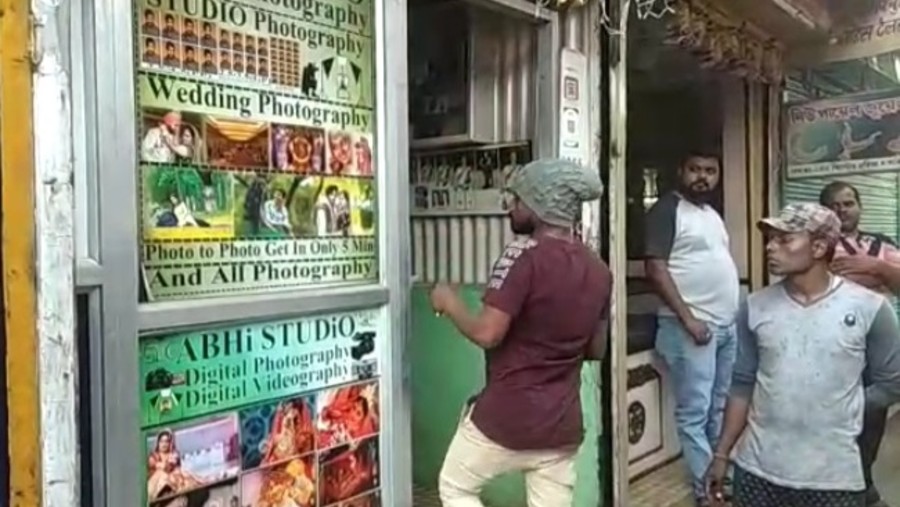 ---
---
Unknown criminals broke into a photo studio in Baridih market, in the wee hours of Saturday, to decamp with cameras and cash worth over Rs 2 lakh.
Dibakar Kumar, the owner of the studio, which falls under the Sidhgora thana area, maintained that he had locked the shop properly while shutting it down. However, he opened it in the morning, he discovered that the asbestos of the shop had been torn apart. On inspection, he found out that three cameras, including two video cameras, were missing along with Rs 12,000, which he had kept aside in a cash box.
OC, Sidhgora thana Manoj Thakur confirmed the news. "The criminals did not touch the locks of the studio but dismantled the asbestos roof of the shop to break in. We are trying to look for clues to nab the criminals," said Thakur while talking to The Telegraph Online on Saturday.
The OC said that they would be utilizing the footage of the CCTV cameras installed in the marketplace to nab the thieves.
In the past week, incidents of theft, burglary, and snatching have been on the rise in the steel city. On Friday night at about 9 pm, three bike-borne criminals snatched a smartphone from a 40-year-old man at Bistupur. Fortunately, the victim's scream alerted locals, who caught the thieves to recover the phone.
The victim identified as Santanu Mukherjee was talking on the smartphone while walking down a lonely stretch on M-Road in the night. His screams made the residents chase the bike-borne thieves, who were intercepted near St Mary's English High School. Following which a police party arrived at the scene on being informed about the theft, to have the locals hand over the three to them.
The arrested persons have been identified as Ajay Mukhi, Arvind Mukhi, and Pramod Mukhi. They were sent to jail after producing them before a judicial magistrate on Saturday.
Earlier on Thursday, unidentified criminals decamped with Rs 2.24 lakh from a general store on Dimna Road in Mango area. Here they broke open the shop's lock. The shop owner, Vishnu Agrawal, had kept the cash inside the cashbox before locking it. However, on reaching the shop on Thursday morning, he found the shop's shutter open and the cashbox missing.
A similar incident took place on Wednesday when unknown criminals decamped with Rs 11 lakh from the cashbox from a food-grain shop at Krishi Bazar Samiti in Parsudih. Here the thieves had sawed off the locks of the shop's shutter. Its owner, Bhimsen Sharma, in an FIR lodged with the Parsudih thana, mentioned that he was unable to deposit the sale proceeds of two days with the bank as he was busy with his business and had planned to deposit it on Thursday. But before he could do the needful, the criminals had decamped with the entire cash.