Shelter home for kids now gambling den in Bartand
The reason is the lack of coordination between various government departments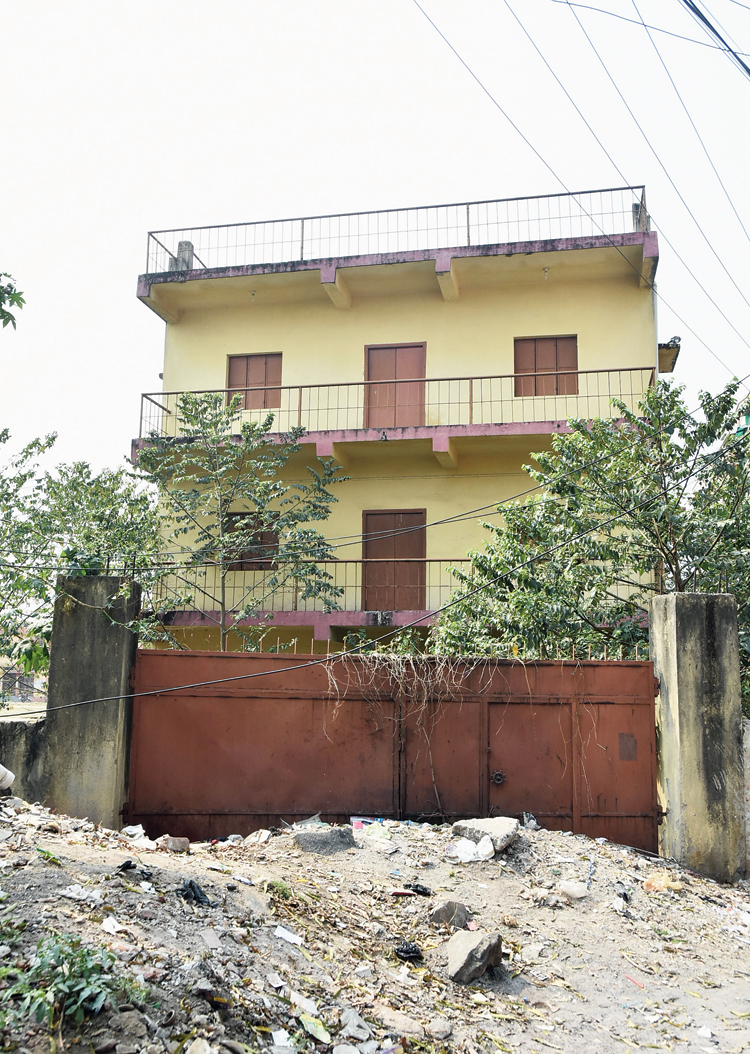 ---
|
Dhanbad
|
Published 03.03.20, 06:31 PM
---
The three-storey temporary shelter home meant for children rescued from the station or streets by the Railway Protection Force (RPF) and police, built over a year ago at Bartand at a cost of Rs 90 lakh, has become a gamblers' den and a trash dump.
The reason, social workers say, is the lack of coordination between various government departments.
The vacant building, situated inside the campus of Dhanbad Employment Exchange, has now become a gambler's den and a security hazard for residents. Not just that, garbage from nearby areas is dumped daily at the main gate of the shelter home, which has study, computer, vocational training and individual-care rooms, as well as a healthcare centre.
Back in 2013, then Dhanbad DC Prashant Kumar instructed the district education department to make arrangements for the temporary accommodation of boys recovered by the police at the Abhoy Sundari Awasiya Vidyalaya and designated Kasturba Gandhi Awasiya Vidyalaya for temporary accommodation of girl children. At the same time, he had also sent proposal to the state government for a shelter home for children. His efforts paved the way for this Bartand shelter home by the labour, employment and training department after years of land hunting.
The building came up but nothing moved forward, said former president of Bartand Chamber of Commerce, Madhurendra Singh, also a member of Dhanbad Childline.
He said that under laid norms any child recovered by the police or other law enforcement agency could not keep the Childline office for more than 24 hours. "That's why rescued children, primarily homeless or orphans without whose address or family members are not known, are usually referred to the Bokaro-based shelter home."
He added that they raised the issue of the idle shelter house at Bartand, most recently a week ago. "We were assured by the new assistant labour commissioner Rakesh Sinha that a decision will be taken very soon," he said.
"Had the shelter home at Dhanbad's Bartand been operational, there would have been no difficulty in transporting the children to distant Bokaro," said Singh. "It was planned as a rehabilitation home for rescued children but nothing came out of it. Lack of coordination of different departments is primarily responsible for the such a situation."
Rakesh Sinha, assistant labour commissioner, said they were concerned about the shelter home. "A theft had taken place in the building. I wrote a letter to the labour, employment and training department last week seeking permission to hand over the building to the district social welfare which normally operates such shelter homes by hiring an agency."