SC dismisses petition challenging appointment of Jharkhand DGP
PIL was not maintainable, says AG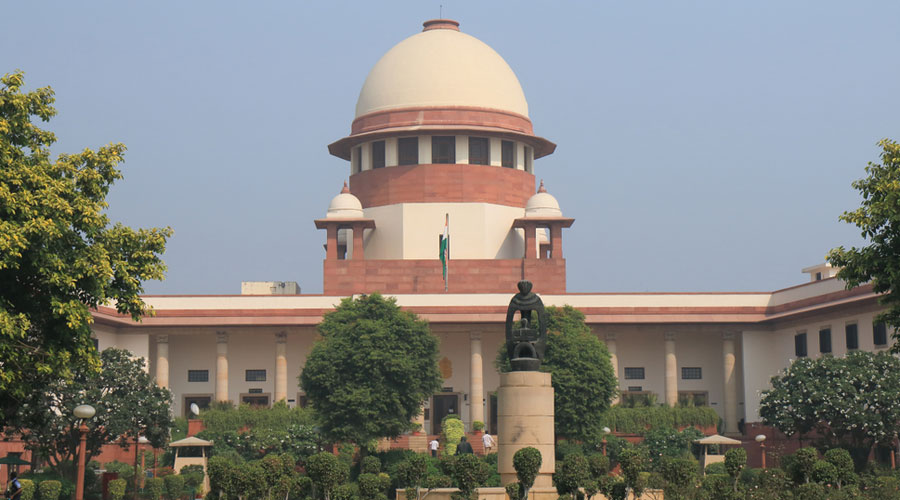 ---
|
Ranchi
|
Published 19.08.20, 03:04 PM
---
The Supreme Court on Wednesday dismissed a Public Interest Litigation (PIL) challenging appointment of Jharkhand Director General of Police (DGP) MV Rao. The apex court ruled that it was a service matter and cannot qualify as a PIL.
Petitioner Pralhad Singh had knocked on the door of the court challenging the appointment of Rao. Former DGP Kamal Nayan Choubey was transferred from his post on March 13 before the completion of his two year tenure and was replaced by Rao as the acting DGP.
The Union Public Service Commission (UPSC) also questioned the government's decision to transfer Choubey in a premature rejig.
Representing the Jharkhand government, Advocate General Rajiv Ranjan and senior advocate Fali S Nariman informed the apex court that the PIL moved by the petitioner was not maintainable and the DGP will get regular appointment once the UPSC panel gives its nod.
After a 15-minute hearing, the court dismissed the PIL by ruling in favour of the State government. Senior advocate Venketraman argued in favour of the petitioner.
The appointment of Rao as the DGP had triggered a controversy with some members of the Bharatiya Janata Party (BJP) terming it unethical and politically-motivated. Sources said that Choubey, who was the DGP of Jharkhand prior to the 2019 Assembly polls, was transferred because he was close to the former Raghubar Das-led government.