Rudderless BJP in a fix over leader of Opposition
The ruling BJP suffered drubbing at the hand of the JMM-led UPA alliance, managing to win only 25 seats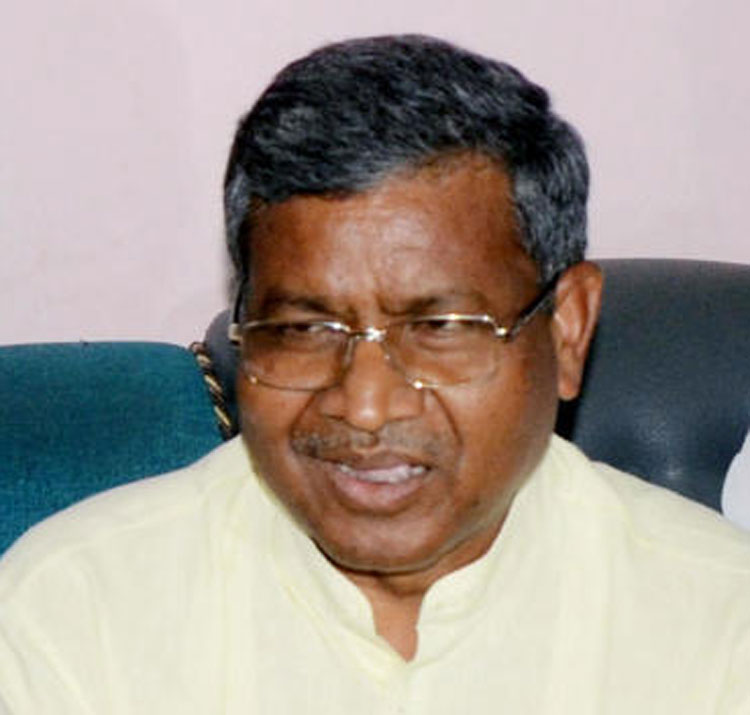 Buzz continues in the BJP that its central leadership is in talks with JVM chief Babulal Marandi over merging his party with the BJP
Telegraph file picture
---
Ranchi
|
Published 04.01.20, 06:36 PM
|
---
Uncertainty prevails in the BJP over who would be the leader of the Opposition at a time when the three-day session of the newly elected Assembly will start from Monday.
Party stalwarts such as former CM Raghubar Das, former Speaker Dinesh Oraon and party chief Laxman Giluwa were defeated in the just-concluded Assembly elections, leading to a leadership vacuum.
Buzz continues in the BJP that its central leadership is in talks with JVM chief Babulal Marandi over merging his party with the BJP after which Marandi will be appointed leader of the BJP legislative fold and the leader of the Opposition.
However, JVM media in-charge Tauhid Alam flatly refuted this speculation.
"The BJP keeps circulating such propaganda which Marandiji has categorically denied several times. We are not going to be a part of the BJP in any manner," said Alam.
In the Assembly elections, the ruling BJP suffered drubbing at the hand of the JMM-led UPA alliance, managing to win only 25 seats.
Though the JVM, which won three seats, was not a part of the UPA alliance, Marandi later gave support to the Hemant Soren government.
Among 25 MLAs, former ministers Neelkanth Singh Munda and C.P. Singh are currently the senior-most leaders and the party might select either of the two.
But party insiders said Munda was not so vocal and articulate and hence unfit to become the leader of the Opposition and Singh so vocal that he often embarrasses the party. Also, there is a general impression within the party that an experienced tribal MLA should hold the post.
An office bearer of the party said they were surprised that a national party like the BJP had not named anybody as the leader of the Opposition.
"How will we face the house without a leader is a million-dollar question. We need a tribal face to head the party inside the Assembly as the single largest Opposition party," he said.
Another BJP office bearer said it was not necessary to immediately elect the leader of the legislative fold.
"In Rajasthan, the leader of the Opposition was elected about one-and-half months after the government was formed," said the leader.
State BJP general secretary Deepak Prakash could not give a definite timeline on when this election would be held. "It will be done at the right time and a suitable person will be elected," said Prakash.
On the meeting scheduled at the BJP headquarters in Harmu on Sunday where all party seniors, besides newly elected MLAs, are invited, a party MLA told The Telegraph that the meeting was about mobilising public opinion in favour of the Citizenship (Amendment) Act (CAA) and National Register of Citizens (NRC). "This issue (of the leader of the Opposition) may be discussed on the sidelines of the CAA and NRC meetings, but we have not been officially or unofficially informed about it," the MLA said.