It's that time of the year when Christmas cheer melds seamlessly with the excitement of ringing in the New Year.
It's around this time that hotels across the city go on an overdrive to transform themselves into the most happening hangouts with the excellent food and fabulous music on offer for New Year's eve revellers.
The Wave International on NH-33 is offering a unique package for families. This year, the resort will introduce night stay for couples and has planned a New Year's eve only for couples and families.
Owner of the resort, Raja Singh, said this would be a new experience for residents of the city.
Unlike other years, the resort will not be overcrowded. The programme would be organised inside a banquet hall to keep guests warm. Passes for couples are priced at Rs 10,000 that includes lunch, high tea and dinner for December 31 and a complementary breakfast the next day.
A DJ night and dance performances are also on the card. Dance groups from Mumbai and a DJ from Calcutta will add to the ambience.
"We are looking to arrange an event with limited couples. In fact, we have changed the plan to avoid stag entries to keep it more peaceful. Guests will be able to enjoy the night without having to worry about returning home to the city which is quite far from here. We also welcome children, but it will entail an additional cost," Singh added.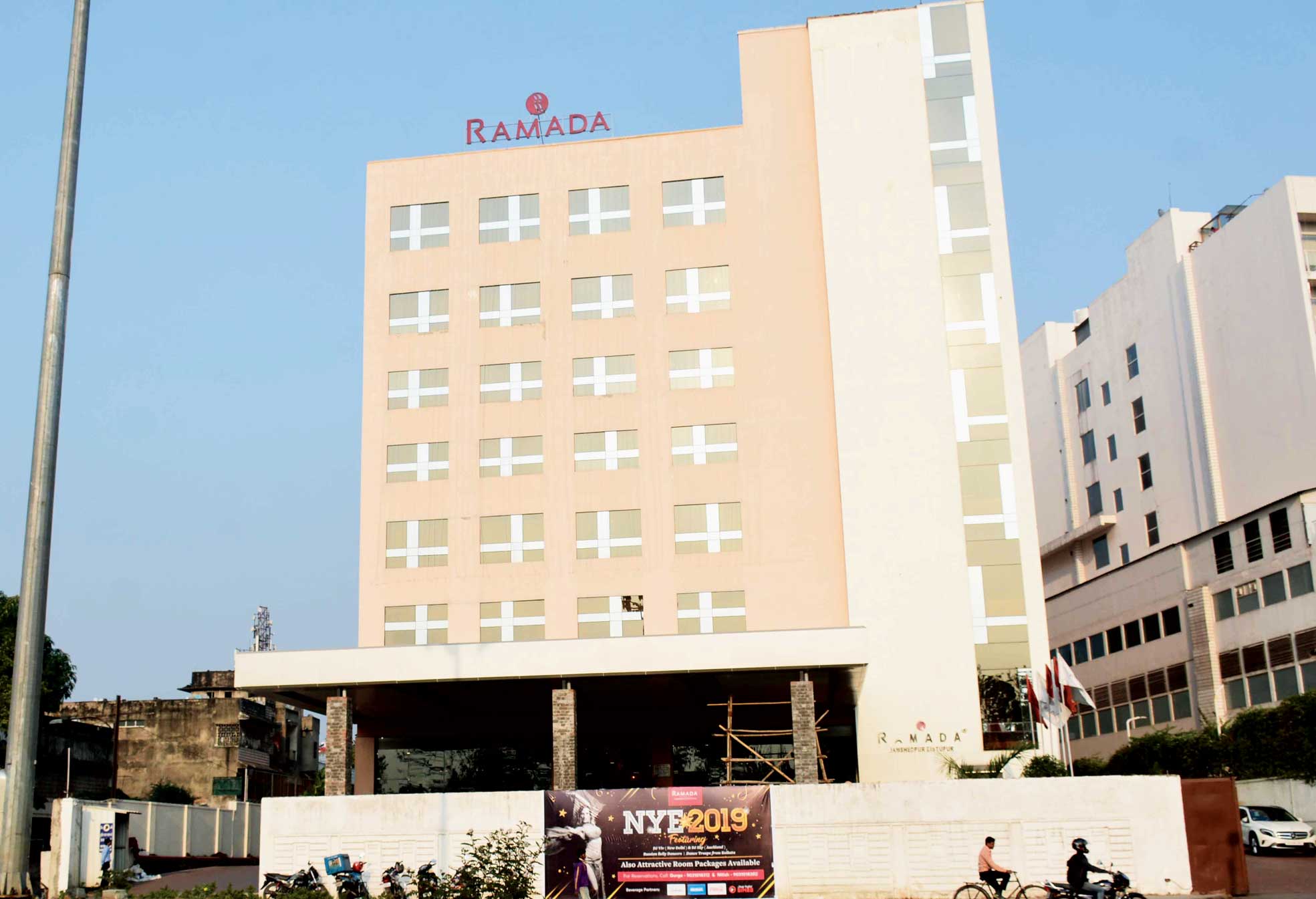 Hotel Ramada is one of the hottest joints for New Year revelry. Telegraph picture
Hotel Ramada in Bistupur has planned a grand party titled NYE 2019 that will include Russian belly dancers and two DJs from Auckland (New Zealand) and Delhi to make the night more memorable.
With unlimited beverages and food on offer, a couple entry will cost Rs 7,000 while stag entry will make you poorer by Rs 4,000.
"We will be offering some surprise gift vouchers that will include free stays in some of our properties in India. Visitors will be judged on the basis of their dress and dance moves," general manager Ramada Manish Dutt said.
The New Year party at The Alcor Hotel will include DJ mix and performances by a dance troupe from Calcutta.
A multicuisine buffet and limited beverages will be available for visitors who will have to shell out Rs 6,500 for couples and Rs 4,500 for stags.
The party at Sky 180° at P&M Hi-Tech Mall will have belly dancers and DJ performances along with a lavish international buffet and unlimited beverages. The charges per couple will be Rs 6,500.
Double Down, the pub and bar in Bistupur, will offer unlimited drinks and food at Rs 4,500 per couple and Rs 3,500 for stags.
Hotel Jiva in Sakchi will only entertain couples at Rs 2,500 that will include food, soft beverages, kid zone, return gifts and stand-up comedy.