Ranchi records rare case of black fungus in lungs of 82-year-old
Bronchoscopy, biopsy confirm mucormycosis in Covid patient who has now been shifted to RIMS trauma centre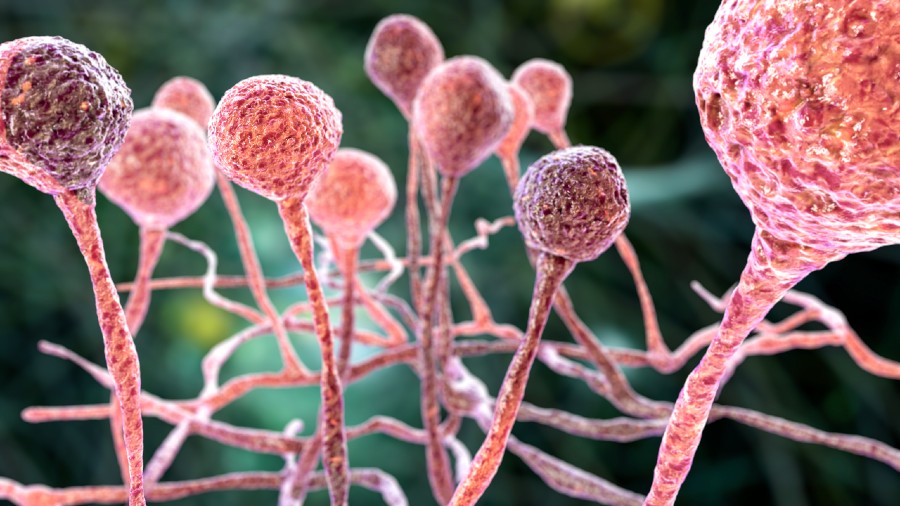 ---
Ranchi
|
Published 10.08.21, 07:56 PM
|
---
A case of mucormycosis in the lungs, possibly Jharkhand's first, has come to light at Ranchi's Medanta Hospitalafter bronchoscopy and biopsy of a Covid survivor's lung tissues confirmed that the patient was suffering from black fungus, which affected his lungs instead of eyes, nose or brain, doctors from the hospital said on Tuesday.
"This Covid survivor complained of difficulty in breathing. We first conducted a CT Scan to see if there was a problem in his lungs. Later, during bronchoscopy, a fungal ball was found in his lungs. Biopsy of his lung tissues confirmed that the patient's lungs were affected by black fungus," said senior pulmonologist at Medanta, Dr Tejveer Singh, adding that it was a rare case as mucormycosis usually affects the eyes or nose of a patient.
As per government guidelines, the patient, Mohammad Ibrahim (82) has been shifted to state-run Rajendra Institute of Medical Sciences (RIMS) where he is undergoing treatment at the New Trauma Centre.
Dr Pradeep Bhattacharya, who is in-charge, said Ibrahim was stable and responding to medication. "He is still suffering from shortness of breath, but his condition is stable," the doctor said.
A doctor assisting Bharracharya at the RIMS trauma centre said that even though cases of mucormycosis in lungs were rare, some patients have been diagnosed with black fungus infection in lungs in different parts of India.
Mucormycosis is a rare infection caused by exposure to mucor mould found in soil, plants, manure and decaying fruits and vegetables. The line of treatment includes surgery and administering anti-fungal drugs, mostly Amphotericin B. Following an Indian Council of Medical Research (ICMR) guideline, the state government has also included Posaconazole injections in the list of medicines that can be administered to Mucormycosis patients. 
Several thousand cases of Covid-induced Mucormycosis were reported in India earlier this year and doctors claimed that use of high dosage steroids for treatment of severely-ill Covid patients was one of the reasons for the spike. However, in almost all these cases, the fungus affected either eyes, nose or brain of the patient.
As per data compiled by the Integrated Disease Surveillance Programme (IDSP), Jharkhand has so far reported 106 confirmed cases and 60 suspected cases of black fungus. The fungal infection has claimed as many as 31 lives in the state so far.