Popular jumbo joyride terminated
Betla National Park cites Supreme Court order for decision, to use five captive elephants only for patrolling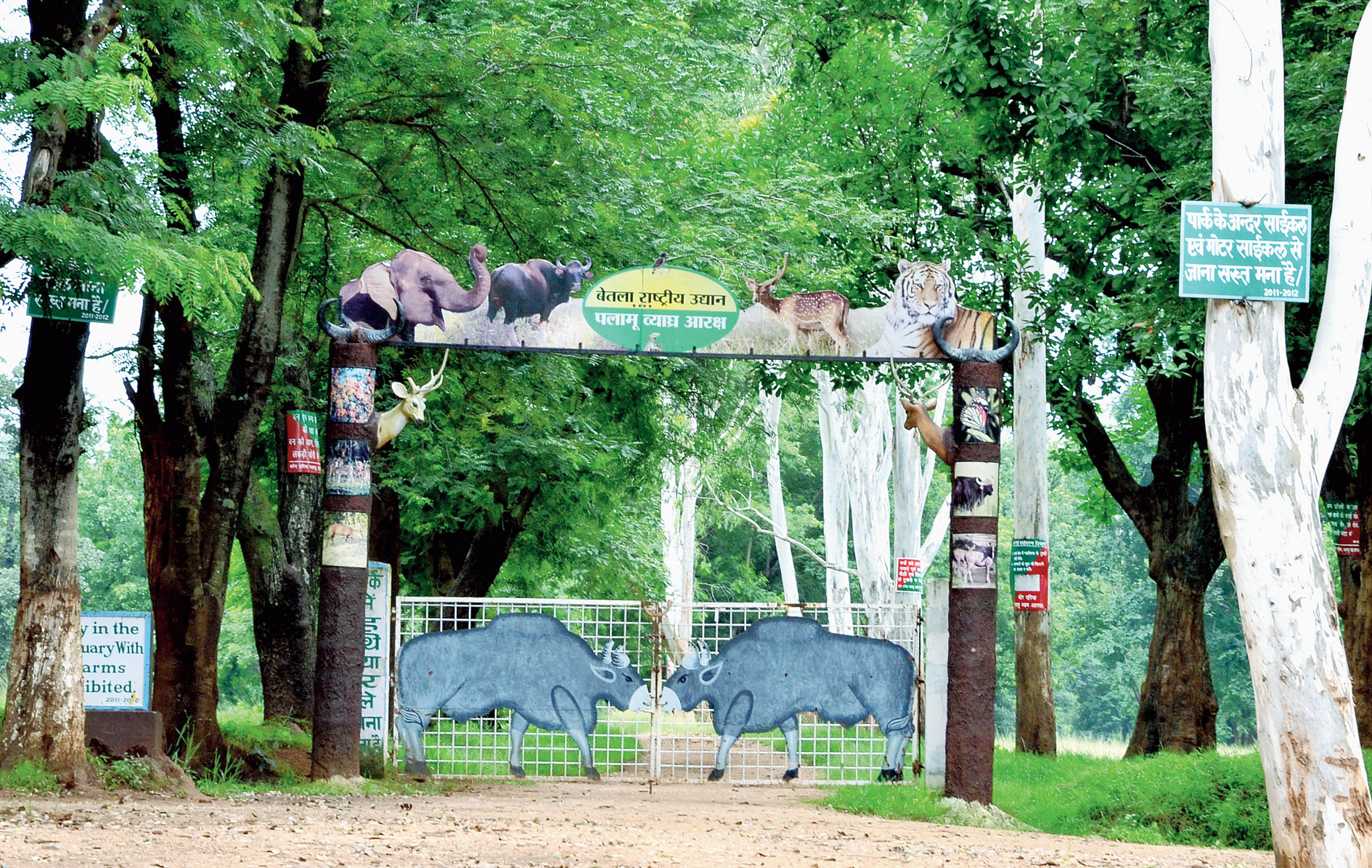 Animal rights: Betla National Park in Palamau.
File picture
---
Daltonganj
|
Published 22.10.18, 06:44 PM
|
---
Betla National Park in Palamau, a major attraction for wildlife enthusiasts in east India, has withdrawn its popular elephant ride with immediate effect, citing a Supreme Court order.
Deputy director (north division) of Palamau Tiger Reserve in Betla park Anil Kumar Mishra said the rides had been terminated from October 21.
"The Supreme Court recently asked all wildlife sanctuaries and national parks across the country to stop the practice. Hence, we have closed our elephant ride for tourists," he said.
Asked if the decision would affect revenue of the national park, Mishra added that they would have to assess the same after November-December, the two months that witnessed highest footfall.
Until Saturday, Juhi was the lone elephant that offered tourists a Betla safari. She made two 30-minute trips every morning with half a dozen tourists each time.
Mishra conceded that the female jumbo, who was now 60 years old, should gave retired quite sometime back.
"She is ageing and her health is fragile. Since the elephant ride was very popular among Betla visitors, we had no option until now," he said.
According to a tracker, Juhi's companion Anarkali died two years ago and that left the elephant in deep shock, which again was responsible for her failing health.
"Juhi had refused food for two days and broke a boundary wall in sheer grief," he recalled.
Betla National Park has four captive elephants — Rakhi, Sita, Kaal Bhairav and Murugan — besides Juhi. Sita, Kaal Bhairav and Murugan were brought from Karnataka in March-end. Sita and Kaal Bhairav were training to be tourist rides until the ban.
Mishra said three of quintet would now be used for patrolling. "Rakhi and Murugan are too young. They will need more training before they can patrol the park. The others will man the park," he elaborated.
Sources, however, expressed doubts given the fragile health of both Juhi and Sita, the latter having suffered a bout of foot-and-mouth disease a few weeks ago.
Mishra admitted that Sita had needed medical attention. "She lost weight and had to be put on antibiotics and multivitamins. She has irritable bowel syndrome and suffers from an upset stomach every now and then. She is a lactating mother too. She breastfeeds her calf Murugan. All this has taken a toll on her health," he said.
The official hinted at acute dearth of funds for the animals.
"There is no separate food fund for these five elephants. The ranger and foresters manage with great difficulties. They often beg
and borrow food with no cash in hand. The expenses are spiralling. The matter has been brought to the notice of senior officials in Ranchi," Mishra added.