No parking space? Fine
Owners of markets and office buildings to pay up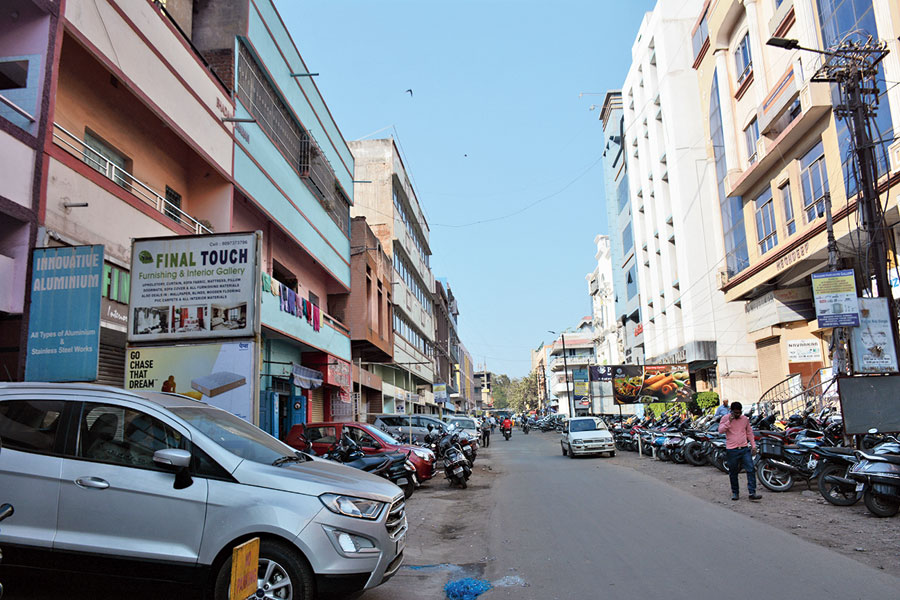 ---
---
Owners of commercial complexes as well as realtors who have not made any provision for parking will now face the music if vehicles are found parked near their buildings.
Rabindra Tiwary, a member of the National Road Safety Council (NRSC), an advisory body established under the Motor Vehicles Act 1988, held a two-hour long review meeting on road safety issues with the district administration at the Circuit House on Tuesday. There, he directed civic bodies to start fining realtors, who had not made parking provisions, with immediate effect.
"During my inspections at various parts of the steel city, I noticed many multi-storey complexes lacked any provision for parking, including the basement. Many had shops in the basement. So, visitors to the market complexes park their vehicles illegally on roads, eating into space meant for traffic," Tiwary told the media after the meeting.
"That's why I asked the civic body officials to levy fine on owners of commercial complexes for failing to make proper parking arrangements for visitors that compels visitors to parl illegally on roads and impede traffic," he added.
As of now, Jamshedpur Notified Area Committee, Mango Notified Area Committee and Jugsalai Municipality fine vehicle owners for parking vehicles on the road.
"I have asked all officials of the three urban bodies that in my next visit in another three- four months, I'd want to see fines issued against market complex owners without proper parking provisions," said Tiwary, who happens to be based in Palamau.
The civic bodies have also been directed to ensure that on-street parking in commercial hubs is cleared and vehicles are allowed to be parked only in dedicated bays.
The NRSC member also put the onus of eviction of illegal vendors on the police.
He asked officials in the five traffic police stations of the city — Jugsalai, Sakchi, Bistupur, Golmuri and Mango — to ensure that illegal vendors and kiosks along roads in commercial hubs are removed in coordination with local police stations.
"It has been brought to my notice that civic bodies evict the squatters and demolish makeshift kiosks at busy marketplaces, but the squatters or vendors manage to return to the same spots after a few months, all allegedly in connivance with the police. I've asked police officials to evict squatters and ensure that roads stay free," added Tiwary.
The NRSC member also claimed that the National Highways Authority of India officials had assured him that the NH-33 stretch between Ranchi and Jamshedpur would be completed by this year-end.