No lung donor yet for Jagarnath Mahto
Chennai doctors worry about prolonged life support for minister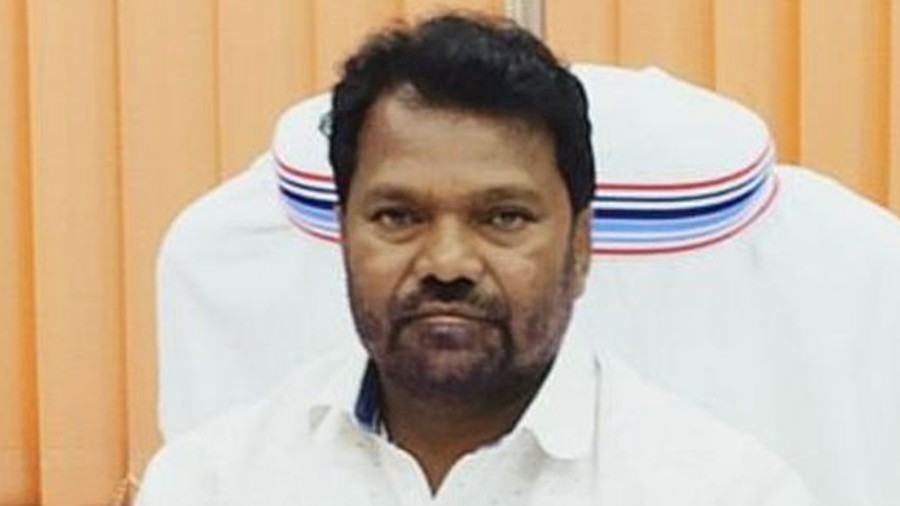 ---
|
Ranchi
|
Published 09.11.20, 07:20 PM
---
State education minister Jagarnath Mahto is nearing three weeks of being put on life support, the ideal duration to minimise risks for a patient of his nature, but a suitable lung donor for him is yet to be found.
Doctors of Mahatma Gandhi Memorial (MGM) hospital in Chennai, who have put Mahto on Extracorporeal Membrane Oxygenation (ECMO), said three weeks of such life support was ideal to ensure the patient did not develop any health complications.
"There could be complications such as blood clotting and infections if a patient is kept on this life support system for a longer duration," said Dr Suresh Rao, Co-director of the Institute of Heart and Lung Transplantation & Mechanical Circulatory Assist Device at MGM.
Hospital authorities have not found a suitable lung donor for the 54-year-old JMM leader, whose lungs were compromised after a coronavirus infection.
But Rao admitted that some patients suffering from similar respiratory malfunctioning were kept on ECMO for more than two months in the past and they survived. "Some patients develop health complications after completing the safety bracket of 21 days, and some don't. The Jharkhand minister has been stable so far, but we are yet to get any lead regarding a donor," he added.
ECMO is a life support system in which the gas exchange happens outside the body through a machine instead of the lungs in order to allow healing time to the organ.
Mahto has been on ECMO for 20 days now, and keeping him on the life support system may cause infection in the lungs, bleeding or blood clots, doctors in Chennai said.
The minister tested positive for Covid-19 on September 28 and was admitted to state-run Rajendra Institute of Medical Sciences (RIMS) in Ranchi. He was shifted to the ICU of Bhagwan Mahavir Medica Superspecialty hospital in the Jharkhand capital on October 1 and put on non-invasive ventilator after his condition deteriorated. The minister was flown to Chennai on October 19 and put on a life support system called ECMO at MGM Healthcare.