NIT-Jamshedpur students pad up to break taboos
NIT on Menstrual Hygiene mission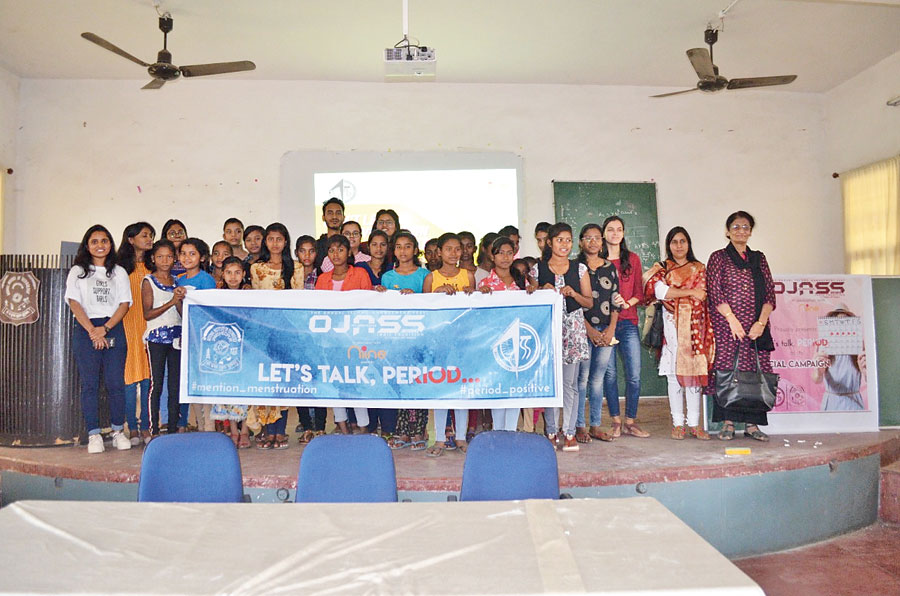 ---
---
Engineering students are more comfortable talking keypads than pads. But students of NIT-Jamshedpur are stepping out of their comfort zone to tackle a month-long social campaign to educate suburban and rural girls on menstruation and how to prioritise their health.
A team of 60 students from various departments of NIT-Jamshedpur on Saturday started a campaign "Let's Talk, Period" to make underprivileged girls aware about their health being a priority.
The campaign is a part of their inter-college fest Ojass slated to take place at the end of this month. The awareness initiatives will continue for a month till the fest concludes.
Onkar Kumar, a fourth-year mechanical engineering student, said they thought menstruation was an important subject. "However, girls from slums and from suburban and rural areas feel shy talking openly about it. Many avoid buying sanitary napkins because they don't have the money or the awareness. The campaign is about talking freely about the subject so that girls make their personal health a priority," he said.
The NITians have arranged sponsorships from a sanitary napkin manufacturer to distribute 1,500 free samples as a part of their awareness campaigns.
"Once they use napkins they will feel the difference. They might understand the need to buy napkins and stop using recycled cloth that aren't hygienic," Onkar said.
He added that they understood that the cost of sanitary napkins was a huge factor in low-income families. "But we will ask them how they can save money to buy sanitary napkins every month and tell them about low-cost options. A lot of times, girls may be spending money on cosmetics, snacks and even recharging their phone. Instead of these, they should make menstrual health their priority."
He added that charity began at home and so they were also making aware women workers and staff inside their NIT campus.
As a part of Ojass, which is a mega technical fest, students work on various social issues. "But this topic is something we felt we had to speak about," Onkar said. "We engineering students have a lot of academic pressure 365 days a year. Also, speaking on menstrual hygiene is not an easy thing. We have to break social taboos along the way. But all of us feel it is necessary," he added.