Next lesson at XLRI, how to manage stress
B-School appoints counsellor, ties up with emotional wellness portal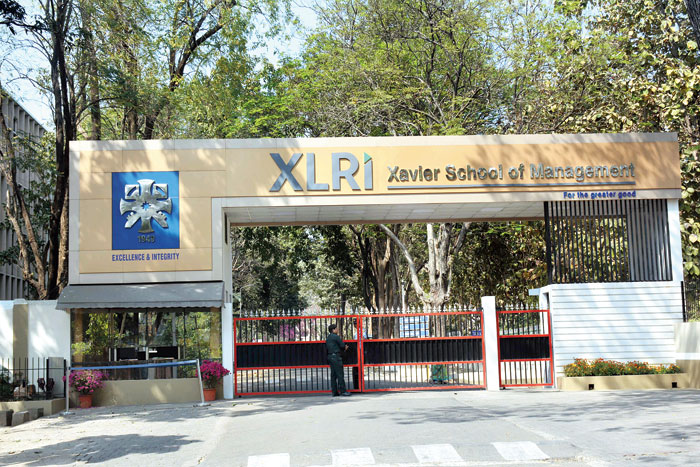 ---
---
Premier B-school XLRI has appointed a full-time counsellor and tied up with an online emotional wellness platform to help aspiring managers manage mental stress.
Father Nelson D'Silva, associate dean (student affairs and administration), told The Telegraph on Friday that it was the need of the hour.
"We felt that in the current scenario students, though they are adults when they come to the institution, need expert guidance in tackling emotional stress and mental problems. We have appointed this month a full-time, qualified counsellor. We have also tied up with well-known emotional wellness platform YourDost recently," he said. "Most of the higher education centres including premium B-schools do avail the service of counsellors to meet the need of students. It is the need of the hour and most institutions have either full-time or part-time counsellors," he added.
The steps are part of a series efforts made by the institution ranked seventh in the 2019 National Institutional Ranking Framework (NIRF), a methodology adopted by the Union HRD ministry to rank institutions of higher education in India annually.
XLRI sources revealed that the full-time counsellor, Pooja Mohanty, holds a PhD from National Institute of Mental Health and Neuro Sciences (Nimhans), Bangalore.
"She would be assisted by another counsellor, Sumita Bhagat, who holds a degree from RINPAS Ranchi and has been serving as a part-time counsellor for the last few months," the source said.
YourDost, which connects individuals with mental health experts and life coaches from over 15 cities in the country, offers counselling across areas like relationships, career, sexual wellness and self-improvement.
"As part of the tie-up our students can access YourDost by entering their XLRI email ID in the YourDost portal," D'Silva explained. "Students can get benefit of the counselling through this platform at their own leisure time depending on their academic schedule completely confidentially."
Incidentally, Thursday (October 10) was world mental health day.
XLRI, which has had at least one student commit suicide, has also prohibited entry of vendors inside the campus and deployed security guards near all the hostels.
This apart, students while going out of the campus will have to enter timing and reason for leaving the campus and also enter the timings while entering the campus.