New weekly train to Maharashtra via Tatanagar
Santragachi-Hazur Sahib Nanded Special to start maiden run on Friday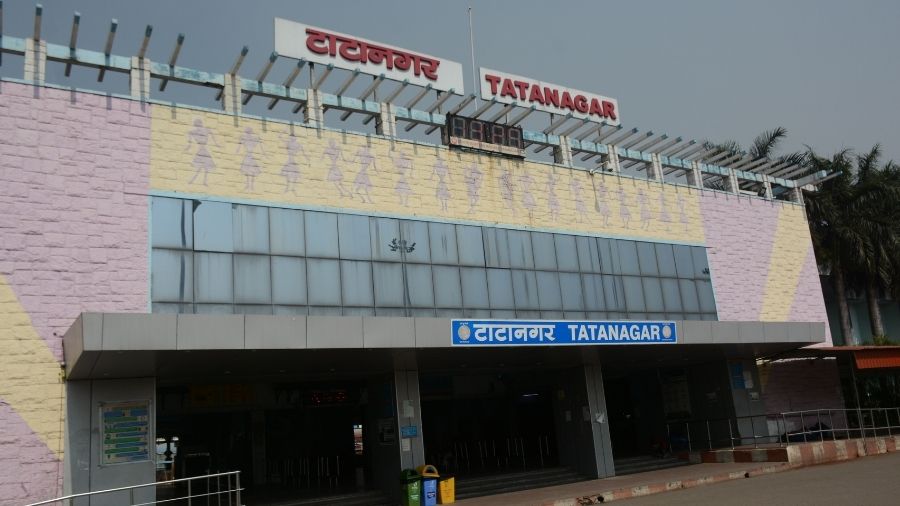 Tatanagar railway Station last month.
Picture by Bhola Prasad
---
Jamshdepur
|
Published 02.03.21, 09:34 PM
|
---
The South Eastern Railway (SER) on Tuesday announced a new weekly special train between Santragachi and Hazur Sahib Nanded in Maharashtra via Tatanagar railway station, which will start its journey on March 5 from the western state, and on March 7 from Bengal.
"The special train is being introduced keeping in view the demand of passengers. The train will continue to run till further notification, " said Sanjay Ghosh, chief public relations officer of the South Eastern Railway.
As per a schedule released by Garden Reach, headquarters of South Eastern Railway, the 02768 Santragachi-Hazur Sahib Nanded Special, leaving Santragchi every Wednesday at 2.45 pm, will reach Hazur Sahib Nanded at 7.10 pm the next day. The train will reach Tatanagar at 7 pm.
In the opposite direction, the train will leave every Monday at 3.25 pm and will arrive at Santragachi at 7.20 pm the next day. It will reach Tatanagar at 3 pm.
The train with two AC three- tier, nine sleeper class and four general second class coaches will have stoppages at Kharagpur, Tatanagar, Chakradharpur, Rourkela, Jharsuguda, Bilsapur, Raipur, Durg, Gondia, Nagpur, Majri, Wani, Pimpalkhuti, Adilabad, Kinwat, Himayatnagar and Mudkhed between Santragachi and Hazur Sahib Nanded.
Welcoming the decision general secretary of Chota Nagpur Passenger Association Arun Tiwari, said , "Apart from numerous passengers who travel between the two destinations throughout the year, the weekly special train will also help in clearing the huge rush of passengers witnessed during the summer vacation."
Passengers have been asked to strictly follow all the health protocols before and during journey.