New DVC power rates from June 1
Energy charges per unit have been reduced in most cases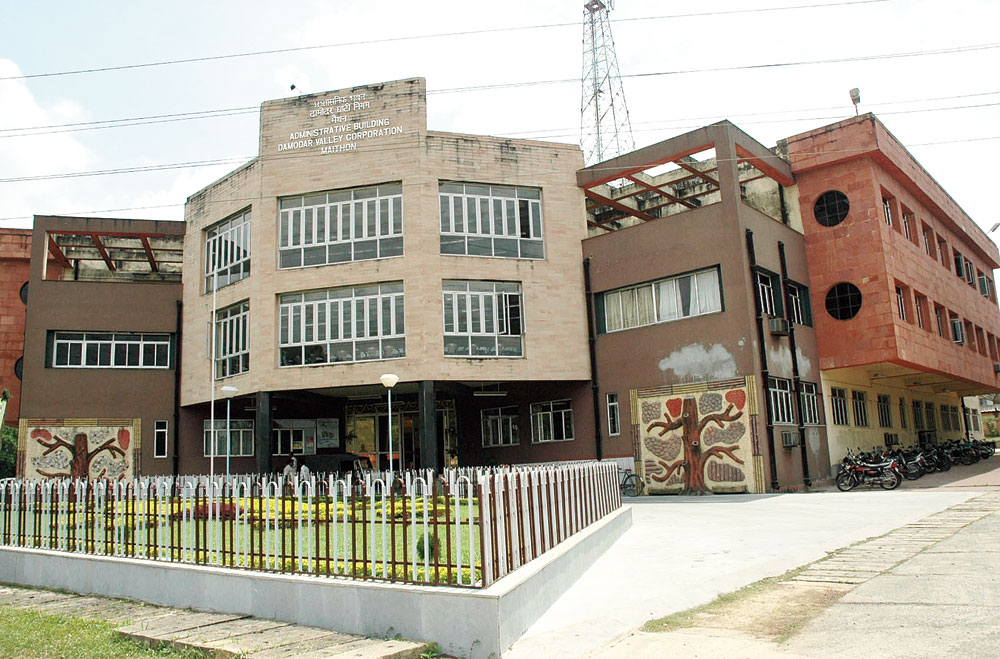 DVC's Maithon office
A Telegraph picture
---
Ranchi
|
Published 29.05.19, 12:34 AM
|
---
Jharkhand State Electricity Regulatory Commission (JSERC) on Tuesday ordered revised retail rates of power supply from Damodar Valley Corporation (DVC) for 2019-20, effective from June 1.
While energy charges per unit have been reduced in most cases, the fixed monthly charges have been hiked to absorb the net revenue gap of Rs 293.87 crore till 2019-20, as claimed by the DVC, if the existing rates were to continue. So broadly, after this revision, whether a consumer pays more than before would depend on the number of units he consumes.
For domestic consumers and commercial units using low-tension power supply in both urban and rural areas, existing rates between Rs 4.20 and Rs 4.60 per unit would now be between Rs 4.20 and Rs 4.25 per unit. Existing fixed charges between Rs 43 and Rs 190 per connection per month have been upwardly revised between Rs 75 and Rs 150 per connection per month.
In the case of industrial units which use high tension (HT) power supply, the existing energy charge of Rs 3.45 per kWh (kilo watt hour) has been revised to Rs 2.95 per kVAh (kilo volt ampere hour). Fixed charge for those units, currently Rs 380 per KVA per month, has been hiked to Rs 600 per KVA per month.
DVC, in its petition to JSERC, had mentioned Rs 3,841.90 crore as its annual revenue requirement for 2019-20 but the regulatory commission accepted much less, Rs 3,545.77 crore, said a JSERC news release.
Explaining why, it explained the average cost of supply was calculated as Rs 4.93 per kWh but finally was arrived at Rs 4.57 per kWh after taking into account the surplus sum between 2016-17 and 2018-19. "The tariff would come down further if the actual surplus amount of DVC was considered," said Hari Budhia, president of the Association of DVC HT (high-tension) Consumers of Jharkhand, adding he would be able to comment specifically only after going through detailed orders of the regulatory commission.
During the hearing on DVC's tariff petition earlier this month in Hazaribagh, the association of HT consumers had pointed out that the DVC true-up (financial health as reflected in audited statement of accounts) for 2017-18 would show greater surplus than what was shown.
JSERC chairman Arvind Prasad told this paper that the association's opinion had been taken into account.
"We considered their point and tried to pass on the benefits of the provisional surplus amount to consumers," he said. "The DVC has been directed to submit its trueing-up petition for 2017-18 within one month, following which the rate may vary slightly," the regulatory commission chairman added.
In Jharkhand, DVC customers comprise private industrial units using high tension power supply in the districts of Giridih, Koderma, Hazaribagh, Ramgarh, Bokaro and Dhanbad. DVC also acts as a discom (distributing company) in certain parts of those districts situated in its command area and supplies power to domestic and commercial consumers using low-tension power supply in those areas. Railways, Bokaro Steel Plant and Coal India units located in these areas also get power from DVC.