First minister to test positive beats Covid, donates plasma
Everyone should do the same in public interest, says Mithilesh Thakur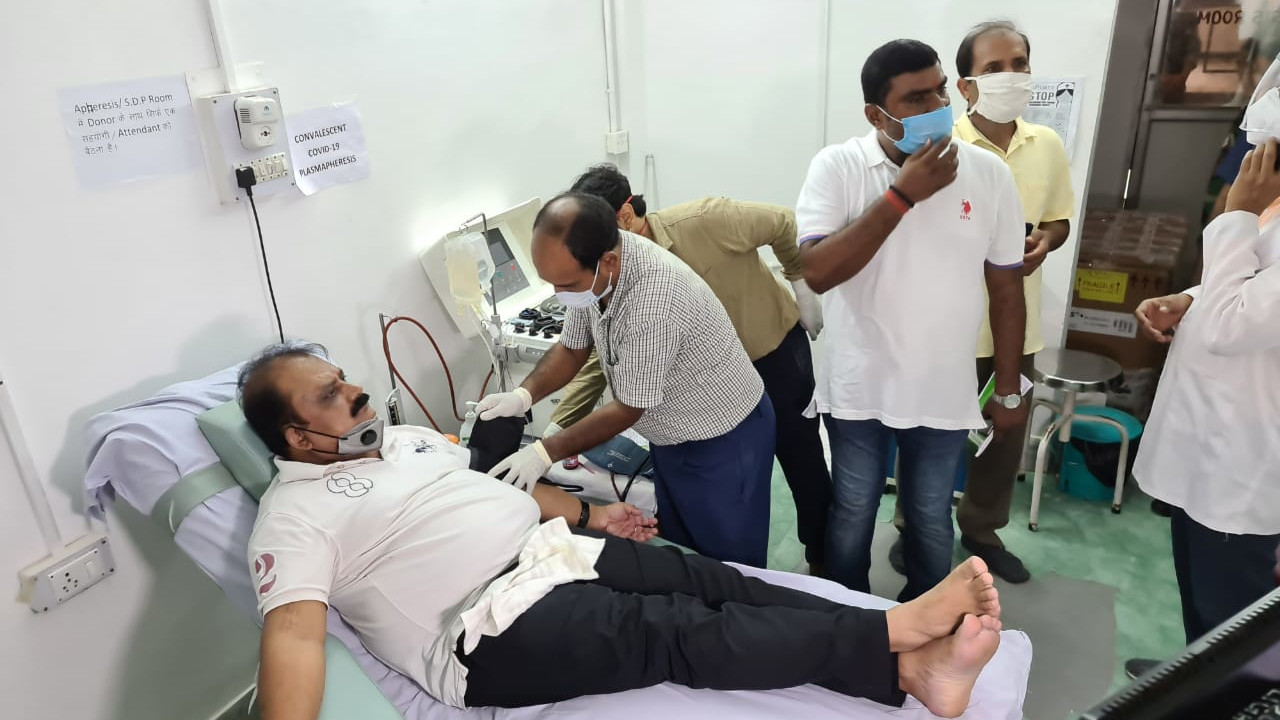 ---
|
Ranchi
|
Published 30.08.20, 06:31 PM
---
State water resources minister Mithilesh Thakur, who was cured of Covid-19 last month, donated plasma at Rajendra Institute of Medical Sciences (RIMS) blood bank on Sunday, becoming the first "VIP patient" to do so at a time when coronavirus cases are rising steadily in Jharkhand.
Thakur, whose blood group is A negative, said, "On the day (June 28) RIMS launched the plasma bank, I had announced publicly that I will donate plasma after recovering from the disease. So, here I am today (Sunday) after undergoing the mandatory cooling period post-recovery to help others."
The minister, who was at RIMS in the afternoon, said that plasma donation was like blood donation. "I appeal everyone to do so in public interest," he added.
Thakur was the first Cabinet minister to test positive for Covid-19 in the first week of June. He was discharged from hospital on June 21. "I am completely fit and fine and am taking all precautions whenever I am moving out. Following mandatory safety norms is the best way to curb spread of the virus," he said.
State health minister Banna Gupta, the second Cabinet minister in the Hemant Soren government to test positive, is currently undergoing treatment at RIMS. He also promised to donate plasma after recovering.
"I will also donate plasma. As a public representative, it is our responsibility to lead by example to motivate others. Chief minister Hemant Soren is already appealing to all those have recovered from Covid-19 to donate plasma," Gupta said.
Notably, the district administration and RIMS is currently running a campaign titled, "Saviours" to boost plasma donation. The campaign was launched on August 21 (Friday) in the form of a day-long special plasma donation drive in which about five policemen who beat Covid-19 took part.
Since then, RIMS sources said, around two dozen people, including several policemen, have donated plasma.