Mistress of spices, princess of the pitha
XISS alumnus & development professional who wields a mean ladle wins state tribal food contest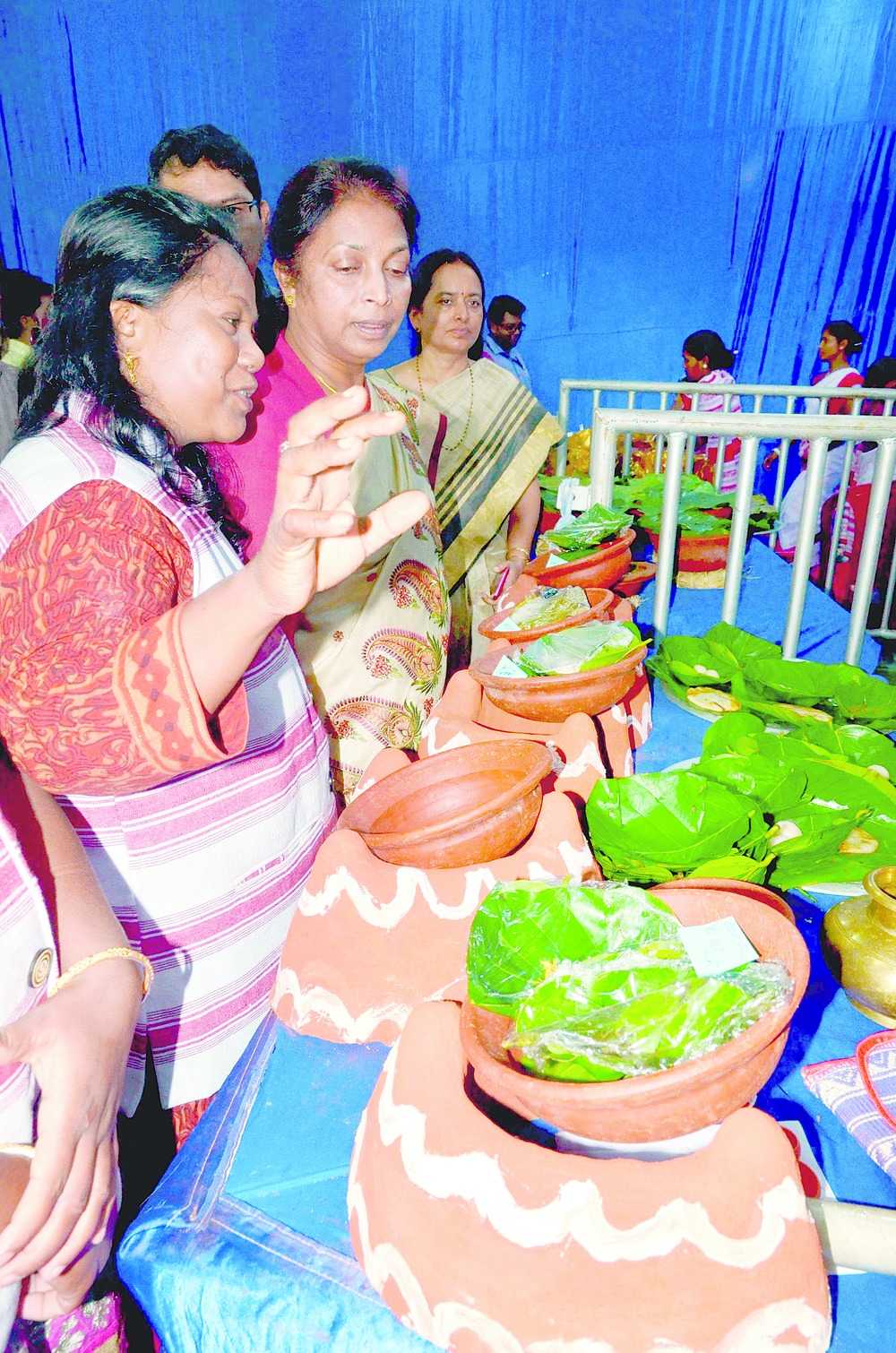 ---
Published 10.08.16, 12:00 AM
|
---
When the world's going pizza, she extols the pitha. And, her paneer pitha bagged her the first prize at Aadi Samagam, a two-day inter-district tribal festival held by the state government on the occasion of The International Day of the World's Indigenous Peoples on August 9, in Ranchi.
For Aruna Tirkey, an XISS alumnus from Ranchi of the Class of 1999 and a rural development professional since the past 15 years, cooking and promoting Jharkhandi cuisine is a passion.
"Cooking my state's cuisine is my passion," said the articulate Tirkey who got her PG diploma in rural development from XISS in 1999 and is professionally attached to PACS (Poorest Areas Civil Society), an organisation that works among the poorest districts of the state in various fields, including forest rights awareness, and is also a master trainer with National Rural Livelihoods Mission, training women's self-help groups.
"Tribal food is not just tasty, it uses seasonal ingredients and is very healthy and nutritious. You'll never grow fat if you are on a diet of Jharkhandi cuisine," she smiled at her food stall at Jharkhand Tribal Food Court, part of Aadi Samagam held at Dr Ram Dayal Munda Tribal Welfare Research Institute in Morabadi.
Aadi Samagam has been jointly hosted by the state government in association with Indian Chamber of Commerce (Jharkhand state). The tribal food festival was conceptualised by Suchitra Sinha, the institute director, to promote Jharkhand cuisine.
Tirkey's stall also offers dumbu, a rice dessert, tribal flatbreads like madua roti, chhilka roti, side dishes such as wild saag, khukhri (local mushrooms), magur curry (a fish preparation) and ghunghi (clams).
"I sold food worth around Rs 4,000 a day on both Monday and Tuesday. My stall did good business, but for me promoting Jharkhandi cuisine, which is very close to nature, is much more important," Tirkey told this correspondent.
A visitor to her food stall on Tuesday, Roshan Kindo, agreed. "Food here is pretty tasty," he grinned.
On her prize-winning pitha at the state-level food contest earlier this month, the winners of which were allowed to put up stalls at Aadi Samagam, Tirkey said: "I'm honoured."
The second prize was jointly won by Gumla-based Basanti Devi for her chhilka roti and dubki and Ashok Hansdah of Jadugoda for his leeto. Mercy Manjula Bilung of Ranchi stood third for her preparations of chawal ka ladoo covered with sakhua patta and rugra (local mushroom).
Tirkey, Devi, Hansdah and Bilung received their prizes late on Tuesday evening from state welfare minister Louise Marandi.
Juggling work and family commitments, Tirkey, who also runs a tiffin service for office-goers, said she was never too tired to cook. "Good food is the soul of every home," she smiled.