Minor orphan girl raped in Chatra
STATE DIGEST: Hunt on to nab youth; Garhwa Covid testing drive; railway job scam busted; Chandankyari MLA asks governor to intervene; four arrested over firing at Chas; and mutilated dead body found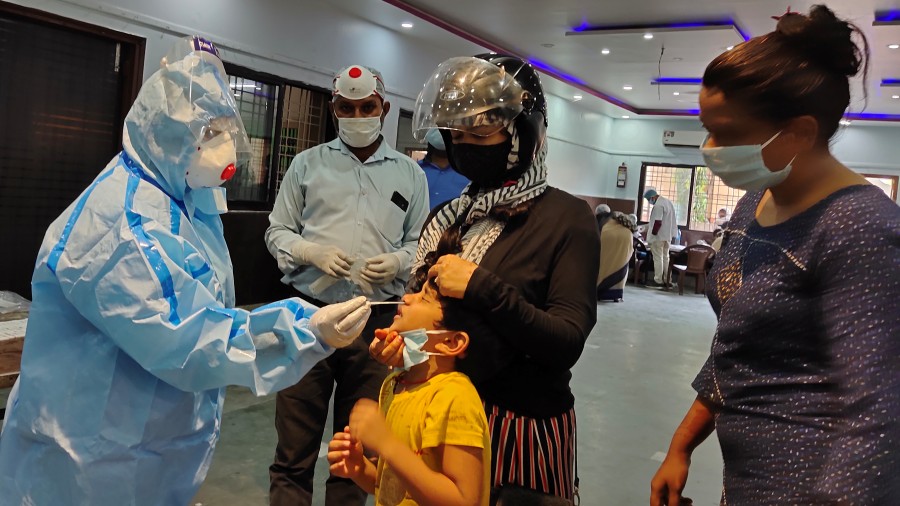 ---
Published 28.08.20, 11:50 PM
|
---
A minor orphan girl was allegedly raped by a drunk youth in Domsitwa village under the Sadar police station in Chatra on Friday. 
The youth, part of a group of four, would go every day to a house to drink illicit country liquor. Opposite this house was where the girl lived. When the youth noticed that she was alone, he raped her. The youth fled after the incident.
An FIR was lodged and the girl sent to the Chatra Sadar hospital for a medical test.
Garhwa Covid testing drive
A mass Covid-19 testing campaign was kickstarted in various parts of Garhwa on Wednesday.
After two days of the campaign, 181 new Covid-19 cases were reported following the testing of 15,678 samples.
The total number of positive cases in the district is 1,073 and active cases 287, while 780 patients have been cured and discharged from various hospitals. Six persons have lost their lives due to the disease.
The testing campaign will continue till September 5. Around 200 health workers are involved in the campaign, Garhwa civil surgeon N.K. Rajak said.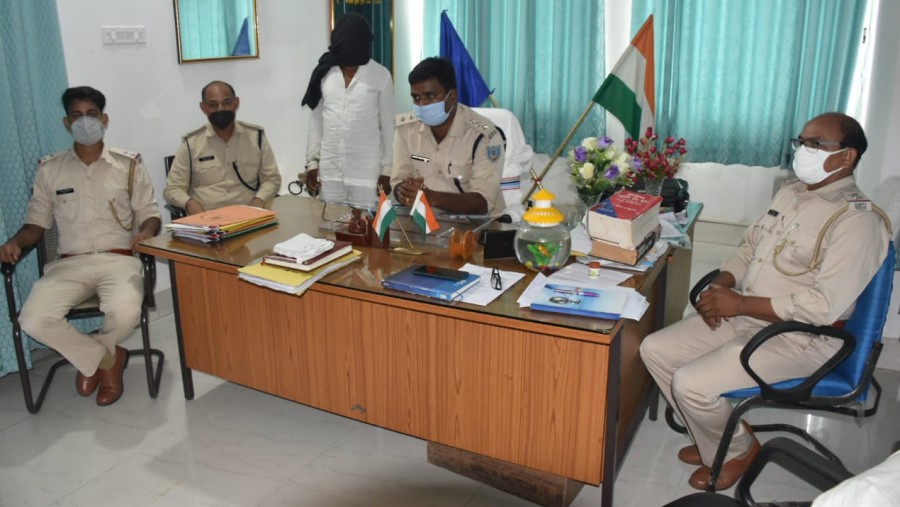 Railway job scam busted
An alleged scamster who had promised railway jobs to more than half a dozen residents of Karso village in the Chainpur police station area in Palamau in exchange for money was detained by villagers and handed over to police.
Niranjan Kumar, a resident of Ramna police station area in Garhwa, was allegedly in the village to dupe more people when he was caught. He had reportedly amassed more than Rs 1,32,000 from the unsuspecting villagers.
Kumar, who the police said confessed to his crime, was charged under various sections of the Indian Penal Code, including Section 420.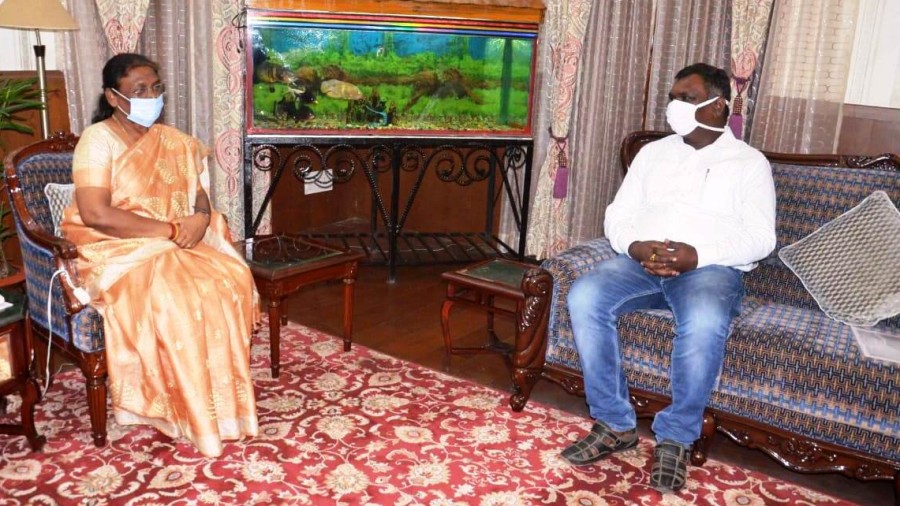 Chandankyari MLA asks governor to intervene on college issue
Chandankyari BJP MLA Amar Bauri on Friday met governor Draupadi Murmu to ask her to intervene and prevent the state government from establishing a law college at Ghodagada in place of an engineering institute.
The proposal for an engineering college spread over 20 acres had been approved by the BJP government in March 2019. The JMM government, however, decided to establish a law college at the site.
Bauri said he had told the governor that the JMM government's decision was unjustified. "The government should rethink its position. This decision is against the development of tribal, backward and rural youths," he added.
He said the governor had assured him that she would discuss the matter with chief minister Hemant Soren.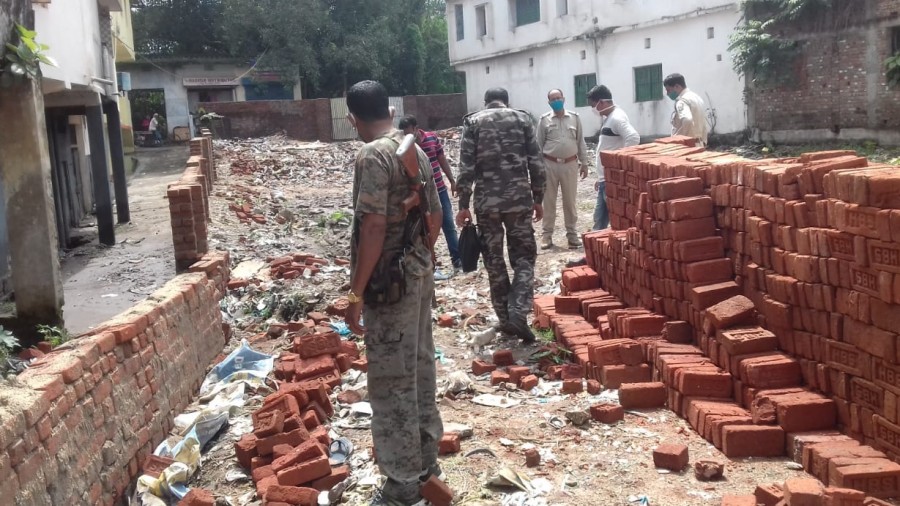 Four arrested over firing at Chas
Police on Friday arrested four persons for allegedly opening fire during a clash over a land dispute at Kuwar Singh Colony in the Chas police station area. There were no casualties in the incident.
One of the men involved was caught and thrashed by the rival party. He is undergoing treatment at the Sadar hospital in police custody.
Mutilated dead body found
The mutilated dead body of a labourer who had returned from Gujarat during the coronavirus-induced lockdown was found in a well 200m from his home on Friday morning.
Chandrakant Tuddu was a resident of Daldali village in the Rajganj police station area, about 30km from the Dhanbad district headquarters.
Tuddu was reported missing by his wife on Thursday.
Railway drive to evict encroachers
A team of officials of the East Central Railway's Dhanbad division, led by senior divisional engineer (special) Kunal Kumar on Friday conducted a drive to evict encroachers at Matkuria rail colony. Several cowsheds and makeshift shanties were removed from an area of around 2000sq. ft.
Public relations officer P.K. Mishra said the drive was part of a similar initiative by the division at other stations and rail colonies.
Opium smuggler caught
Chatra police arrested an opium smuggler on Friday. Vinod Oraon, a resident of Kalyanpur village in Piparwar of Chatra, had 600gm opium on him.
Officer in charge Shiv Prakash Kumar said police had received a tip-off that Oraon was on his way to deliver the consignment. He was caught in Delho Ghati.