Birdie party at lakes placid
The guests came late: The normal migratory season begins by mid-December and continues till the second week of February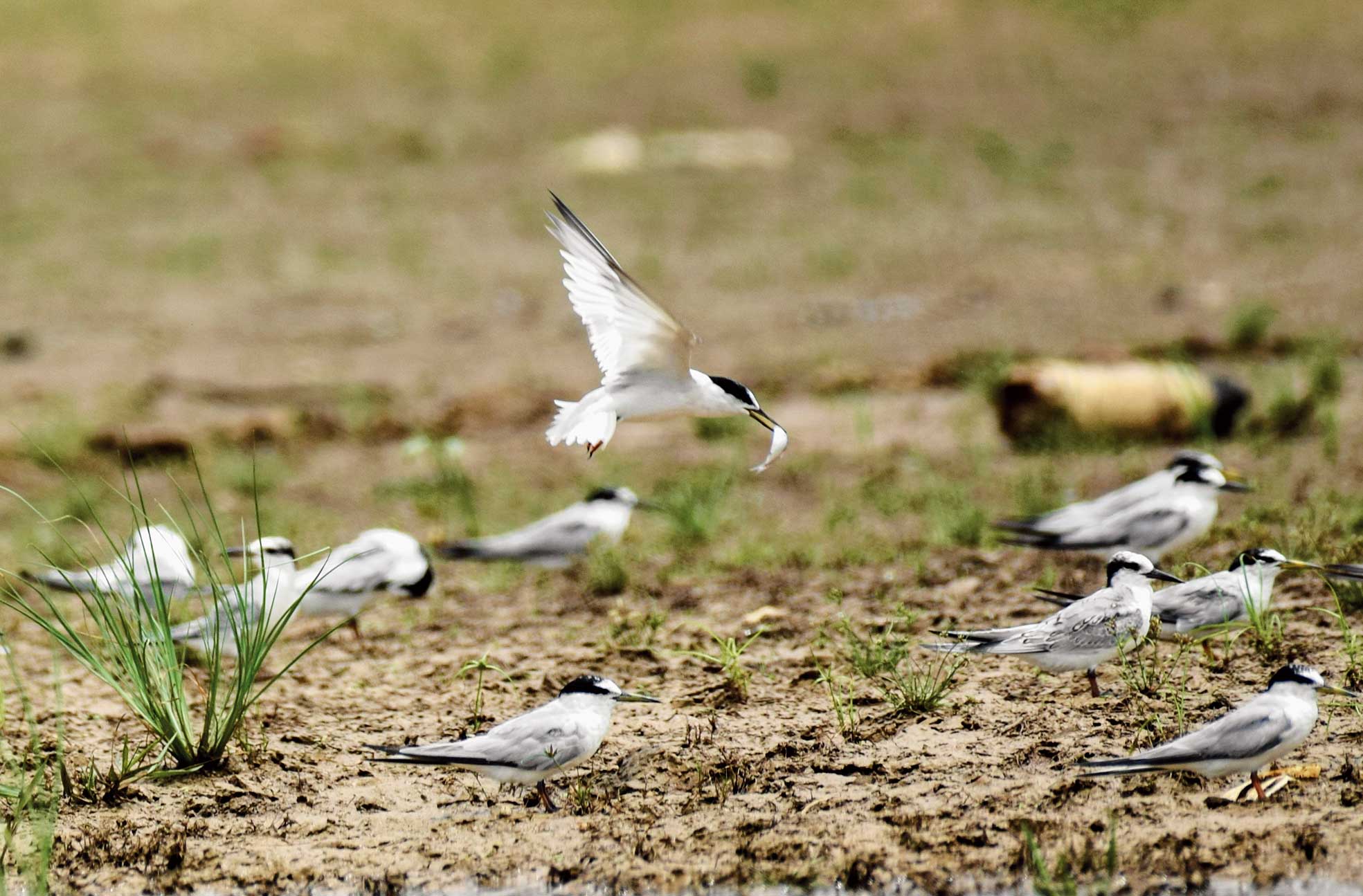 Terns hunt for food at Maithon Dam in Dhanbad on Thursday.
Picture by Shabbir Hussain
---
Dhanbad
|
Published 27.12.18, 07:48 PM
|
---
Maithon Dam and Topchanchi Lake are bustling with visitors. Chirpy and winged ones all.
Migratory flocks from the icy climes of Siberia, Mongolia and other transcontinental countries, besides the Himalayas, have made the twin reservoirs in suburban Dhanbad their happy winter home once more, albeit a week late.
The normal migratory season begins by mid-December and continues till the second week of February.
Egyarkund block development officer Anant Kumar, who is an avid birder and founded the Maithon Bird Watchers Club in March last year, said feathered guests such as the greater cormorant, ring-billed gull, citrine wagtail, lesser whistling duck, tern, northern pintail, bar-headed goose, great crested grebe, little grebe and common pochard had already been spotted in Maithon.
"The reservoir is shallow at this time of the year. The water level is lower than average. And yet, the birds are coming, which is great news. The greater cormorant has been seen in large numbers. The ring-billed gull is making a debut here," Kumar said.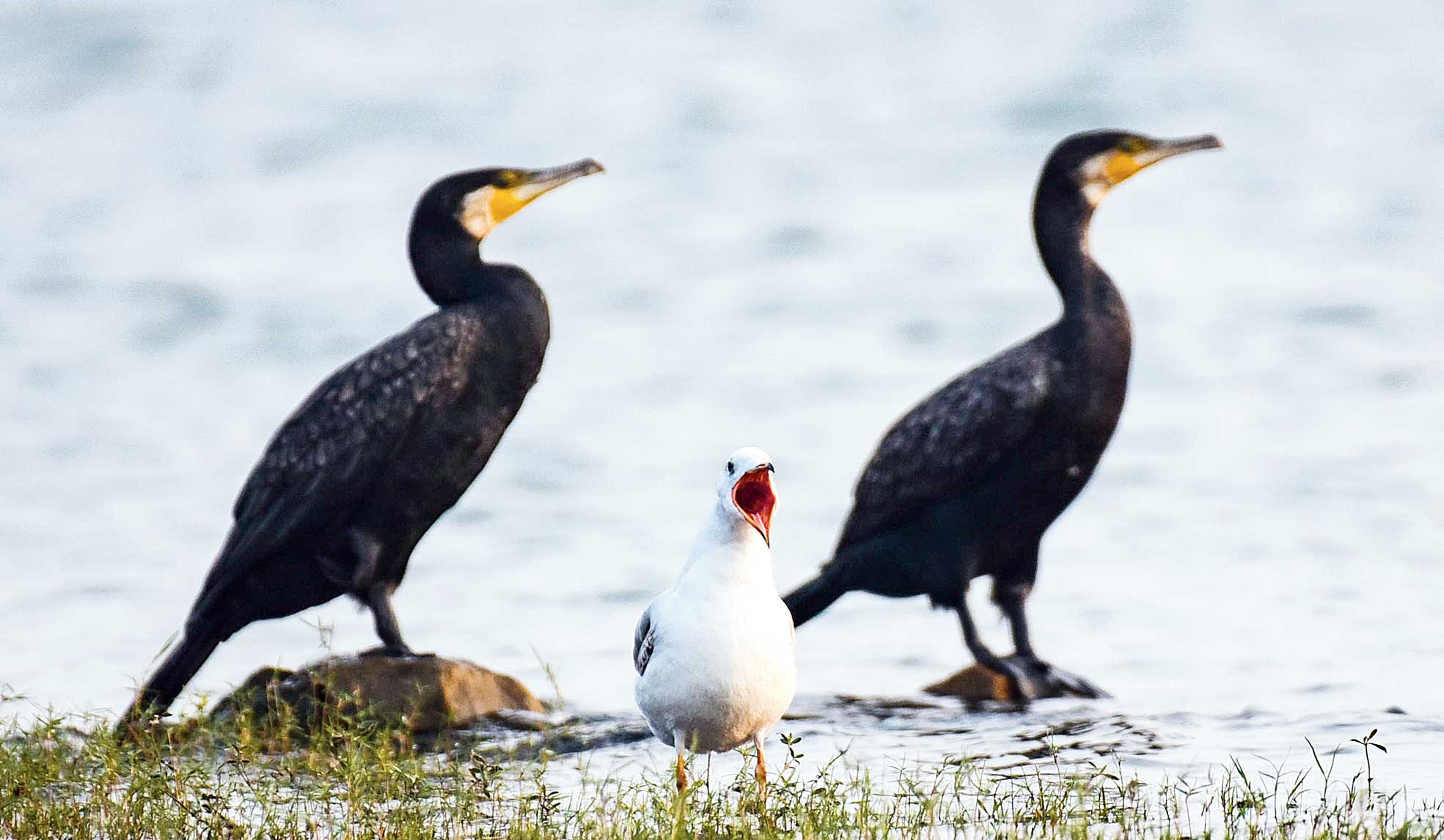 He, however, maintained that the great crested grebe was comparatively lower in number, perhaps because of the shallow waters and "human interference". The picnic season involves a host of water amusement activities, including boating.
"We are taking steps to avoid such human interference in the lakes in co-ordination with local boatmen. We are trying to convince them not to venture to distant shores that are flocked by migratory birds," the BDO said, adding that poaching of great crested grebe in the past had also taken a toll on its migrating numbers.
The birders' club, Kumar said, had planned awareness campaigns, education programmes, training and site tours for members, local residents and volunteers.
"Sprawling over 64sqkm, the Maithon reservoir alone is home to 35 species of water birds and witnesses 55 migratory species every winter. It is very interesting to learn about these birds, understand their navigational skills and study their behaviour, which is why we have planned the programmes," he said.
The artificial Topchanchi Lake covers an area of 200-plus acres and is a favourite haunt of migratory birds like the pink duck, black-winged stilt, common teal, gadwall, brown-headed gull, spoonbill, red-crested pochard and common coot. Most of these winged guests have started flocking to the lake this year.
Topchanchi Lake, which is part of a wildlife sanctuary, offers the birds the serenity they crave. Boating facilities, earlier hosted by the Mineral Area Development Authority, was withdrawn eight years ago after the water level plummeted.