MGM readies webcast facility for vaccine rollout
87,000 doses of Covishield vaccine reaches Jamshedpur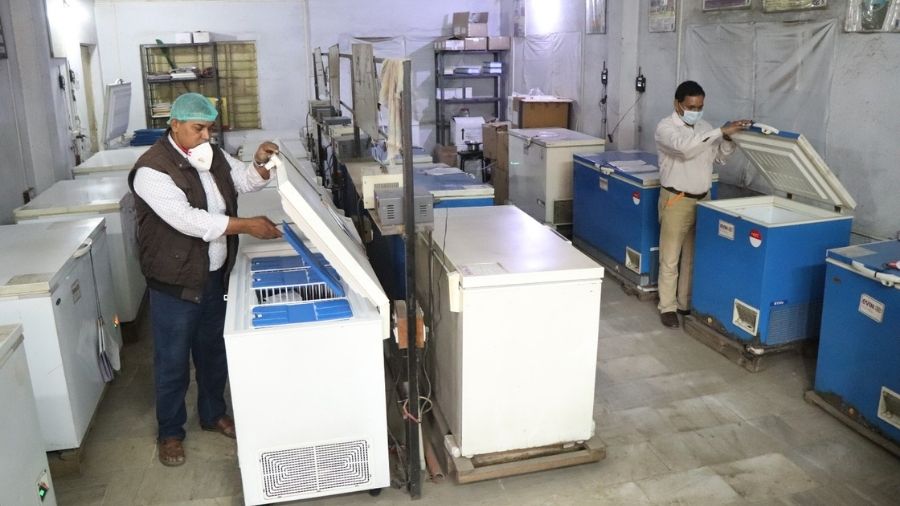 ---
---
Work is on to set up a two-way communication facility at MGM Medical College for a possible interaction with Prime Minister Narendra Modi on Saturday when the nationwide Covid vaccination drive will be launched, vaccines for which reached the steel city on Wednesday afternoon.
In all, 8,700 vials of Covishield vaccine were delivered here in a refrigerated van from Ranchi. The first lot of the vaccines was stored at the district cold storage at Sakchi at 4 pm.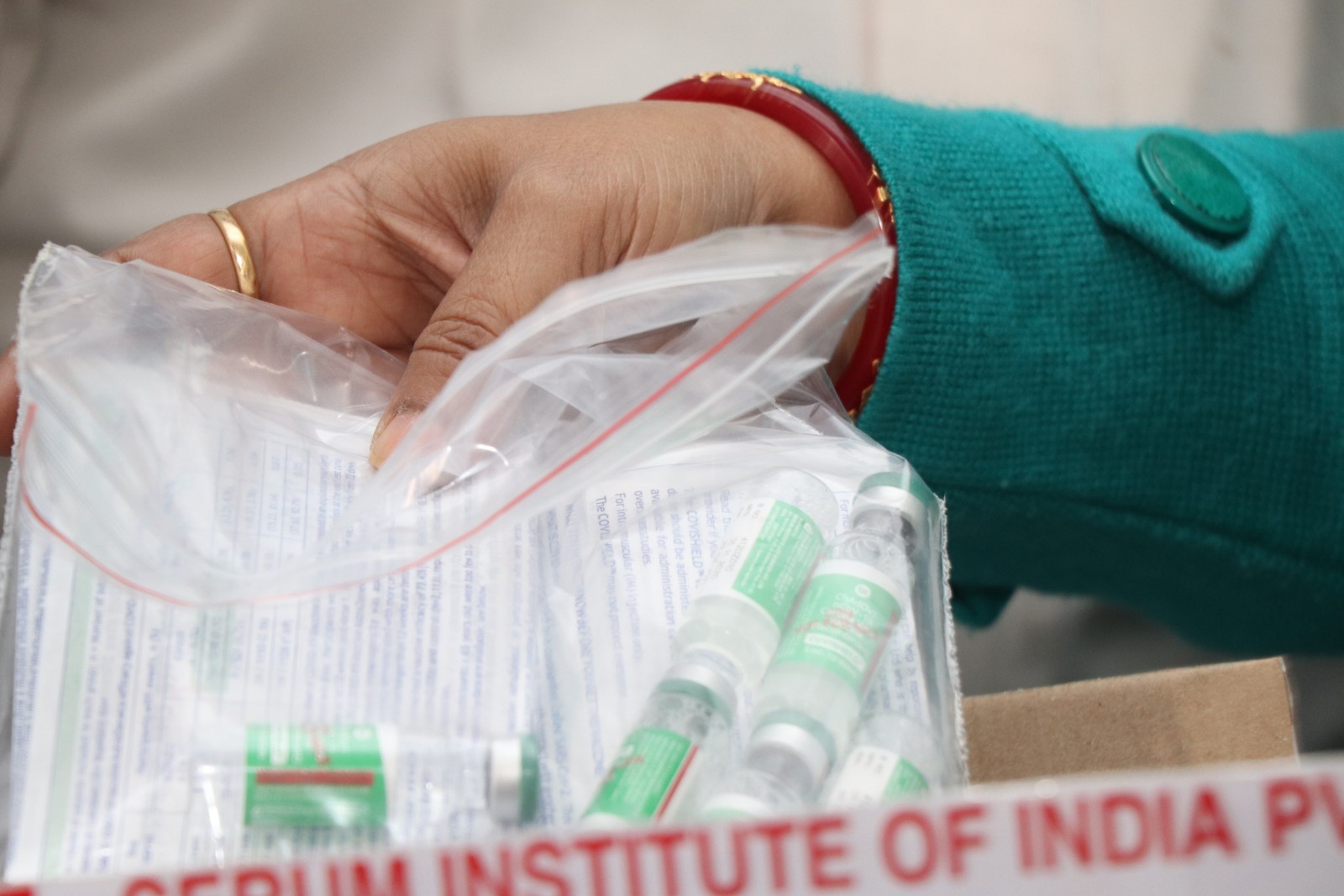 East Singhbhum district civil surgeon R.N. Jha said that each vial of Covishield will cater to 10 doses. Hence, in all 87,000 people would be administered the vaccine beginning Saturday, January 16.
"The vaccines that arrived from Ranchi have been kept in the district cold storage at Sakchi.  In the first place, doctors, nurses and health workers will start getting vaccinated. Others above the age of 50 will get the vaccine when the next lot is made available," he said.
Jha said district health officials would keep a watch on the cold storage so as to ensure that the necessary temperature was maintained till the last vial of the vaccine is used.
As for the communication facility, Jha said it was being installed to facilitate a  conversation with the Prime Minister should he choose to speak to a beneficiary or a health worker on the day of the rollout.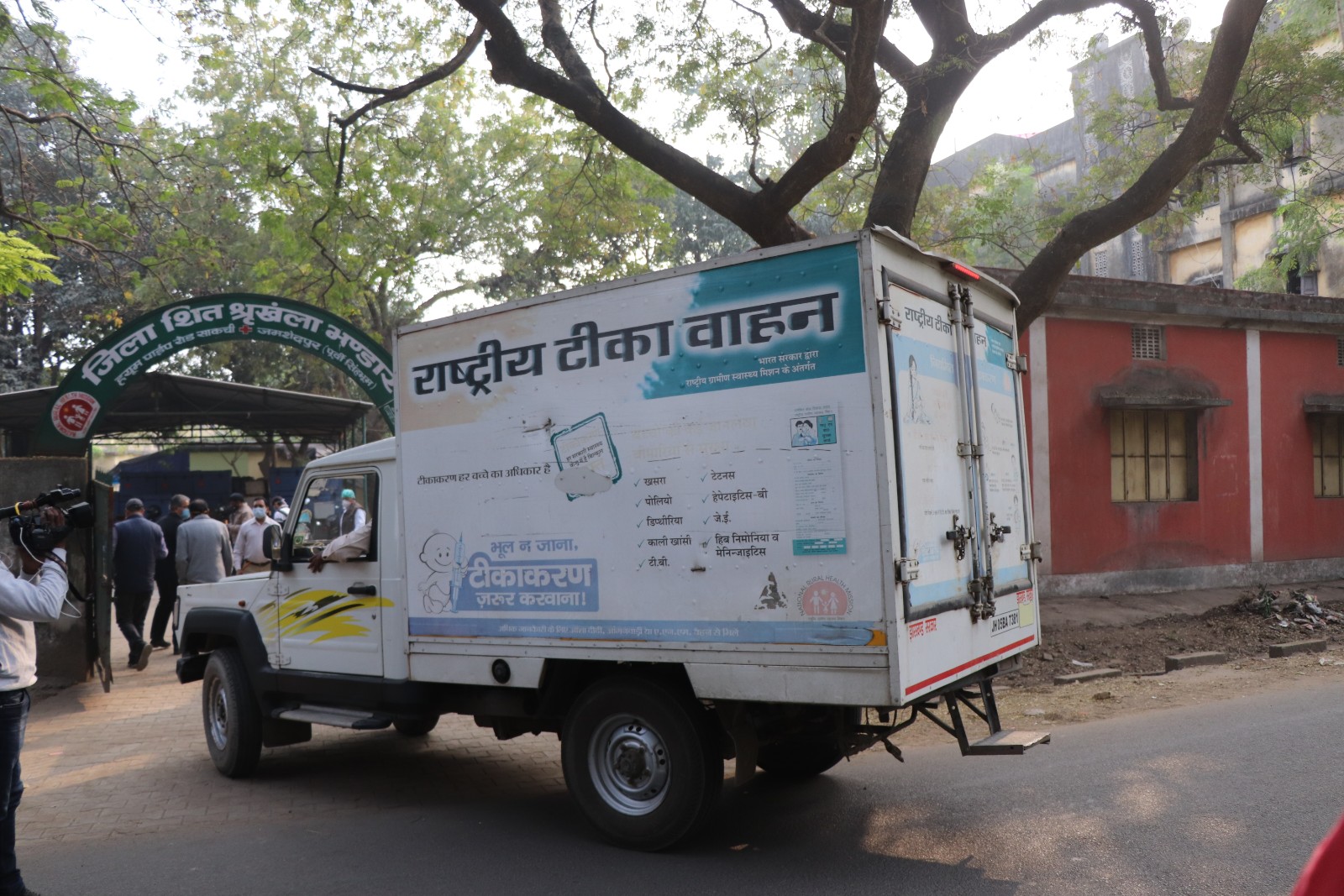 "As per a directive from the state health department, the two-way communication facility was to be set up in each district. Hence, we got it installed at MGM Medical College in Dimna with the help of the National Informatics Centre. It should be up by Thursday evening," said the civil surgeon.