Man walks into police station with head of murdered woman
60-year-old walks to thana with severed head after beheading Sahebganj woman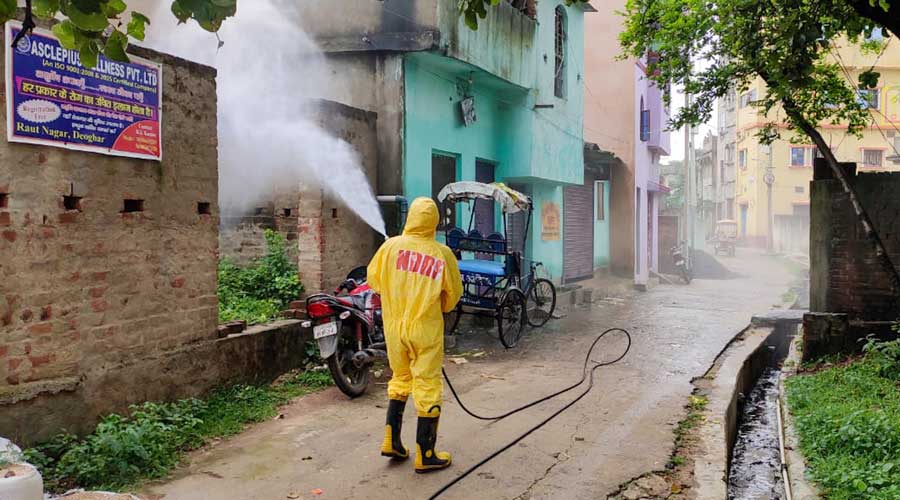 ---
---
A 60-year-old man walked into Radhan Nagar police station in Sahibganj district with a severed head of a middle-aged woman around midnight on Tuesday. He beheaded her, believing his son had died as a result of the lady's alleged black magic.
The police on Wednesday told local reporters that accused Sakal Tudu, in his confession, said he avenged the death of his 25-year-old son, Swadhin, who passed away two days ago at their home in Mehndipur village under Mohanpur panchayat.
A local reporter told The Telegraph Online that Swadhin died on Sunday after being unwell for long. Soon after the demise, a word spread in the village that the black-magic by this woman led to the death.
"Rather than performing the last rites of his son, he (Tudu) kept the body home till he killed the lady. Last night, he silently sneaked into her house, a couple of lanes away in the same village, and beheaded her when she and her minor daughter were asleep," said the source.
After his surrender, police brought the decomposed body of Tudu's son and sent it, along with the woman's body, for an autopsy.
Sahibganj superintendent of police, Anuranjan Kispotta, said the incident is an outcome of revenge fuelled by suspicion and ignorance.
Underprivileged students do well
Students belonging to underprivileged families have done exemplarily well in the class X examinations, the results of which were announced by the Jharkhand Academic Council (JAC) on Wednesday.
The sons of two daily wage labourers are the toppers.
Ajit Kumar, a student of Government High School, Taranari, secured the tenth position in the state, scoring 96 percent marks. Ajit's father Mannu Mahato, a resident of Ramgarh, is a daily wage labourer and mother Lalita Devi is a homemaker. It was his maternal uncle who supported him in education and brought him to his house in Nawadih and got him admitted in the school.
Another student of Rajkiye Ucch Vidyalya, Lakdakhanda, Anil Kumar, scored 94.4 percent marks, becoming the topper of his school. His father Bhanu Gope is a daily wage labourer. The youngest of two siblings, Anil stays in a thatched house in a slum in Sector-2/D.
Vedanta appointment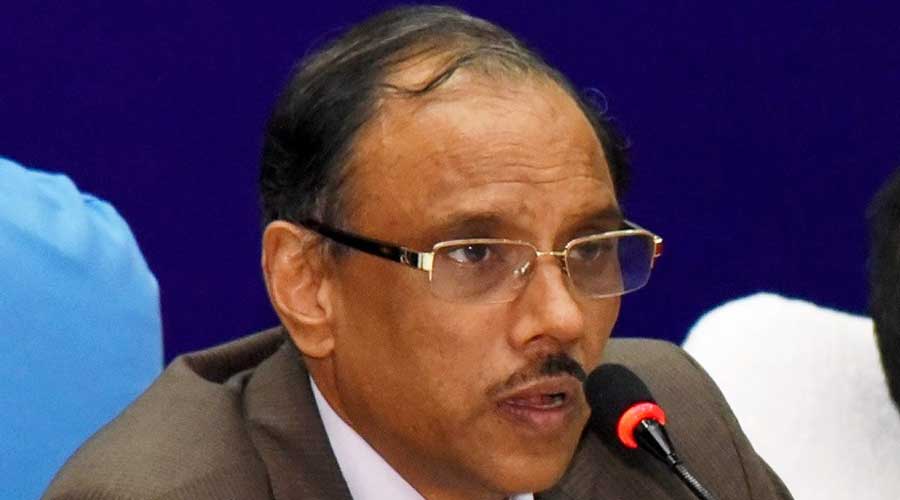 Vedanta appointment
Prakash Kumar Singh, the former Chairman of Steel Authority of India Limited (SAIL), has joined Vedanta's Electrosteel Steels Ltd (ESL) situated in Chandankyari as the president, Growth Projects.
A metallurgical engineer from IIT, Roorkee, Singh will be a part of ESL's advisory board and will play a key role in driving marketing, policy and growth.
Singh said, "Vedanta ESL has been a great turnaround story over such a short period of time. The company is in an exciting phase of growth and I look forward to partnering in this journey."
Rs 1.6 lakh looted
Thieves stole Rs 1.6 lakh from a motorbike belonging to one Pankaj Kumar, parked near Ganesh temple in Sariya of Giridih, around 11am on Wednesday.
He had withdrawn the cash from Rs 1.60 lakh from Axis Bank and had gone to a bookstore near Ganesh temple with his father. After returning, he saw that the lock of the dikki was broken and cash was missing.