Kyrgyzstan returnee students test positive in Hazaribagh
Hospital superintendent says duo landed in Gaya, later sent to be quarantined at a hotel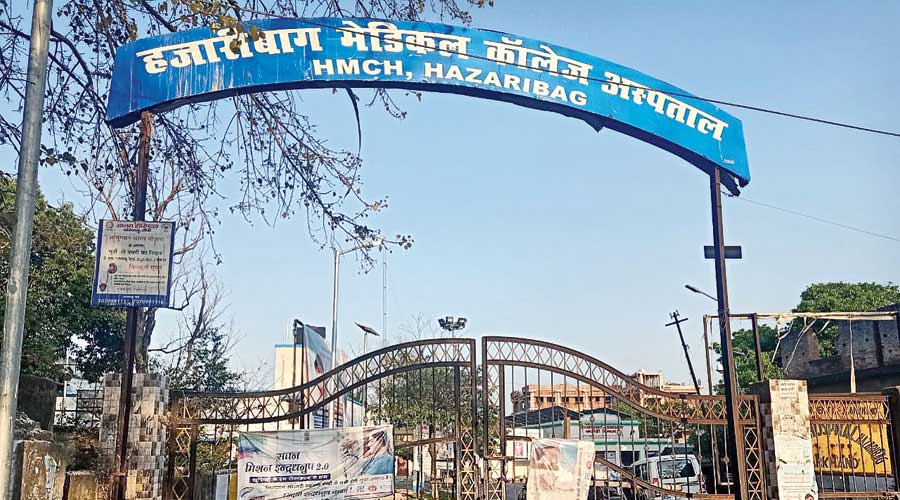 ---
---
Two students, including a girl who returned from Kyrgyzstan, were foundcorona positive, confirmed the superintendent of Hazaribagh Medical College and Hospital (HMCH), Sanjay Sinha on Saturday.
Both were medical students in Kyrgyzstan and after their return, were sent to quarantine at Hotel A.K International on Matwari road (National Highway 100). Sinha said the girl is 19-year-old and the boy is 23.
Both came to Gaya airport in Bihar from where they were brought to here and quarantined.
He said both were residents of Giridih and first year medical students in Kyrgyzstan.
They were tested at HMCH and confirmed positive.
The girl was admitted to a private Covid hospital, HZB Arogyam, whereas the boy was sent to HMCH.
A local businessman was also found corona positive two days ago.
Civil surgeon Sanjay Jaiswal said the businessman went to Calcutta recently for treatment.
"When he returned and went for a test in a private lab of the town, he was found positive. We had admitted him to a Covid ward of HMCH, where he is undergoing treatment," he said.
He said contact tracing identified 44 persons, including his friends, neighbours and family members.
Doctors said the businessman was advised by his doctors not to travel to Calcutta.
He ignored the warning and went with his driver, they added.