Kolhan region to get 12 real-time air monitoring stations
To function 24x7, centres to use PM10 dust samplers and new software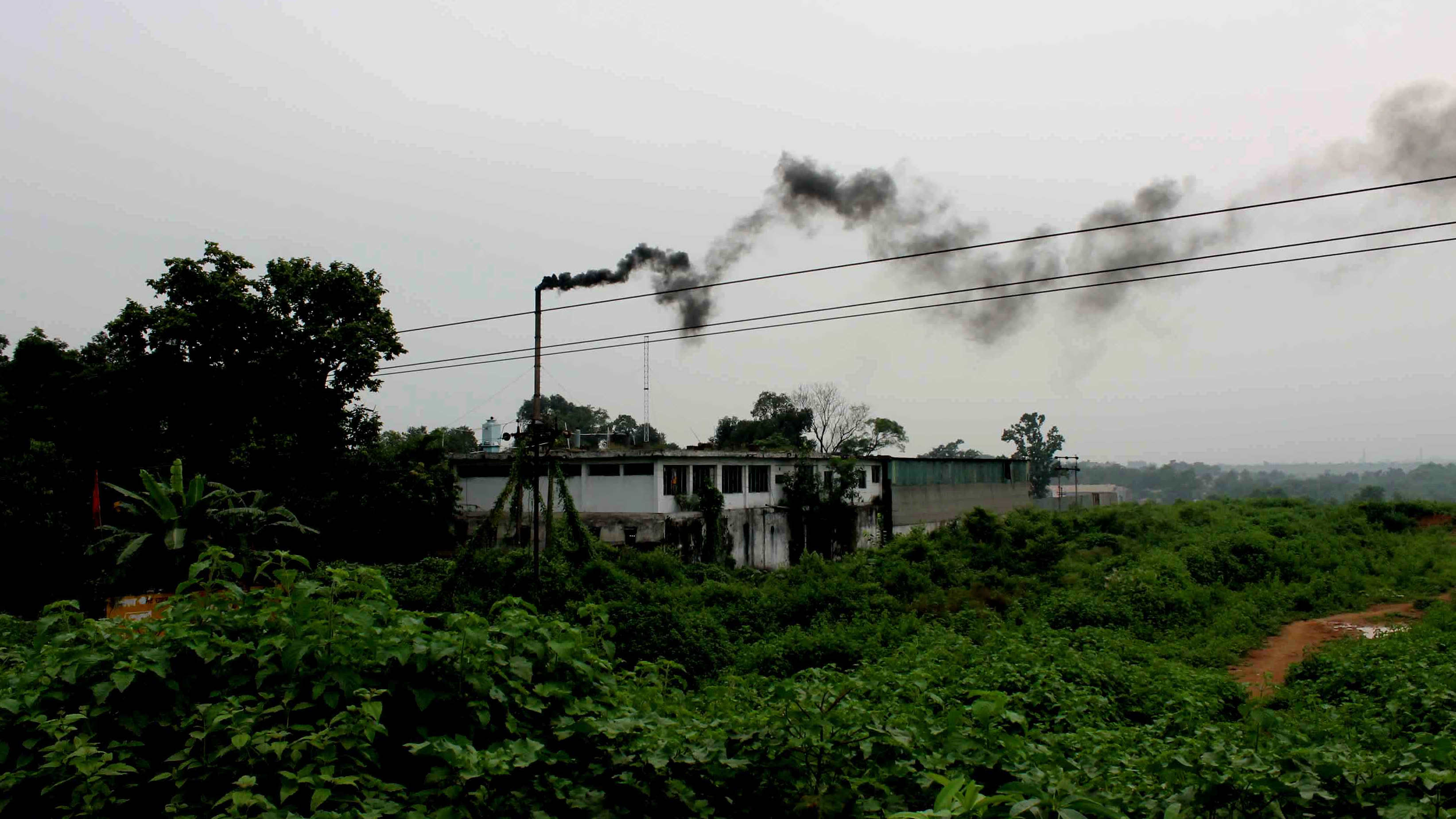 Black smoke billows into the air from an industrial unit at Adityapur.
Bhola Prasad
---
Jamshdepur
|
Published 10.08.20, 05:55 PM
|
---
The three districts of the Kolhan region will soon have 12 continuous, real-time air monitoring stations to be set-up by the Adityapur-based regional office of Jharkhand State Pollution Control Board (JSPCB).
The locations include the circle and block offices of East and West Singhbhum and Seraikela-Kharsawan districts, apart from district collectorates, a few other government buildings and the office of Jharkhand Industrial Area Development Authority (JIADA) at Adityapur formerly known as Adityapur Industrial Area Development Authority (AIADA).
These stations would be equipped with advance dust samplers which will help determine ambient air quality, apart from sulphur-di-oxide and carbon monoxide content in air.
Regional officer of Jharkhand State Pollution Control Board Suresh Paswan said the Central Pollution Control Board (CPCB) has okayed the move.  "We have started identifying the spots with the help of local district administrations. In each district we will identify four places. We're zeroing on government buildings for safety and security of the monitoring stations," Paswan told The Telegraph Online.
The monitoring stations would function round-the-clock and monitor ambient air quality on real-time basis, he explained. As continuous monitoring involves various processes, special software would be installed to provide direct and real-time measurements of air pollution.
"It is an important tool for better compliance. The monitoring stations would help get accurate and real-time data at higher frequency with minimal manual intervention and manpower," Paswan explained.
A senior scientific officer of JSPCB said the monitoring stations would be equipped with PM10 dust samplers, which measure particulate matter up to 10 microns.
Currently, three manual monitoring stations are functional under the Adityapur regional office of JSPCB. They are based at Bistupur, Golmuri and Adityapur.