Kasturba girls get career tips
Resource persons help rural daughters, on the cusp of a college education, dream of civil services, teaching & more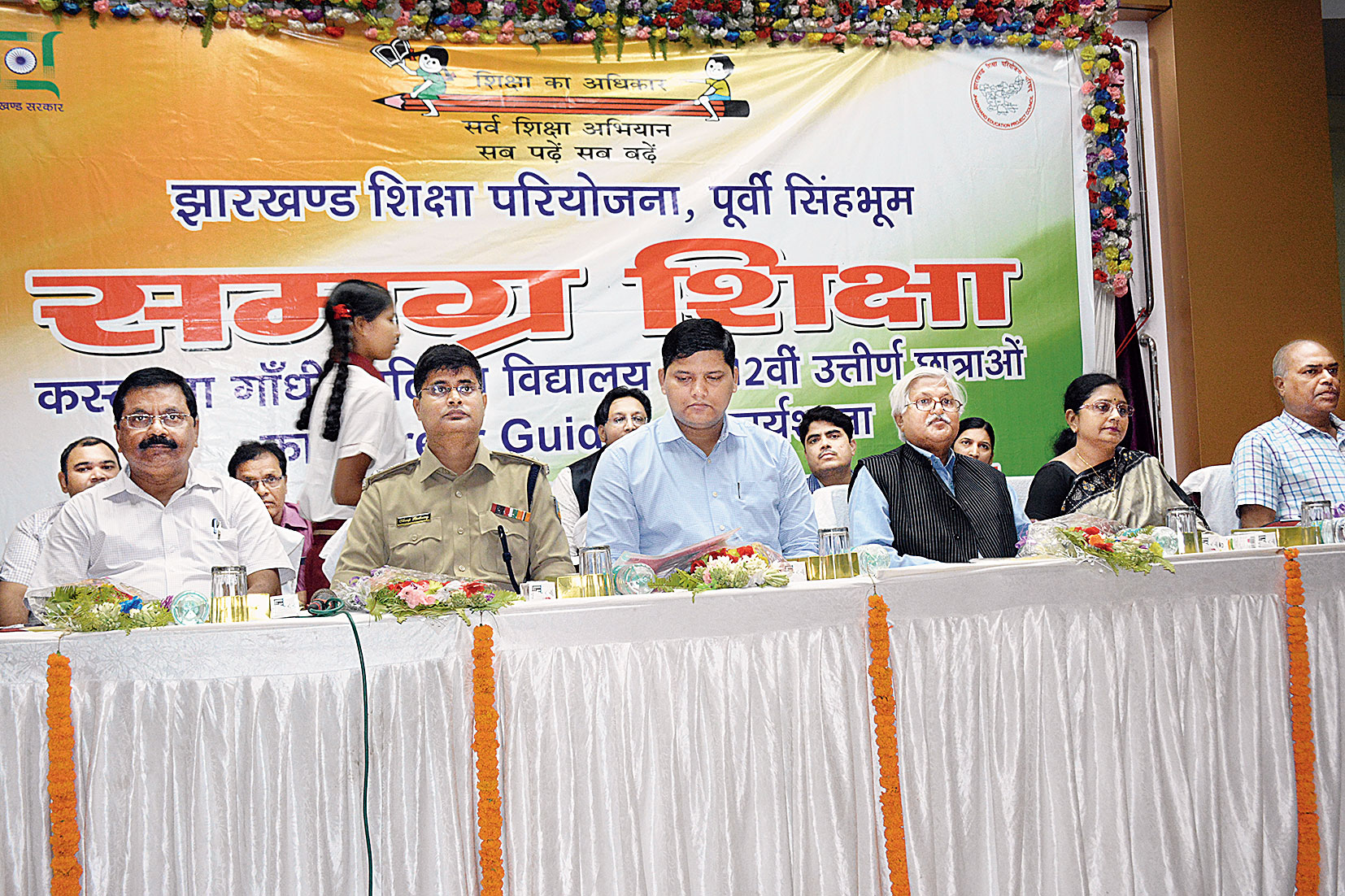 ---
---
Dhalbhumgarh girl Priya Mahto, 18, a farmer's daughter and an alumna of the government-run residential school Kasturba Gandhi Balika Vidyalaya (KGBV), wants to be a block development office because she doesn't want to keep poor people like herself waiting for a signature.
But till Saturday, Priya did not know how to go about being a BDO. Help came in the form of the annual career guidance at Michael John Auditorium in Bistupur, Jamshedpur, here on Saturday, where over 400 girls who passed out of nine KGBV schools of East Singhbhum took part. The daylong event, Career Guidance for KGBV, was hosted by the Centre's Samagra Shiksha Abhiyan.
Among those guiding the girls on careers were East Singhbhum DC Amit Kumar, SSP Anoop Birtharay, district superintendent of education Brijmohan Kumar, resource persons from various institutions such as Kolhan University, RVS Engineering College, Indo Danish Tool Room, Tata Institute of Social Sciences, NTTF, and Government Polytechnic-Gamharia, and the state skill development department.
The SSP guided Priya and the other girls on how to prepare for civil services, she said.
Others talked the girls through a range of career options, from engineering, medicine, technical skill development to nursing and teaching. There were motivational talks to boost the confidence of the Kasturba girls, many first-generation learners or the first generation of girls in their respective families to seek higher education or professional training.
Akhilesh Kumar, one of the officials of the district education department, said: "The event is held every year to let students completing plus two from KGBV know the career options available before them. Most of these girls are deprived of exposure. This is the right time for career counselling, when they seek college admissions. We try to invite as many learned resource persons as possible."
Shefali Singh, a student of KGBV, East Singhbhum, said the day was an eye-opener. "I'll go home and convince my family not to get me married off soon so that I complete my graduation and BEd and become a teacher," she said. "What I likedwas that we could ask questions to resource persons and clarify doubts."