JVM shows Yadav the door
With Yadav's expulsion, political watchers are certain that Marandi has cleared the way to merge his party with BJP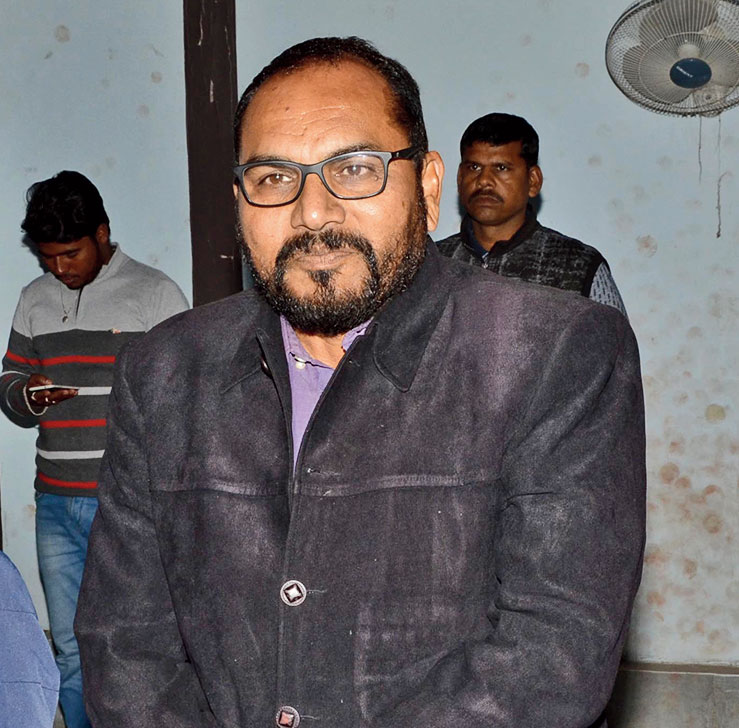 Pradeep Yadav at his residence in Doranda, Ranchi, on Thursday
Picture by Prashant Mitra
---
Ranchi
|
Published 06.02.20, 06:40 PM
|
---
The JVM on Thursday expelled its second MLA, Poreyahat's Pradeep Yadav, for "anti-party activities", a fortnight after the party expelled its MLA from Mandar, Bandhu Tirkey, on similar grounds on January 21.
Right now, JVM has one MLA, its party chief Babulal Marandi, who won the Dhanwar Asssembly seat.
With Yadav's expulsion, political watchers are certain that Marandi has cleared the way to merge his party in the BJP, which he had stormed out of in 2006.
Tirkey and Yadav have been vociferously opposed to the merger of the JVM in the BJP. Both are in the touch with the Congress.
The JVM, on Marandi's orders, had issued a show-cause to Yadav on Tuesday asking him to respond within 48 hours. "Today (Thursday) the deadline (to reply to the showcause) expired but Yadav did not respond. Hence our party decided to expel him," said JVM's principal general secretary Abhay Singh, who had issued the showcause notice to Yadav on Marandi's order.
Singh added: "Yadav was involved in anti-party activity and he was violating the discipline and constitution of the party. He had been a guiding light but he started thinking of himself as above the party. Many times he breached party discipline, many party workers complained against him."
Singh added that Yadav met Congress national president Sonia Gandhi and other leaders. Also, Yadav took part in demonstrations against CAA and NRC without the JVM's permission, Singh added.
Yadav, on his part, denied receiving any showcause. "I don't know who Abhay Singh is. Marandiji has not issued me any showcause and I have not received any. I'll talk to Marandiji if he wants. But it is clear I am neither with Marandiji nor join the BJP. The step taken against me is cheap and doesn't suit his stature," Yadav said.
He added he was not averse to the Congress. "But if Marandiji thinks that by expelling me and Tirkey he will overcome legal hurdles to merge the JVM in the BJP he will be proved wrong," said Yadav.
The JVM working committee meeting on February 11 in Ranchi is likely to discuss the merger.