Jharkhand to conduct fever survey in 15 malaria-hit districts
Test kits distributed among health workers for drive to be held between September 15 and 30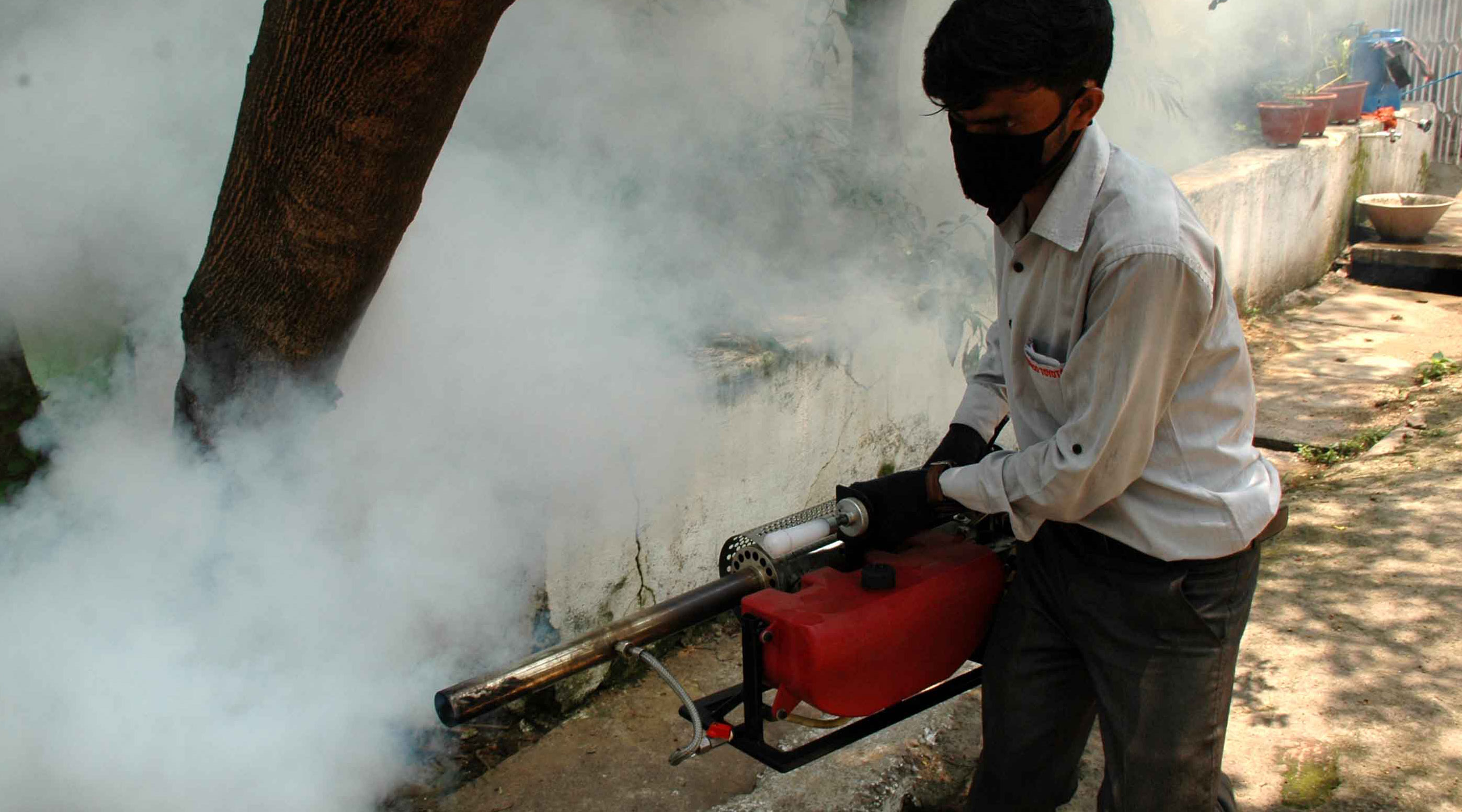 ---
Ranchi
|
Published 15.09.21, 06:36 PM
|
---
Jharkhand will conduct a fever survey in villages across 15 malaria-affected districts from September 15 to 30 in a bid to identify cases of infection among rural residents, health officials said on Wednesday, adding that the survey was a part of the state's plan for quick identification and treatment of malaria patients.
Special testing kits have already been distributed among Auxiliary Nursing Midwife (ANMs), Sahiyas and Public Healthcare Centres (PHCs) across the districts for the survey, said State Malaria Officer Dr Shesh Narayan Jha, adding that all rural residents suffering from fever or other symptoms of malaria in these 15 districts will be tested during the survey.
"As per guidelines from the Ministry of Health and Family Welfare, we need to conduct fever surveys in districts that have an Annual Parasite Index of more than five. People living in these areas are prone to malaria and other vector-borne diseases," said Jha.
Annual Parasite Index is the number of malaria patients found per 1000 population in a specific geographical location in a year. This means that all the 15 districts where fever survey would be conducted reported more than five malaria cases per 1,000 population in a year.
The districts where this fever survey will be conducted are West Singhbhum, Simdega, Saraikela, Palamau, Pakur, Latehar, Koderma, Khunti, Hazaribagh, Gumla, Godda, Giridih, Garhwa, East Singhbhum and Dumka, a document from the health department stated.
The teams constituted for conducting fever survey will adhere to Covid-19 protocols and wear necessary protective gear while visiting villages, officials said. While the kits distributed among the teams will give quick test results, the Sahiyas have also been trained to conduct slide tests for malaria, which gives more efficient results.
"If a person suffering from fever tests negative for malaria on the test kit, the teams will conduct blood test on a microscopic slide as a confirmation (of the test result)," said Jha.
As per data compiled by the Jharkhand unit of National Vector Borne Disease Control Programme, the state reported 37,133 malaria cases in 2019. As many as 16,655 cases of malaria surfaced in Jharkhand in 2020. In 2021, the state has so far reported 6467 cases of malaria from January to July against 6692 cases reported from January to July in 2020, highlights government data.
While figures indicate that measures taken to fight Covid-19 were partly responsible for the drop in cases of malaria, Jha said that intensified campaign against vector-borne diseases had a greater role to play in checking dengue and malaria cases than Covid-induced precautionary measures.