Jharkhand's iftar food trail spiced with memories
The holy month of Ramazan is definitely about fasting, but also about feasting with family and friends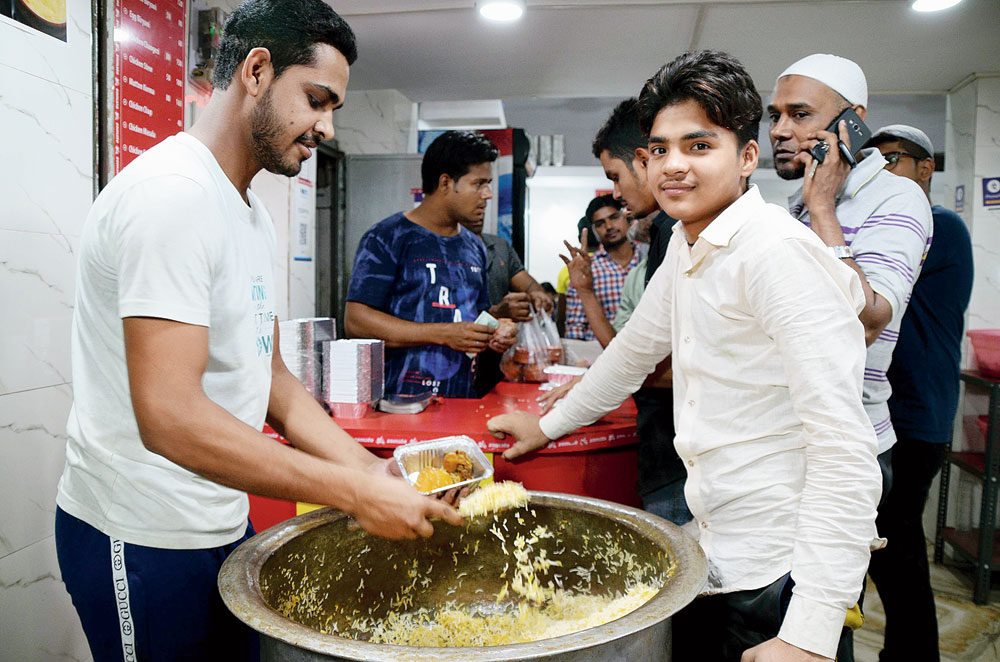 ---
---
Stall owner Md Alam, selling bakarkhani rotis priced between Rs 20 and Rs 80 apiece, said, "The quality of ingredients determines the price, not size of the roti." Ghee, egg whites and milk go into the flour to make the rich dough for this roti.
Sharif Hotel, a regular restaurant, drew a large number of customers for its haleem. "Ours is a regular restaurant but we offer haleem only during Ramazan," said Parvez Alam, managing the counter. "Their taste is unique here," chipped in Md Irshad, a young customer who had, along with two of his friends, ordered haleem.
Md Rehan, who runs a small kiosk named Al Zaiqa nearby, said they sold chicken kebabs that were a great favourite. Agreed Md Meraj of Al Lazeez, "Dishes such as chicken fry sell well among young men."
Md Hareesh of restaurant Dilli Darbar said they sold the Delhi-variety of chicken biryani. "Their biryani tastes really good," added Md Nishar, a resident of the area, adding that he would also pack some for home.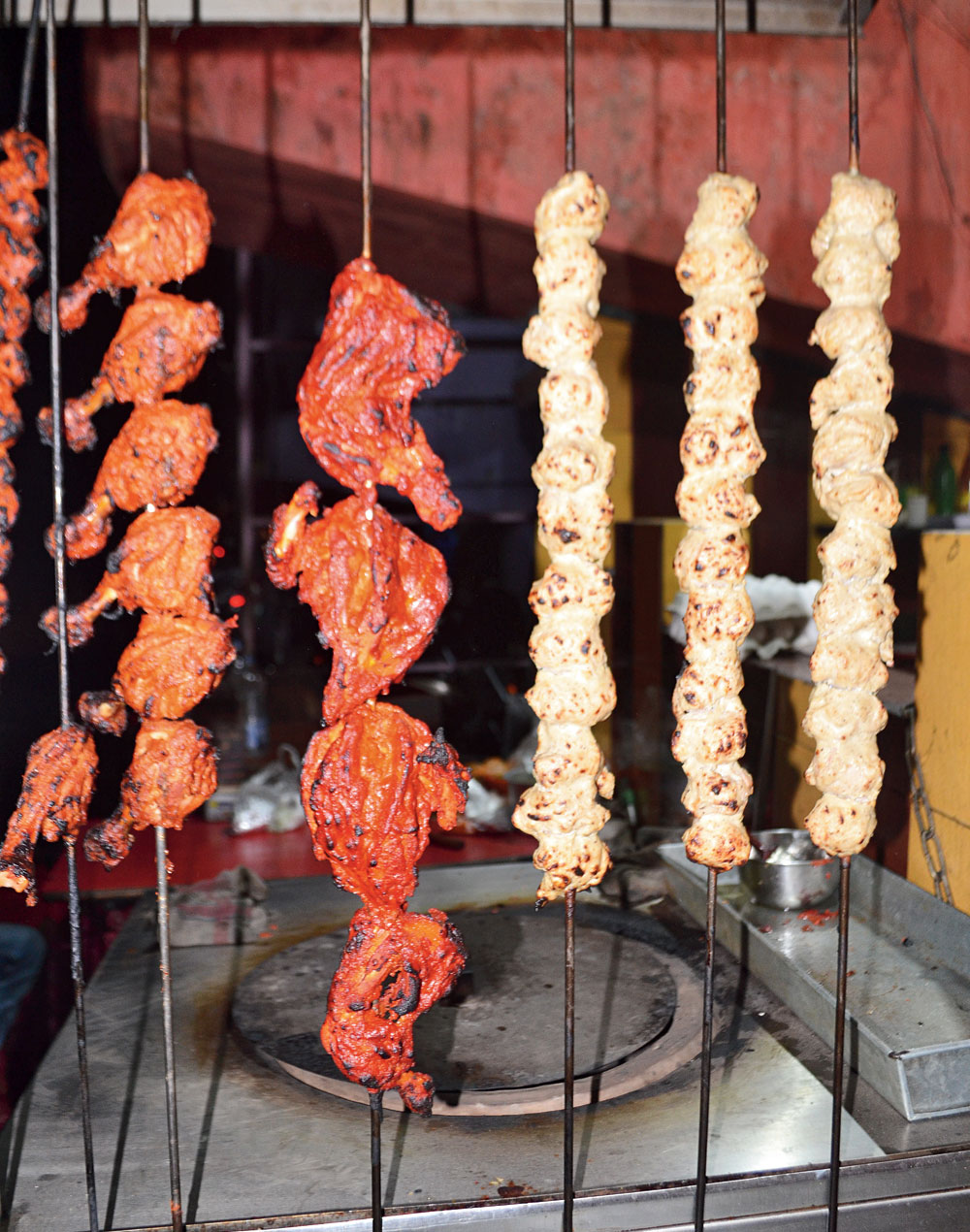 The holy month of Ramazan is definitely about fasting, but also about feasting with family and friends to satiate one's soul.
In Ranchi, going on the iftar food trail is a sensory celebration of aroma and taste at eateries and makeshift stalls on Konka Road that connects Main Road and Church Road.
On Tuesday night around 10pm, as Tarawih, a special namaz that Sunni Muslims offer during Ramazan, got over at nearby mosques, hundreds milled on the road for a taste for haleem (a thick stew with wheat, sometimes barley, lentils and meat), kebabs, biryani, bakarkhani roti (thick, flavoured flatbread that is a part of Mughlai cuisine) and firni. Modestly priced and tasty, these dishes attracted a huge clientele. At 10.30pm or even 11pm, the night was young at the small Konka Road that had suddenly become food street.
"At iftar, when we break the daylong fast, we normally take dates and other fruits followed by sherbet, but the heavy meal is here," smiled former footballer and social worker Halimuddin.
Md Shoeb's makeshift stall did brisk business selling firni, a sweet dish made of rice powder, that ended the meal on a sweet note.
In Dhanbad, the aroma of ghee and spices hangs heavy on Wasseypur, Purana Bazar and Naya Bazar localities.
Sheermal, bakarkhani, firni, zafrani kheer, tandoori murg and a variety of kebabs sell like hotcakes after the rozedar break their fast.
Khurshid Khan, owner of Nasir Khan Restaurant of Purana Bazar, said his father, the late Nasir Khan, had set it up before Independence. "Our sheermal (a sweet naan, flavoured with saffron and cardamom) is famous. Generations swear by it, " he said, adding their firni and bakarkhani were also popular.
In Naya Bazar, restaurant Mughal Darbar is packed in late evenings. Restaurant owner Sarvar Ahmad said his kebabs were the most popular. "They are marinated in secret spices, my cook from Bengal, Mofiz Alam, makes them."
For many, the taste is steeped in nostalgia and memories. Md Sohrab, the president of Purana Bazar Chamber of Commerce, smiled, "I've been having sheermal since childhood during Ramazan. A bite takes me back to my boyhood every time"