Jharkhand News Digest: State HC to get new justice from Allahabad
Elsewhere in state: Silent protest at Raj Bhavan demanding Ashis Mishra's arrest in Ranchi; wild jumbos kill 3 in Hazaribagh; the two accused in Uttam Anand's death case sent to judicial custody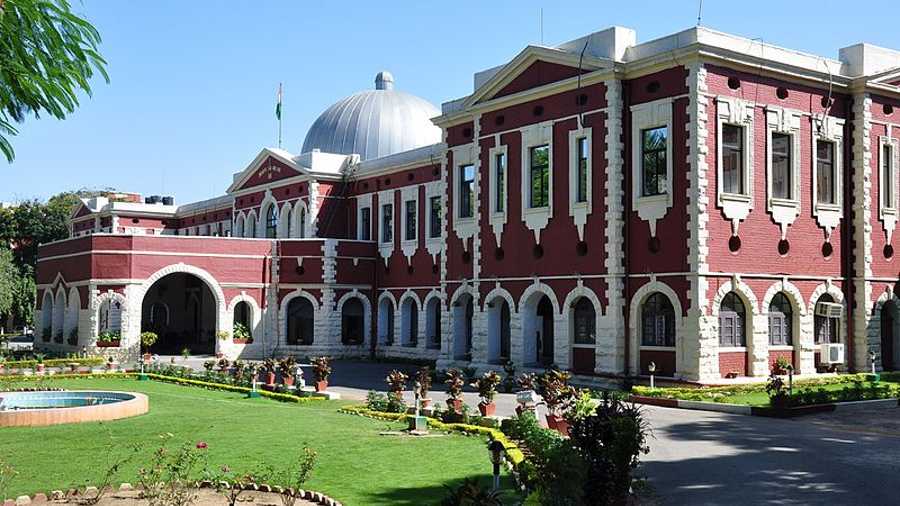 Jharkhand High Court
Wikipedia
---
Published 11.10.21, 09:41 PM
|
---
Ranchi: Jharkhand high court will soon get one more judge after President of India Ram Nath Kovind approved transfer of seven high court justices to different states. Allahabad high court judge Subhash Chand is transferred to Jharkhand. Union ministry of law and justice issued a formal notification.
With new addition, the number of judges in the high court will be 20. Last week, the high court had got four judges inform of justice Gautam Kumar Choudhary, Ambuj Nath, Navneet Kumar and Sanjay Prasad. All were administered oath two days ago.
Born on Jan 1, 1963, justice Chand joined Uttar Pradesh Judicial Services in 2001. He practiced as a lawyer in initial years. In 2016, he became a District and Sessions judge and four years later got elevated as an additional judge of the Allahabad High Court.
Our correspondent
Jharkhand Pradesh Congress Committee stage silent protest outside Raj Bhavan, demand Ashish Mishra's arrest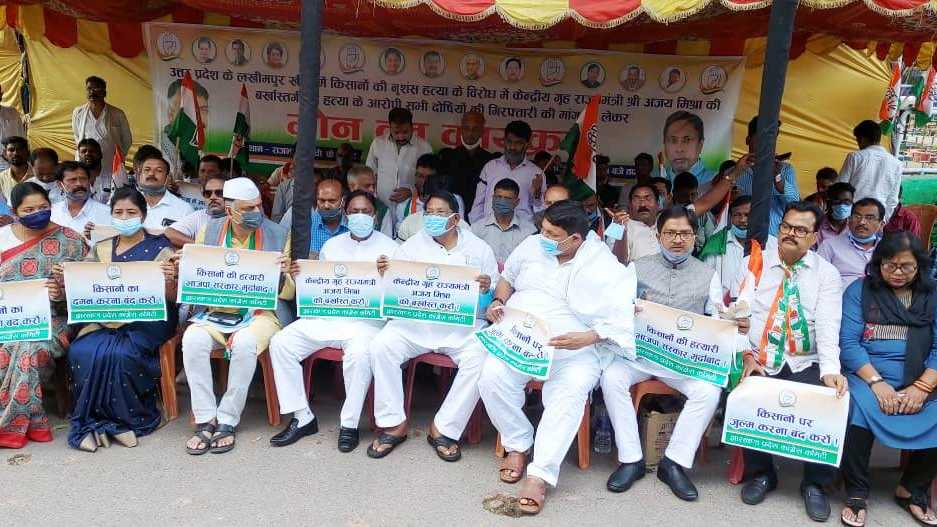 Ranchi: Jharkhand Pradesh Congress Committee (JPCC), a constituent of the coalition government in the state, on Monday staged a four-hour long silent protest outside Raj Bhavan. The protesters were seen carrying placards criticising the Union government, seeking suspension of union home minister (state) Ajay Kumar Mishra, along with his son Ashis, an accused in Lakhimpur Kheri killing.
Eight persons died in the violence which was triggered after Mishra's car allegedly mowed four farmers to death. Talking to reporters at Raj Bhavan, Congress state president Rajesh Thakur said, "Our demand is suspension of the minister from the union cabinet. How can a person, who is charged of breaking the law, continue in the ministry? His son was arrested only after Supreme Court swung into action, but those who died will only get justice when the minister will be shown the door and fair probe is done."
Wild elephants kill three in Hazaribagh's Katkamdag block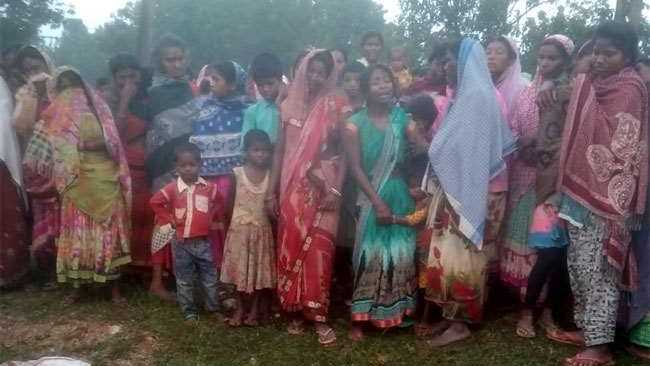 Hazaribagh: A herd of wild elephants which separated from its herd, killed three including two women and an elderly person on Sunday night in Katkamdag block of Hazaribagh. According to villagers of Kuba Chichi village which falls under Adra Panchayat in Katkamdag, said that the elephant entered the village around 8 am and got on a rampage, during which two women namely Kriti Kujur (35) and Sabutari Devi (36) were trampled to death near Kuba kabristan. In a nearby village Sirsi, one 59-year-old Vishnu Ravidas also caught by the same elephant and killed.
Katkamdag officials on reaching the spot and sent the dead bodies for post mortem to Hazaribagh Medical College and Hospital. Hazaribagh MLA Manish Jaiswal expressed grief over the deaths.
Both accused in Dhanbad judge case sent to jail by special CBI court
Dhanbad: The two accused held in Dhanbad judge Uttam Anand's death case was sent to judicial custody after their seven-day CBI remand ended on Monday.
The 49-year-old district judge was allegedly hit by a heavy autorickshaw when he was out jogging near Randhir Verma Chowk in Dhanbad on July 28. The auto rickshaw driver had fled the scene immediately.
A CBI team from Delhi produced auto driver Lakhan Verma and his accomplice Rahul Verma in the court of sub-divisional judicial magistrate and special magistrate, CBI, Abhishekh Srivastava, and pleaded for their judicial custody.
The court, after hearing the plea of the agency, sent Lakhan and Rahul to Dhanbad Jail.
Our bureau and PTI