Jharkhand news digest: Family feud leads to lynching of 70-year-old in Chatra
Elsewhere in the state: Bokaro Steel Plant issues Holi advisory for employees; Munsi shot dead at colliery in Ramgarh; Police constable and driver killed in road accident;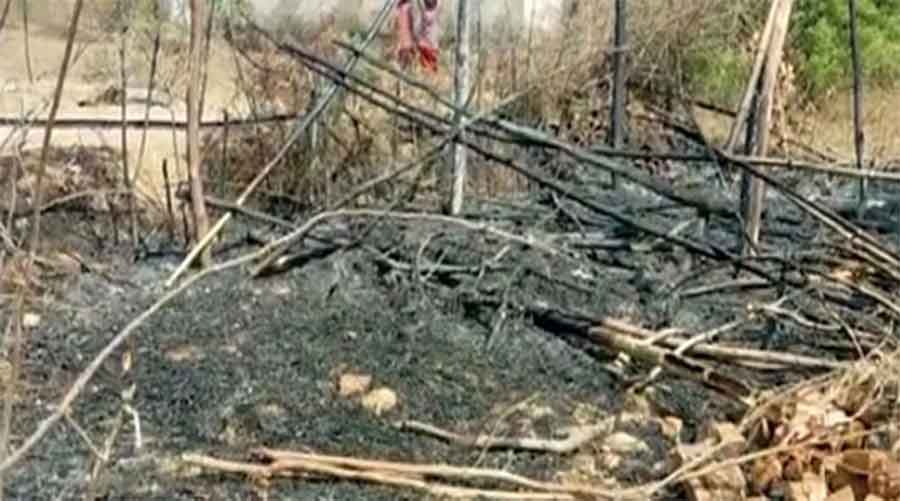 ---
Published 27.03.21, 04:19 AM
|
---
Chatra: A 70-year-old man was beaten to death during a fight between two families on Thursday night in Khirgadda village under Charu panchayat of Rajpur police station in Chatra district.
According to police sources the families sparred because of a land dispute, an issue for almost 30 years between them. A house with a sugarcane unit was also gutted by fire during the incident.
Officer-in-charge of Rajpur police, Anil Kumar, reached the spot and brought the situation under control following which police officers are camping in the area to prevent any untoward incidents.
(Vishvendu Jaipuriar)
Dhanbad cleanliness drive for Holi
Dhanbad: More than a dozen home-makers of Jharia joined activists of Samadhan, a youth organisation, in celebrating holi by sweeping and collecting garbage from the roads.
More than a dozen housemakers of Jharia in association with activists of youth organization, Samadhan gave a cleanliness message by celebrating holi by brooming, sweeping the coal town roads and also collecting garbage from the road side and dumping it into bins.
The group led by Samadhan founder, Chandan Singh began the drive at around 3pm near Sahid Hira Jha Sanskarshala.
Singh told The Telegraph Online: "Holi is a festival known for its colour and vibrancy but due to the bad habit of a few, huge amount of garbage is generated during the celebration."
Babita Devi, wife of a chowmein seller whose son is a student of Sahid Hira Jha Sanskarshala said, "we were provided hand gloves and masks and we picked the garbage and thrown it away in the adjoining bins as nothing could have been better way to celebrate holi."
(Praduman Choubey)
Munsi shot dead at CCL Topa Colliery in Ramgarh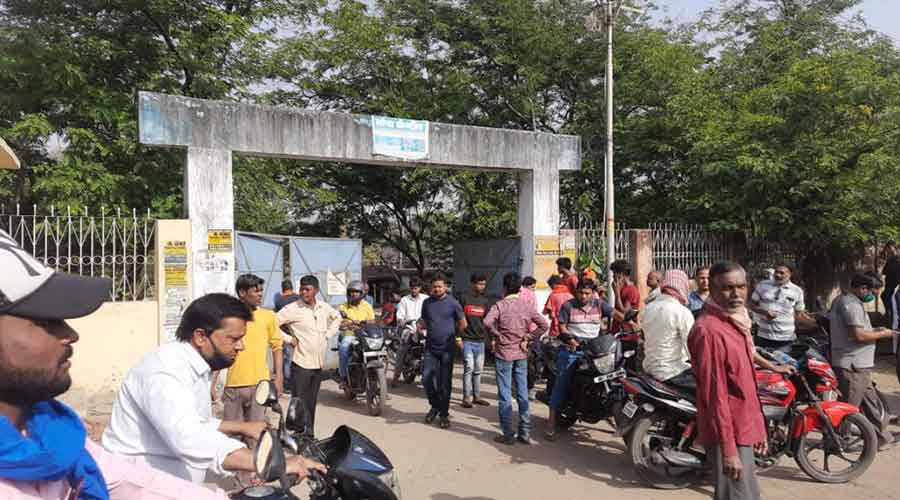 Ramgarh: A Munsi was shot dead by unidentified criminals on Wednesday night at Banwar Kanta (wheigh house) of CCL Topa Colliery in Ramgarh district.
Doctors at Sadar Hospital declared him dead on arrival.
Villagers have shut down the project office at Topa and Kanta House demanding the arrest of the perpetrators. They have stopped the production and dispatch of coal and demanded a job to the next of kin and compensation to his family.
Circle Officer Mandu Jai Kumar Ram Kuju and OP in-charge Ajit Bharti requested the villagers to withdraw their protest but they did not comply.
(Our correspondent)
Bokaro Steel Plant issues Holi advisory for employees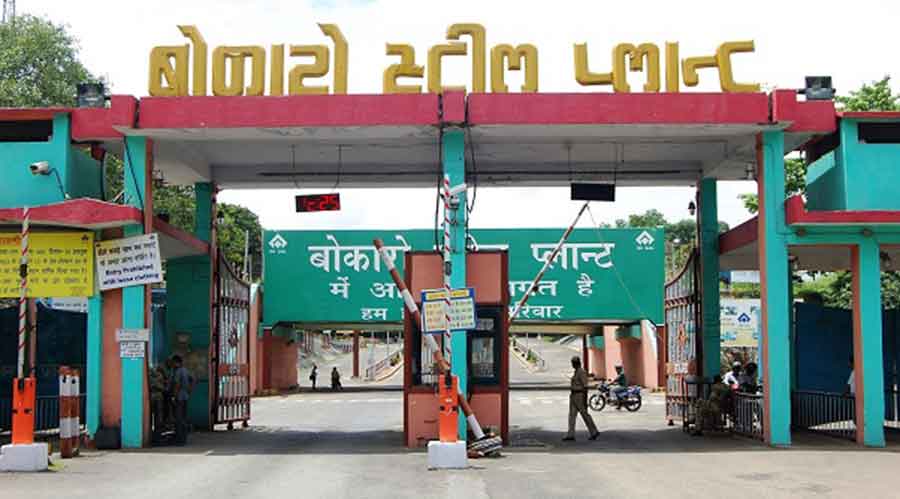 Bokaro: Bokaro Steel Plant (BSL) has come out with an advisory for its 12,000 employees asking them to avoid Holi Milans and other such gatherings for effective control of Covid- 19 after new cases are rising all over the country.
Chief of communication, BSL, Manikant Dhan said, "this notice is being issued in the interest of the employees of BSL and their families."
The district administration has appealed to residents to avoid gatherings.
The district is seeing a rise in Covid-19 cases. On Thursday, 11 positive cases had surfaced while the active cases are 42.
The Bokaro General Hospital's management has geared up for making appropriate arrangements with Covid patients increasing every day . At present, there are two wards each for suspected and Covid positive patients functional in Dhanvantari Block of the hospital.
Sub-divisional officer Shashi Prakash Singh has ordered to continue a mask checking drive on roads.
(Our correspondent)
Police constable and driver killed in Hazaribagh road accident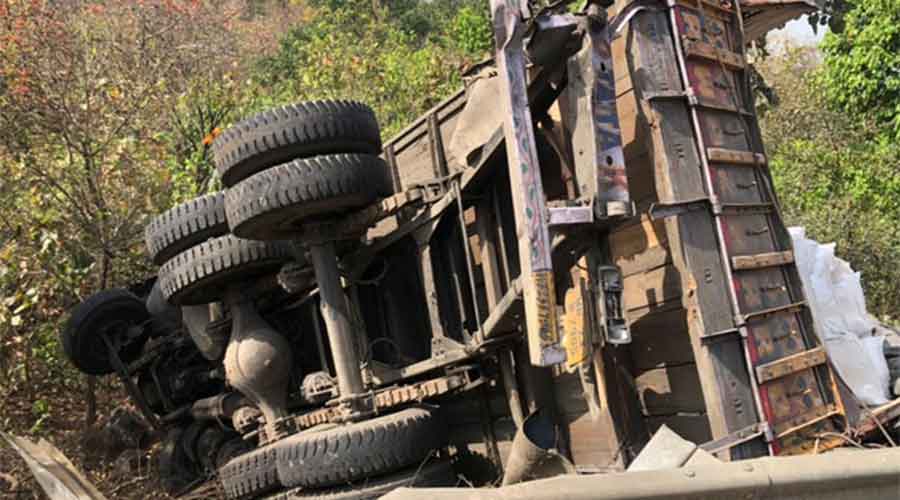 Hazaribagh: A police constable and a driver were crushed to death on GT road by a truck on Friday morning near Chouparan, 65kms away from Hazaribagh district headquarter.
The deceased constable was part of a police team that had reached Danuwa Ghati because of a collision between a container and a truck.
Sources said after getting the news about collision, the police team reached Danuwa Ghati. They were inspecting the vehicles when a driver of the speeding truck coming from other direction was heard shouting asking all to move aside. He said he had lost control on his vehicle. Seeing the warning, one assistant sub-inspector and four police jawans ran for safe cover. But the constable, Mritunjay Paswan and a driver of the container didn't move away from there. The speeding truck crushed them to death after which it overturned but the driver escaped unhurt.
Officials said they have failed to identify the deceased driver.
(Vishvendu Jaipuriar)
Seraikela police arrest criminals who robbed trader at gunpoint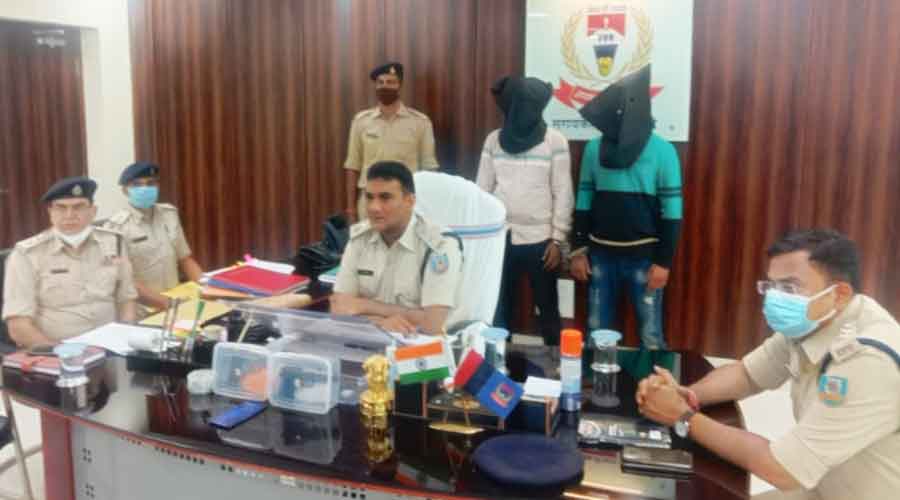 Jamshedpur: In a major breakthrough, Seraikela-Kharsawan police on Friday arrested two of the three criminals who had robbed a trader at Bagmundi in Purulia district on Thursday evening.
The police have recovered two loaded pistols from the arrested criminals. A third accused in the gang, managed to escape.
Seraikela-Kharsawan superintendent of police, Mohammed Arshi said that a 38-year-old trader, Bhagirathi Pramanic was cycling home having sold out a stock of goats at the Bagmundi market. The trio who were on foot intercepted the trader at a remote location and took the sale proceeds from him at gun- point on Friday evening.
The criminals had looted Rs 15,000 and a smart phone from the victim before firing in the air and moving on foot towards Ichagarh.
(Kumud Jenamani
Parents of deceased children receive cheques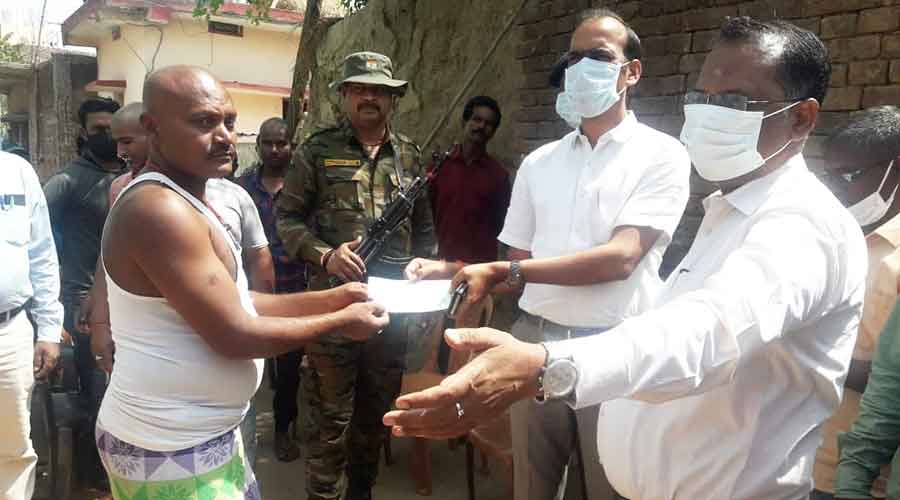 Hazaribagh: Deputy Commissioner Aditya Kumar Anand on Friday handed a cheque of Rs.4 lakh to the parents of each of the five children who drowned in a pond on Wednesday afternoon in Gadokhar village in Katkamsandi block of the district.
(Vishvendu Jaipuriar)