State govt reaches out to industry bodies to address grievances
In this regard, industry secretary Pooja Singhal held a meeting with functionaries of the FJCCI and JSIA at a private hotel in Ranchi on Thursday evening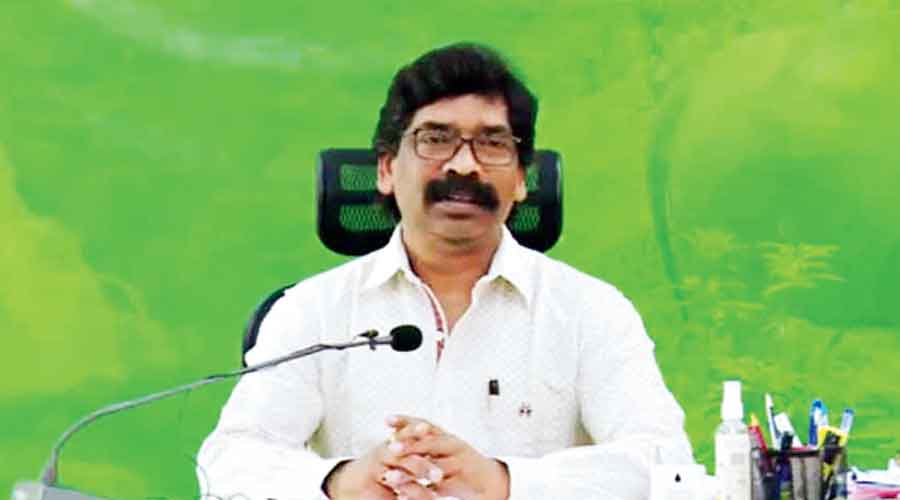 ---
Jamshedpur
|
Published 17.09.21, 01:02 AM
|
---
The Jharkhand government has reached out to industry bodies in a bid to address their grievances and apprehensions following the launch of the new Jharkhand Industrial and Investment Promotion Policy in Delhi in August.
In this regard, industry secretary Pooja Singhal held a meeting with functionaries of the Federation of Jharkhand Chamber of Commerce and Industries (FJCCI) and Jharkhand Small Industries Association (JSIA) at a private hotel in Ranchi on Thursday evening.
"The state government apart from attracting new investments is committed to solving the problems of existing investors. It is the endeavour of the government to ensure that the applications of all investors are executed in time under the single-window system. It is the priority of the department and the government to clear the pending applications for the establishment of industries in the state," said Singhal. She also announced about the preparation of a rural industry policy.
"Following the directive of the chief minister, major changes have been made in the labour and industry policies of the state. The government is also preparing a rural industries policy, so that steps can be taken towards the establishment of agro-based industries in rural areas," said Singhal.
She said a monthly review meeting will be held with the officials of the departments concerned so that entrepreneurs do not face any problem related to setting up of any kind of industries in the state. Entrepreneurs would also be able to participate in the review meeting, she added.
Singhal said a directive has been issued to officers of various departments to ensure the execution of pending applications without delay.
"The pending applications for forest clearance as well as pollution no-objection certificate would be cleared at the earliest. The new JIIPP enshrines that all such glitches faced by the entrepreneurs would be solved in time. Industrial areas have been notified in Ormanjhi (near Ranchi), Deoghar and Dhanbad and land is also available for the same. The government has already taken steps to ensure that entrepreneurs do not have to make rounds of offices for the establishment of industries," Singhal said.
She also said that as a part of efforts to revive closed or sick industries in the state, a list will be prepared by identifying such units and all possible options will be considered.
FJCCI president Praveen Chhabra said that the efforts of the government are commendable.
"In the meeting with the officials of various departments, talks were held in a clear and transparent manner, which proves that the department and the present government are sensitive about the establishment of industries in the state," said Chhabra.
The meeting was also attended by senior officials of the Jharkhand State Pollution Control Board, the factory inspector and officials of the commercial tax department.