Jharkhand doctors to strike work over salaries
One of the senior resident doctors, who did not wish to be quoted, narrated his plight following the delay in payment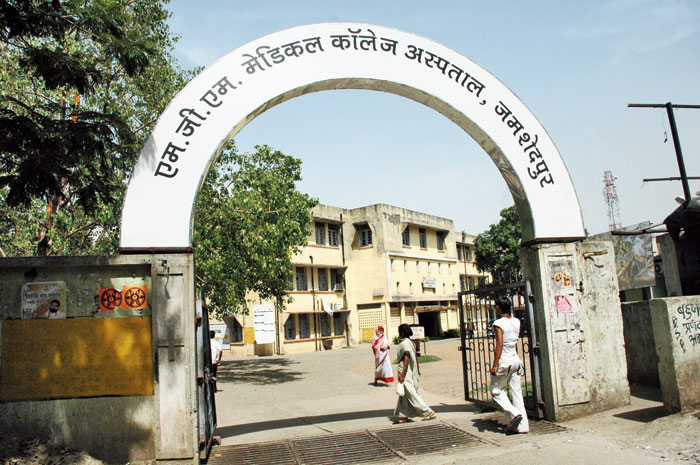 ---
|
Ranchi
|
Published 01.11.19, 07:37 PM
---
Over 150 senior resident doctors associated with five medical colleges of the state will boycott outpatient department (OPD) on November 5 and emergency services on November 11 to protest non-payment of salary for the last three months, Indian Medical Association's resident wing president, Dr Ajit Kumar, told The Telegraph on Friday.
"The medical colleges where senior resident doctors will boycott OPD and emergency services are Patliputra Medical College and Hospital (PMCH) in Dhanbad, Palamau Medical College, Hazaribagh Medical College, Mahatama Gandhi Memorial Medical College and Hospital (MGM) in Jamshedpur and Dumka Medical College and Hospital. Out of these five, three in Hazaribagh, Dumka and Palamau are new. They will badly suffer because of the strike. Same is the case with PMCH and MGM," Kumar said.
One of the senior resident doctors, who did not wish to be quoted, narrated his plight following the delay in payment.
"I was working as a government doctor after my MBBS and had come to RIMS for post-graduation to improve my qualification. Before my PG course, I used to get around Rs 90,000 per month. After PG, I was posted at a new medical college in the capacity of a senior resident on a lower payment of Rs 60,000 per month. I didn't event receive that for the last three months." He said he knew 30 others like him.
Health secretary Nitin Madan Kulkarni said the payments would be made very soon.
"Steps have been initiated to disburse their salaries. It will be done soon. At some of the new medical colleges, payments to senior resident doctors had to be made for the first time. There must have been a technical glitch that held up the payment. We have taken a serious note of it," Kulkarni said.