Jharkhand-based filmmaker's mica mining docu wins Japan prize
The award recognises the world's best educational content with 267 entries from 48 countries competing this year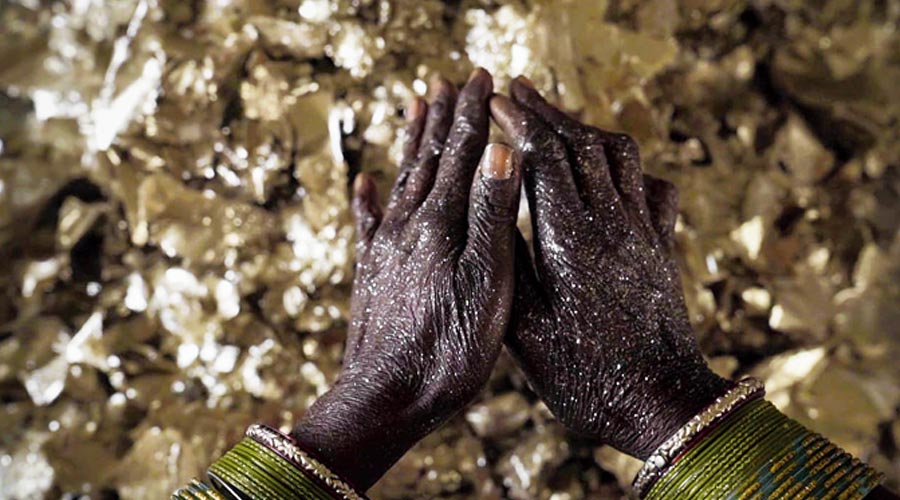 ---
Jamshedpur
|
Published 11.11.21, 12:56 AM
|
---
A documentary made by Jharkhand-based filmmaker Deepak Bara that investigates the hidden world of mining of mica, used primarily in cosmetics, bagged the Sustainable Development Goals prize at the 2021 Japan Prize.
The award which took place through a virtual medium at Tokyo on Tuesday recognised the 48-minute documentary, The Ugly Side of Beauty, produced by The Moving Visuals Co of Singapore (one of Asia's leading content and media producer) and Bara from Jharkhand for its revealing investigation into the complex truth behind cosmetics and digging deep into the hidden world of mica mining in Jharkhand.
The Japan Prize organised by NHK (Japanese broadcaster) recognises the world's best educational content with 267 entries from 48 countries competing this year. The Sustainable Development Goals (SDGs) Prize introduced this year honours an outstanding work that inspires viewers to take action and contribute to the advancement of sustainable development goals.
"The story sheds light on mica, a controversial mineral found abundantly in India. Due to its shimmery qualities, it is used in everyday products from make-up to electronics to car paint. But lingering questions have remained about how it is extracted, and whether children are exploited in the mining process. We found that the reality on the ground was often quite different from what NGOs and media outlets had portrayed as miners faced health hazard and often face mishaps which go unreported as they take place in forest reserves areas where mining is banned," said Bara who has been associated with nearly 52 documentaries.
Bara who has been associated with Silver Conch winner at MIFF 2006 film Kora Rajee (Kurukh film), 2008 national award-winning film Buru Gaara which also won critical acclaims at Helsinki, Berlin and Kathmandu, further says: "The beauty (cosmetic) industry is hiding an ugly secret. In the forests of Koderma and Giridih districts of Jharkhand thousands of adult and child miners dig for mica, which gives cosmetics and cars the iridescent shimmer. From underground ghost mines to communities living in forests camps and crude workshops, the documentary uncovers the conflict and controversy behind the trade — as global companies continue the pursuit of radiant beauty."
The tribal filmmaker feels that the documentary raises this issue to the state and central government that they should protect mica dependent communities.
"The Hemant Soren government must act towards making pro-people policy for mica mining which is due for long," said Bara.
"Typically, the whole discussion of mica in the news has been framed mainly around child labour. It's far more complex than that. It's an entire cycle of poverty that goes beyond what the headlines portray," said Galen Yeo, the creative director at The Moving Visuals Co in a release from Singapore.
Sumitra Gopal, the writer and co-producer with The Moving Visuals also from Singapore, hopes that this show will spark greater awareness.
"It's worth asking brands to be accountable, to ask questions about their supply chain, and for us to have more responsibility and engagement with what we buy all the time," said Gopal.