Jamshedpur teen injured in land grab fiasco
17-year-old had jumped from building in a panic to evade cops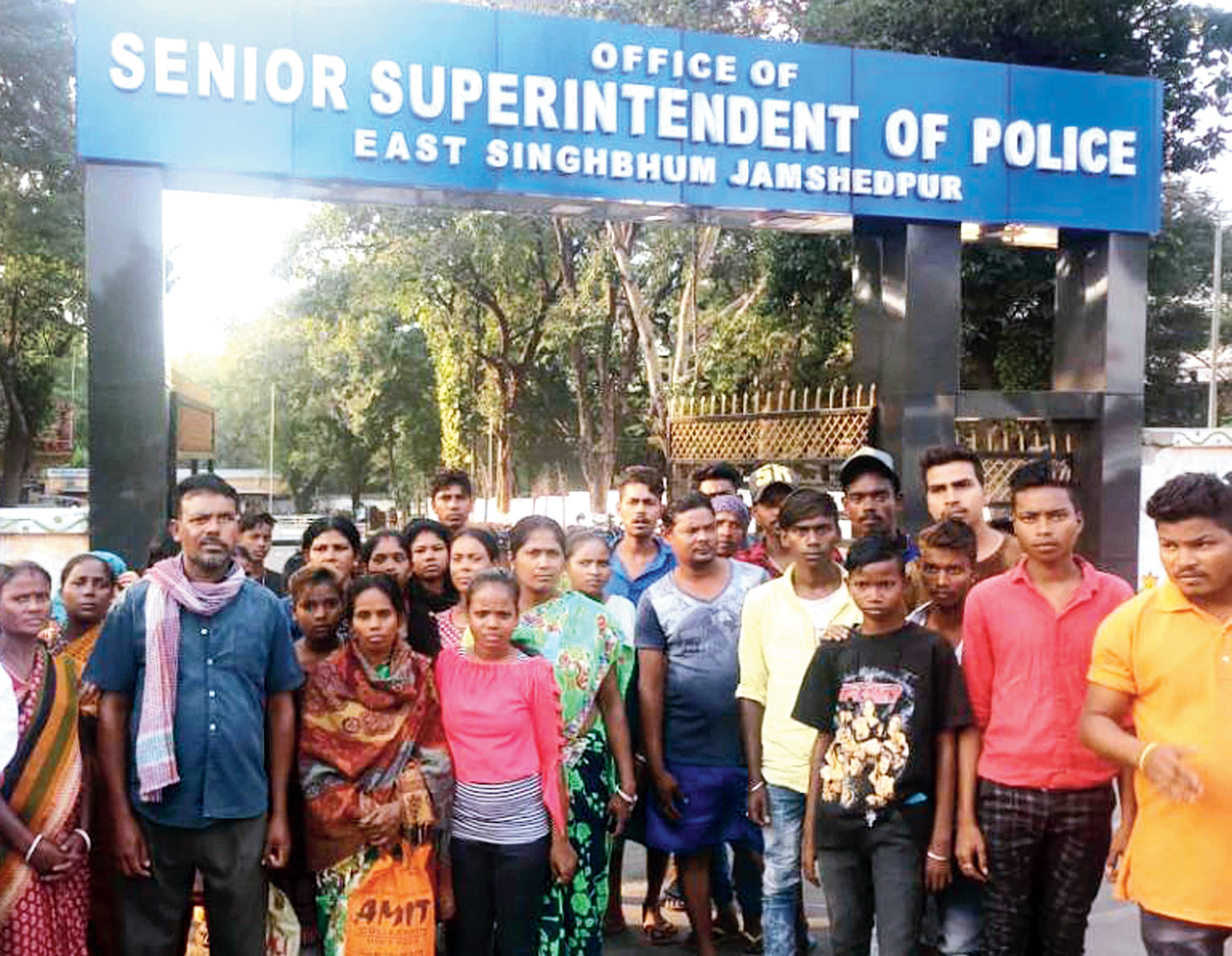 ---
---
The 17-year-old boy, who fractured his spinal cord and left leg after jumping from a double-storey building in Kadma on Friday, was a victim of police misjudgement and callousness.
Vikas Karmakar was among the 15 boys whom a police team, led by Kadma OC J.K. Thakur, had chased following a commotion over an alleged land-grabbing attempt in Ramnagar on Friday afternoon.
The boys, who had allegedly assembled there to take part in a political rally in exchange for money, panicked on seeing police and ran for cover.
While most of them hid in a two-storey building nearby, Vikas scurried to the roof and, apprehending imminent arrest, jumped from a height of around 25 feet.
As Vikas lay bleeding, the police team nabbed 14 others and left the place.
An hour later, local residents found out Vikas's address and contacted his family. He was rushed to Tata Main Hospital and is still under treatment.
The OC later allowed the other boys to go home after signing a PR (personal recognizance) bond.
One of the boys later told The Telegraph that they were asked to gather near the statue of Nirmal Mahto in Ulyan by land sharks Raj Kumar and Dharan Singh to take part in a Congress rally around 3pm.
They were told that they would be given Rs 200 each.
However, when they got to know that they were expected to assist the duo in grabbing a two-acre plot on Road No. 2 in Ramnagar, they refused to do anything illegal and started to disperse.
"Suddenly, three police vans arrived at the spot and cops started chasing us with lathis," one of the boys, Ashish Ghosh, a resident of Gandhinagar in Ramnagar, said.
Vikas's cousin said he recently lost a job in Kerala and was seeking employment in Jamshedpur.
"He is not the kind of boy who would get involved in any unlawful act," the cousin said requesting anonymity.
When this correspondent contacted OC Thakur on Friday evening, he said he was out of station in connection with a case.
DSP (headquarters-II) Arvind Kumar said he was aware about some commotion at Ramnagar over land grabbing.
"I will get it inquired and take action against the guilty," he told The Telegraph.
Meanwhile, a group of Ramnagar residents have mobilised support to approach SSP Anoop Birtharay and seek action against land-grabbers responsible for the fiasco. They have also decided to seek justice against police highhandedness.