Six persons killed in road accidents in and around steel city
38-year-old's bike hit from behind; five die when SUV rams trailer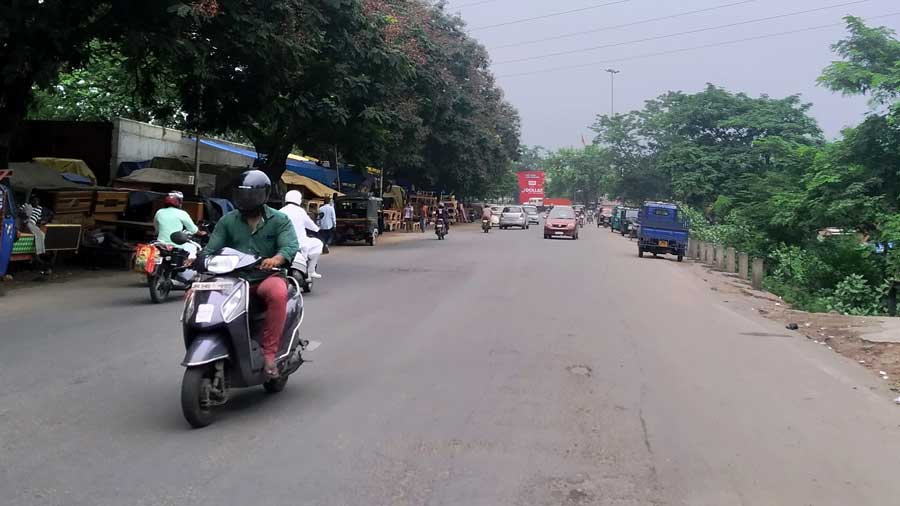 ---
---
Six persons were killed in two road mishaps in and around the steel city in the past 24 hours.
A 38-year-old man was killed in a road accident near Palank Market on the Sakchi-Mango road in the Sakchi police station area late on Friday. The victim was identified as Mango resident Sunny Bhatia, whose motorcycle was struck by an unidentified vehicle. The trader succumbed to his injuries at Brahmananda Narayana Multispeciality Hospital in Mango around 8am on Saturday.
Bhatia had sustained a grievous head injury. He was taken by some passers-by to MGM Medical College Hospital, about 400m away. He was then taken from there to Tata Main Hospital and again shifted to Brahmananda Narayana Multispeciality Hospital.
Sakchi officer in charge Kunal Kumar said the police was looking for the other vehicle involved in the accident.
"We are trying to get the CCTV footage of the accident," Kumar told The Telegraph Online.
Bhatia is survived by his wife and a three-year-old daughter. Shops at the Sakchi market were shut in the morning in Bhatia's memory.
In the other accident, five persons were killed along Matiana village on NH-33 under Baharagora police station area in the Ghatshila subdivision about 85km from here on Friday evening
Their speeding SUV rammed a trailer on the national highway around 6pm on Friday. Three persons were killed on the spot.
The victims, who were residents of Fatehpur in Uttar Pradesh, were on their way to Haldia in Bengal for a family event.
Those killed were identified as Rajkumar Morya, 45, his wife Shashi, 35, elder son Alok, 14, Mrinal Kumar (a friend of Morya) and the driver, 27-year-old Raju Nayak.
Morya's younger son, nine-year-old Abhilok, was hurt and is with nursing staff at a primary health centre at Baharagora.
Baharagora officer in charge Chandra Shekhar Kumar said the SUV was speeding when a cattle appeared before it. The driver veered to avoid a collision and rammed the trailer.
"We have seized both the trailer and the SUV. We have informed the victims' kin who are on their way to Baharagora," he said.