IMD warns of heavy rain, flash floods till Saturday in Jharkhand
14 districts have recorded more than average rainfall, 10 districts log deficit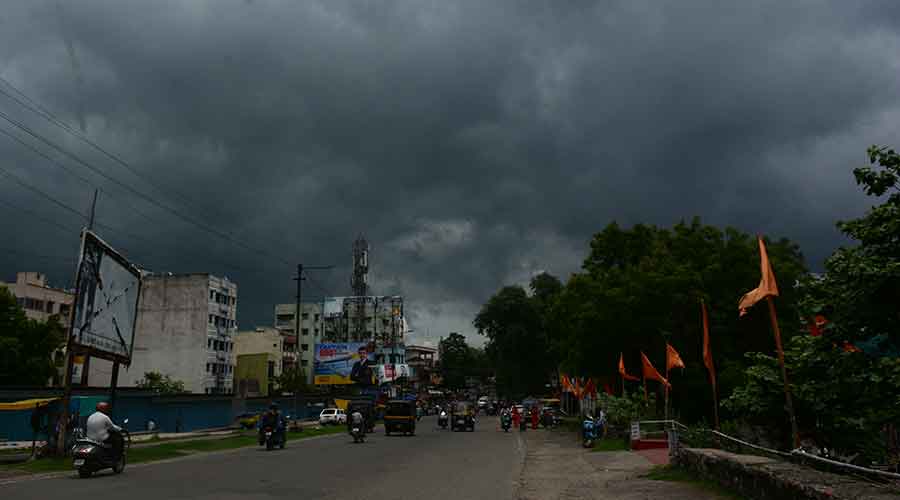 ---
---
IMD's Ranchi Meteorological Centre has issued an alert for heavy rains with the possibility of flash floods in several areas across Jharkhand for the next 48 hours, pointing out that the monsoon trough was passing through Ranchi.
"The active monsoon trough, coupled with a cyclonic circulation and low- pressure zone, would result in heavy rain, especially in central, north western and southern Jharkhand during the next two days," a duty officer at Ranchi Met office said on Thursday, terming the warning as a "yellow alert", issued when there are chances of heavy rain with the possibility of flash floods.
The monsoon trough at mean sea level was on Thursday  passing through Firozepur, Rohtak, Aligarh, Churk, Ranchi and  Balasore, extending upto 0.9km above mean sea level.  A cyclonic circulation was also prevailing over west Uttar Pradesh extending between 1.5km and 3.1km above mean sea level.
Weathermen said a  low- pressure area was also persisting over northwest Bay of Bengal along with an associated cyclonic circulation extending upto 7.6km above mean sea level.
Ranchi Met office also warned of moderate thunder and lightning in several districts of the state during the next two days.
Statistics indicated light to moderate rain at many places over Jharkhand during the past 24 hours. The highest amount of rainfall was recorded at Koderma (57.2mm), followed by Ranchi and Ramgarh (30mm) and Chatra and Gumla (25mm).
As many as 60 per cent IMD observatories across the state wtinessed rain during the last 24 hours. Data revealed that 15 observatories recorded around 10mm rain during the past 24 hours.
The forecast for the next four days indicated no major changes in maximum readings which was hovering between 31 and 34 degree Celsius in most districts.
So far, after the onset of the monsoon, Jharkhand has actually received 414mm rain against a normal of 431mm, a deficit of four per cent. Data suggests that as many as 14 districts, including Ranchi, Dhanbad, Dumka and Palamau, figure in the rain surplus list while 10 districts figure in the rain losers list.
Weathermen said the heavy rain during the next 24 hours will help in minimising the deficit.