Hybrid Na-C02 battery to combat global warming
BIT-Sindri students design a battery to combat global warming, wins first runner up prize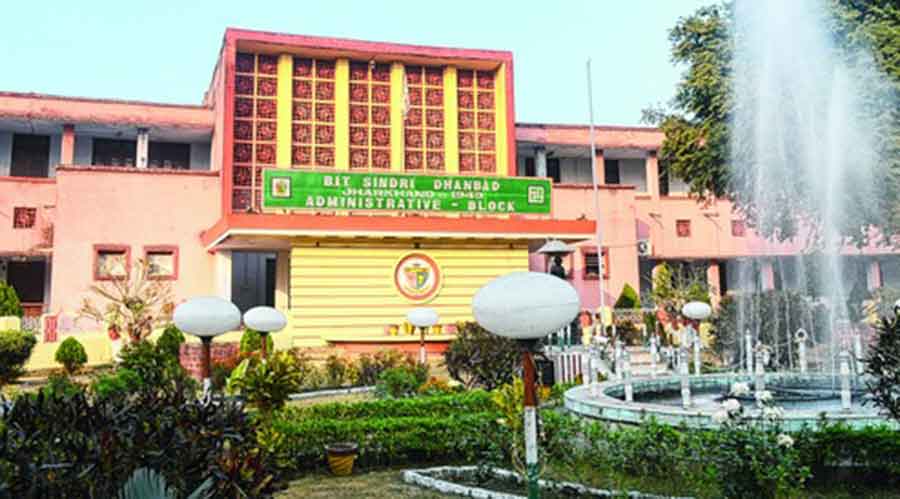 BIT-Sindri Campus.
Telegraph picture
---
Dhanbad
|
Published 04.11.20, 09:20 PM
|
---
Final year students – Aditi Sinha and Soumyadeep Singha of Electrical and Chemical Engineering department of Birla Institute of Technology (BIT)-Sindri, have made both the state and their institute proud by securing the first runner up position in Tata Steel's Mind Over Matter, a national-level contest that aims to solve the real-life problem of the steel industry.
The seventh season of the contest that concluded yesterday saw the BIT-Sindri duo win a cash prize of Rs 75000 along with a pre-placement interview offer and a participating certificate.
The first round of the contest requires the participants to send in ideas for the first round. On clearing the elimination round the selected candidates are mentored by the research and development (R&D) experts at Tata Steel for two months, to create a prototype of their idea.
Notably, Sinha and Singha had submitted their research paper on combating global warming by converting Carbon Dioxide (C02) into useful products using a Hybrid Na- C02 battery. On clearing the elimination round they developed a prototype of their research, which captures C02 and converts it into value-added products.
Training and placement officer of BIT-Sindri, Ghanshyam Rai, said, "They underwent training at Tata Steel after clearing the first round of the contest earlier this year."
He added, "This is not the first time that our students excelled in the contest. Last year too, our students had impressed the judges with their innovative idea."
Explaining the uniqueness of the winning idea, he said, "Several technologies are available to capture C02 produced on combustion of Carbon-based fuel like coal or natural gas. But mere capturing of C02 will not help to mitigate their greenhouse gas potential. Conversion of the trapped gas into value-added products is the only way out." He added that the winning students had been mentored by Niloy Kundu of Tata Steel's R&D team as part of the contest.
"Very few research initiatives have been undertaken so far to capture C02 and simultaneously convert it into useful products by the catalytic activity of capturing material. Our students developed a new idea in this regard," said Rai.
In October 2020, Simran Priyadarshni, a third under B Tech student of BIT-Sindri secured the third position in the finale of Tata Steel's Women of Mettle Scholarship Programme.