High court questions govt on gutka ban
Second instance in a week when the court came down heavily on state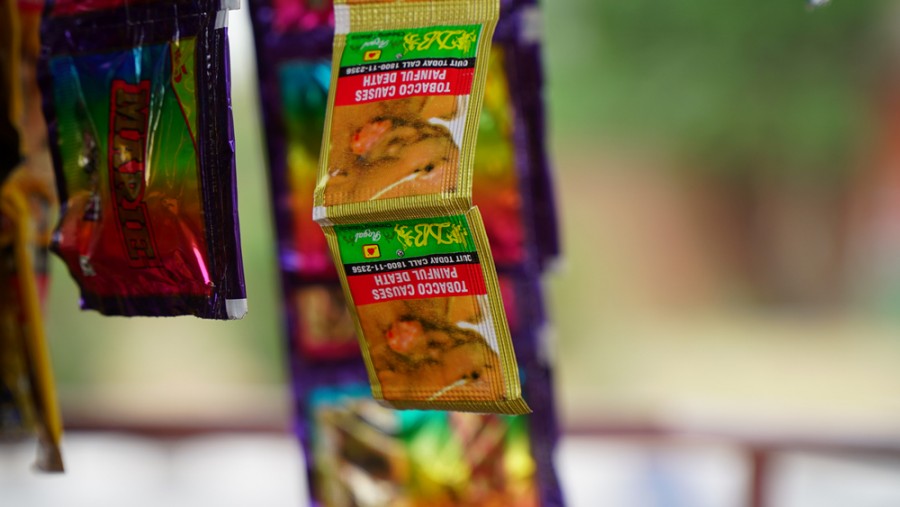 ---
|
Ranchi
|
Published 16.10.20, 10:28 PM
---
Taking a dig against the state government's claim of a total ban on gutka, Jharkhand High Court on Friday held a mirror to law enforcement after Chief Justice Dr Ravi Ranjan's subordinates produced several pouches of gutka bought from nearby shops in the city during the course of hearing a public interest litigation (PIL).
A two-judge bench, comprising Chief Justice Ranjan and Justice Sujit Narayan, was on Friday hearing a PIL through videoconferencing on the ban on gutka. A social outfit — Fariad Foundation — had filed a PIL before the court seeking a complete ban in the state and accused government officials of poor enforcement.
The petitioner in its PIL had informed the court that while the state government imposes a ban from time to time, it lacks teeth because of a lack of enforcement on the ground.
During the course of the hearing, special secretary of the state food and civil supplies department, Chandra Kishore Oraon, informed the court that the state government had already put curbs on the sale of gutka, which will remain in force till next year.
Upon hearing this, the Chief Justice asked a staffer posted at his official residence to go out and procure gutka packets. Within no time, he returned with pouches of the prohibited products. Producing them in the court during the hearing, the bench mock-questioned the official: "What kind of a ban is it where gutka is available easily everywhere in the city?"
The court added: "A mere ban without enforcement will do no good."
Oraon promised a probe and immediate action to prevent sale of gutka in the city and elsewhere in the state. Upon hearing it, the court asked him to furnish a detailed action-taken report and posted the matter for hearing in November.
This was the second instance in a week when the court came down heavily on the state. Last week on Thursday, irked over police's inaction in investigating the death of a minor girl in Giridih, the high court drew a parallel with the Hathras atrocity. Shocked at the death of a 15-year-old girl in Giridih over an alleged rape attempt, Justice Ananda Sen, while hearing a writ petition filed by the victim's father, had commented: "Hathras is not only in the Uttar Pradesh, but also is in the state of Jharkhand."