Graffiti 'in blood' baffles police in Daltonganj
The letters, PUBG, were written on the railing of a bridge on river Amanat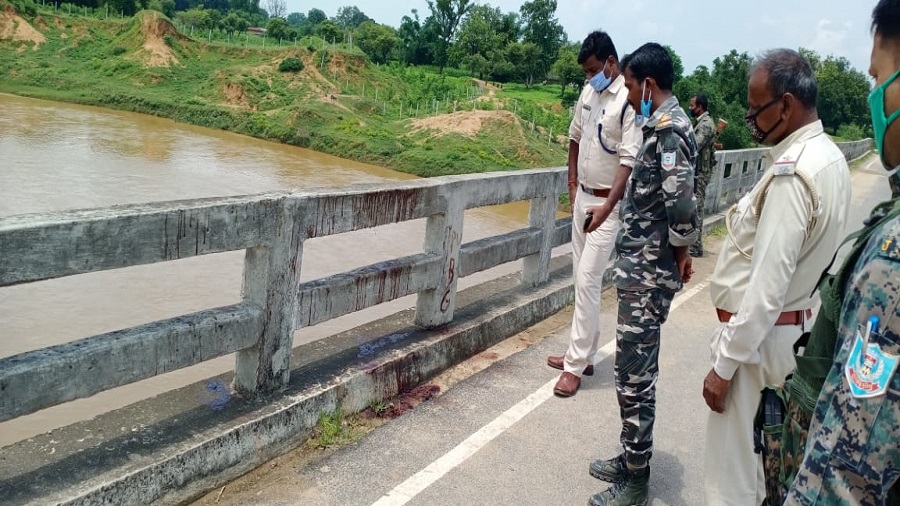 ---
Daltonganj
|
Published 13.08.20, 09:28 PM
|
---
The appearance of graffiti, with the letters PUBG painted apparently with human blood, on the railing of a bridge on Thursday has baffled police here, prompting SDPO Sandip Kumar Gupta to send samples scraped off the cement surface for testing.
"The letters, PUBG, were written with blood. I went there and saw it myself. The colour suggests it is human blood and not of any animal," he said. "We will have it tested," he added.
PUBG, or PlayerUnknown's Battlegrounds, is an online, multiplayer action-shooter which became one of the most popular smartphone games in India.
The game involves a group of 100 players stranded on an island, from where only one person (or a group, if you decide to team-up) makes it out alive, emerging as the winner. Players land without weapons but can pick up a variety of guns, bombs, blades, camouflage clothing and various other equipment along the way to outdo their opponents.
The Union government was considering prohibiting PUBG Mobile owned by tech giant Tencent Games, along with other China-backed apps, according to a report by NDTV.
Gupta said police had spoken to local residents, but none of them had seen anyone. He said the bridge over river Amanat, barely 5km from the town, was a part of NH-75.
"There is traffic here at all times of the day and night," he said, adding that it was strange no one saw anything.
"It looks as though the word, PUB G, was written with a lot of effort. No brush was used," he said. There was blood on the edge of the road too.