Congress leader Furkan Ansari airs grouse
The septuagenarian former MP told in no uncertain terms that the party base is gradually weakening in Jharkhand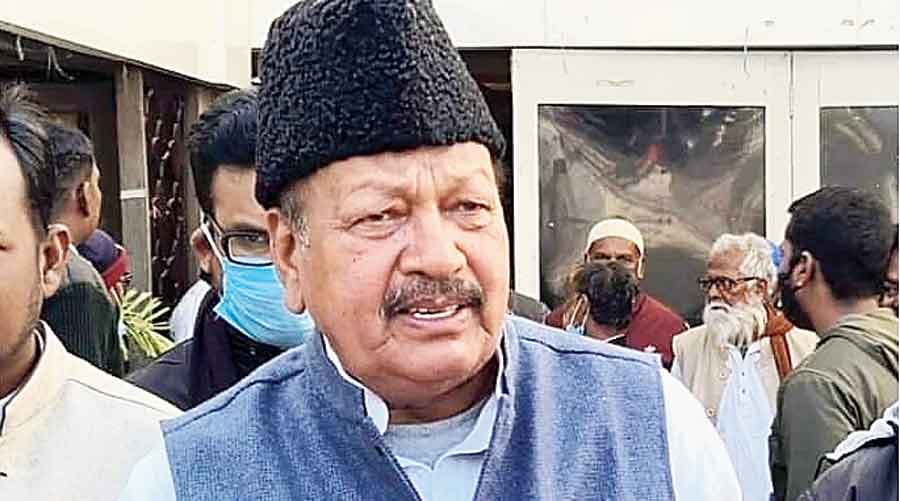 ---
---
Former MP and veteran Congress leader Furkan Ansari has expressed his displeasure over the functioning of party's Jharkhand in-charge R.P.N. Singh to national general secretary K.C. Venugopal.
A visibly irritated Furkan, who returned to Ranchi on Wednesday after meeting Venugopal in Delhi on Tuesday evening, said that he had no option but to express his displeasure.
"I had written a letter to Sonia Gandhi ji and Rahul ji in December apprising them about the party situation at the ground level. Though we are in the ruling alliance in Jharhand, it does not mean that situation is good at the ground level. However, no action has been taken, not to my knowledge. Hence I decided to go and personally meet Venugopal ji and apprised him of the situation," said Ansari.
The septuagenarian leader, who represented Godda in the 14th Lok Sabha and is a five-term MLA from Jamtara (1980 to 2004), and is one of the executive vice-president of the party, told in no uncertain terms that the Congress base is gradually weakening in Jharkhand. His son Irfan Ansari is the current MLA from Jamtara.
"What can one say about the health of a party which has not held its state executive election for the last four years. The Jharkhand Pradesh Congress is being run on the whims and fancies of R.P.N. Singh (a former MP from Uttar Pradesh). It is either that Singh, who has done most of his politics in Uttar Pradesh is not aware of the ground situation in the party or does not want the party to perform well in future," said Ansari.
The senior leader also alleged that the current state unit president Rameshwar Oraon, who also holds the finance portfolio in the Jharkhand government, does not have much of a say in the party's functioning.
"Everything is being dictated by Singh. It is not good for democratic functioning of a party. The party leaders at the district level are feeling disheartened. I have done my duty as a party loyalist and it is for the party high command to take a decision," added Ansari.