Fatwa against burial
Fatwa issued against a 75-year-old Muslim man who died of natural causes by the Imam of the Makri Masjid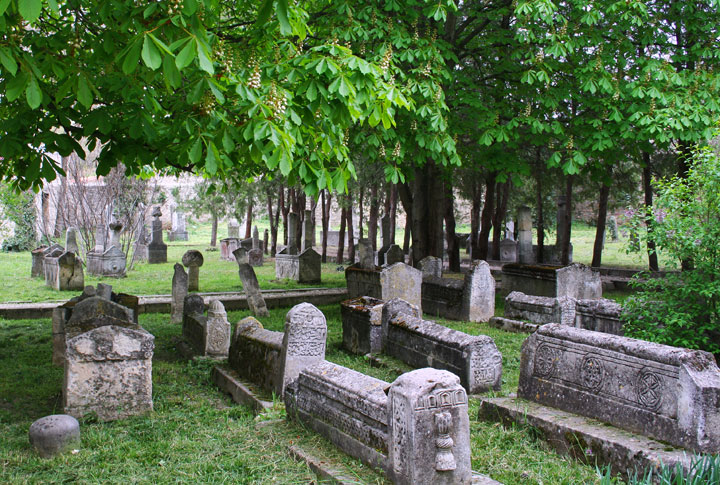 ---
---
A 75-year-old Muslim man who died of natural causes on Thursday in Makri village in Garhwa was denied burial in the graveyard.
Village sources said a fatwa was issued against the burial of Kareeman Ansari by the Imam of the Makri Masjid, Zakir Ansari.
Makri is both a large village and a panchayat under Bhawanathpur block and police station of Garhwa.
Police inspector of Bhawanathpur Ramji Mahto said the body of the elderly man was buried in the land near his house and not the village graveyard on Friday, a day after his death. He was buried without any janaza ki namaz. The deceased's daughter and son-in-law are traceless.
Inspector Mahto confirmed the Imam's fatwa against Ansari's burial. He added that no villager of the community complained or even informed the police about the fatwa that denied burial to this old man. "Even the village chowkidar had no information," he said.
When The Telegraph contacted the Imam of Makri mosque, Hussain, on Saturday, he claimed the deceased "had lived an unIslamic life and practised ojha guni (witchcraft), his food habits were not halaal and he used to drink liquor".
Asked whether an Imam of a village mosque could pass a fatwa, which usually comes from a mufti, Hussain said: "I consulted mufti Md Anwar of Koinde Kadhwan village on the lifestyle of the deceased Kareeman Mian. The mufti asked me to deny burial to this deceased man in the village graveyard."
Makri panchayat mukhiya Abdullah Ansari told The Telegraph that he had no say in this episode. "It was the Imam saheb who obtained the fatwa from mufti Md Anwar."
Additional SP (operations) Garhwa Sadan Kumar said it was a sensitive case. "The police did not know about this and now we have to move cautiously as it involves the community and its clerics."
SP Garhwa Ashwani K. Sinha is on leave. Inspector-general of police, Ranchi, Navin Kumar Singh spoke over phone from Hyderabad to say he had asked the DIG of Palamau range A.V. Homkar to look into the case. "The deceased had a daughter. I asked the DIG to get in touch with her to ask if she wants to issue a complaint on why her father was denied burial in the village graveyard. The law will take its course."