Dhanbad retail market banks on wedding dates
Decorators, caterers, owners of venues spy good tidings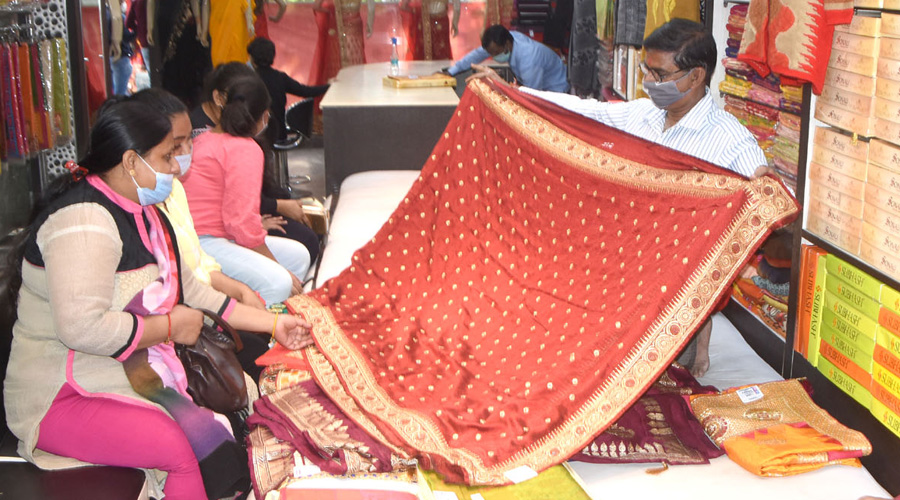 ---
|
Dhanbad
|
Published 23.11.20, 04:44 PM
---
With more than 5,000 marriages scheduled in Dhanbad during the upcoming lagan season of November-December, the market has revived for the first time this year in full swing after being badly hit due to lockdown during March this year.
The sale of garments, metal utensils, jewellery, cosmetics, grocery items, etc. has increased significantly since Diwali and further picked up post-Diwali. The boom in the market can be assumed from fact that the sale of footwear which was the worst hit during the lockdown, partially due to the closure of schools has also revived for the first time.
The happiest lots among all are over 500 decorators, tent house owners, caterers, band operators, florists, etc. as they are expecting to compensate for the huge loss suffered during the last eight months.
Talking to The Telegraph Online on Monday, Rajesh Kumar Gupta, patron of Federation of Dhanbad Zila Chamber of Commerce and Industry, said, "The market has already revived to a great extent since Diwali and we are expecting it to further improve with the beginning of the marriage season beginning from November 25 and scheduled up to December 15."
"We are slightly apprehensive about the Covid-19 situation. Therefore we are making a regular appeal to all the shopkeepers and customers to avoid the heavy rush and follow the social distancing norms as the market is not likely to sustain another jolt," said Gupta.
Md Sohrab, President of Purana Bazar Chamber of Commerce said, "The readymade garment sellers were disappointed over the dull market season during Durga Puja but the lagan season boom in the market is expected to compensate for all the loss."
"The jewellery market has also witnessed an upswing since Diwali and similar is the situation for cosmetics and other items required during marriage season besides garments," said Sohrab.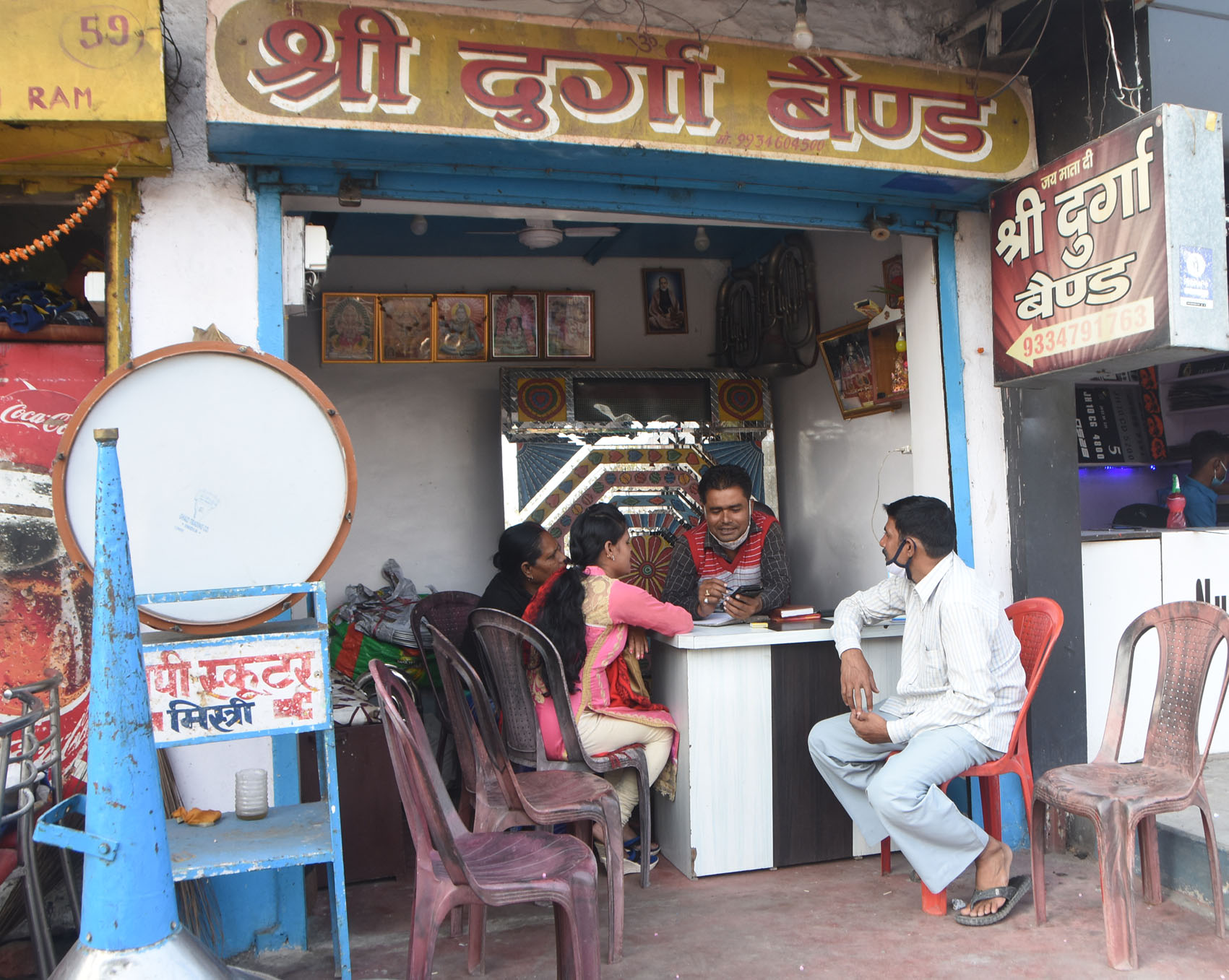 Pradeep Singh, President of Dhanbad Zila Decorator Association, said, "As very few marriages were solemnized during the previous lagan season of June-July, around 5,000 marriages are scheduled during the nine lagan dates scheduled between November 25 and December 15 this year in Dhanbad."
"We have instructed all our association members to strictly abide by the Covid-19 norms during the functions and will be erecting open pandals as per government instructions," said Singh and added that they are very thankful for the government which permitted the assembly of 200 persons during marriages.
"Marriage function organizers will also be requested to obtain the necessary permission for organizing the functions, as permission of Sub Divisional officer is mandatory for holding marriage-related parties and functions," said Singh.
Manish Kumar, operator of Sri Durga Band said, "As the musical instruments were not allowed due to the government's restricted permission for marriage functions during the lagan season of June-July, so we will be getting the first opportunity to perform during the upcoming lagan season beginning from November 25."