Dhanbad: Home Guards demand salary regularisation
They also ask for amendment to the Home Guard Act 1947 and 1963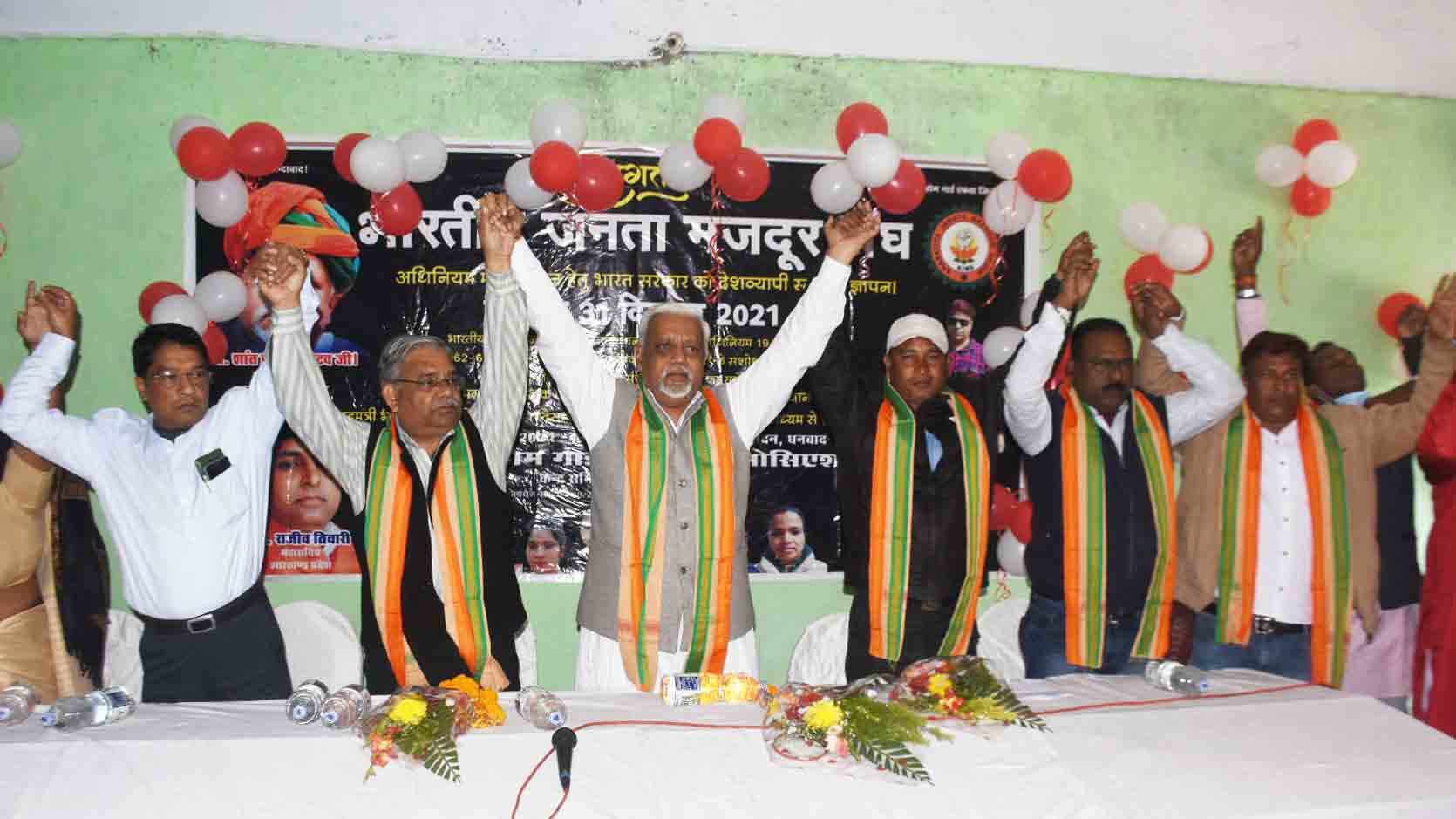 Home Guards at the conclave on Sunday
Gautam Dey
---
Dhanbad
|
Published 19.12.21, 07:35 PM
|
---
Home guard personnel from across the state congregating at Dhanbad on Sunday to participate at a conclave of Jharkhand Home Guard Welfare Association at Gandhi Seva Sadan Dhanbad, demanded amendment to the Home Guard Act 1947 and 1963 to give them the status of public servant instead of volunteers.
National President of Bhartiya Janta Mazdoor Sangh, Om Prakash Jataw who was the chief guest at the conclave, said, "Due to volunteer status provided to them under the Home Guard Act there is neither any regular service nor fixed salary for them."
He added that despite discharging all the crucial responsibilities related to law and order along with law enforcement agencies and also assisting police and other law enforcement agencies in conduction elections and others, they are not alloted regular duty and thus given wages at the rate of Rs 300 to Rs 500 per day.
Exhorting home guards to fight for their rights Jataw said that in order to press upon the central government to make amendment in the Home Guard Act, they have a devised a plan of action as per which the home guards across the country will give a memorandum to the Prime Minister, President and Union Home Minister. 
He elaborated that the memorandum demanding the amendment would be sent through the respective magistrates of their area.
Ravi Mukherjee, State president of Home Guard Association while addressing the participants of the state level conclave of the association said, "Very few home guard Jawans get regular allotment of duty and a huge majority gets work allotment creating sustenance problem," ading, "the changes in the act will help to regularise their job and ensure the end to the life of uncertainty."