Dhanbad bus service on brink of collapse
Only 5 buses plying, coal town civic body looks to float fresh tenders to run 20 more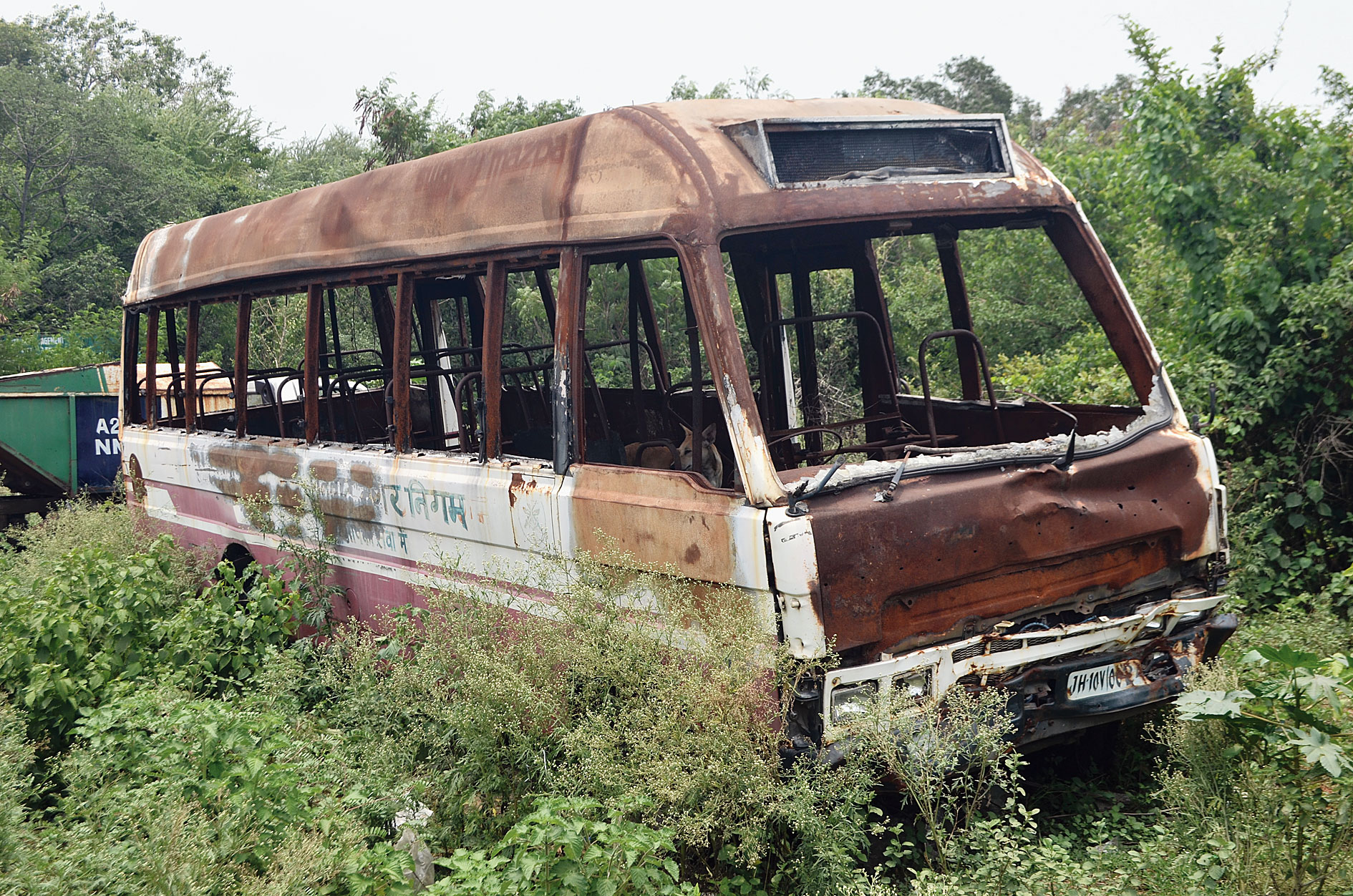 ---
|
Dhanbad
|
Published 26.06.19, 07:35 PM
---
The city bus service of Dhanbad, launched with much fanfare in 2010 under the Centre's Jawaharlal Nehru Urban Renewal Mission (JNNURM), has practically collapsed after 20 buses were grounded last week, leaving only five buses on the road.
Till last week, 25 out of 70 city buses were operational. But 20 of these buses stopped plying as Dhanbad Municipal Corporation (DMC) withdrew them after three-year agreements with three private contractors that had been engaged to run them expired. Currently, only five buses allotted to the area level federation of women's self groups (SHG) are running.
Of the 70 buses, 45 have been lying idle for the last five years. These are severely damaged, with chassis rusted, windows broken, seats torn, batteries dead and engines stalled.
"We withdrew 20 buses after the contracts expired on June 16. A bill of around Rs 10 lakh was also pending from the contractors," said DMC programme officer Ravi Kumar, who is looking after the transport department.
Kumar said that DMC had fixed a rental of Rs 170 per day per vehicle for buses operating on the Dhanbad-Katras route, Rs 100 per day for each bus plying on the Dhanbad-Sindri route and Rs 45 per day for each bus operating on the Dhanbad-Karmdaha route.
"But contractors were not paying us on the pretext of losses, compelling us to withdraw the buses. At the same time, we have initiated efforts to retrieve the pending amounts from them," said Kumar, adding that fresh tenders would be issued soon to allot fresh contracts for operating the 20 buses.
DMC commissioner Chandramohan Kashyap admitted that over 40 buses were in terrible shape.
"Although we have repaired around five buses and allotted them to women SHGs, but most of the 45 buses are in poor shape and are beyond repair. Investing money on these buses is not be financially viable," he said.
The city bus service was launched in Dhanbad on August 9, 2010 with 24 vehicles as a pilot project with the help Jharkhand Tourism Development Corporation (JTDC).
Although the number of buses gradually went up to 70 a host of problems led to the gradual collapse of the service.
Among the most common issues plaguing the service ever since it started were delayed salaries, strikes by drivers and conductors, poor maintenance of buses and recurring disputes with police over routes and stops.
On September 15, 2014, the state government pulled out JTDC as the primary operator. Since then, several attempts have been made to revive the service from October 14, 2014 by engaging private companies. Only around 25 buses have been plying the roads till recently.