Dalma Wildlife Sanctuary awaits fauna report
Researchers said they had found some new species that weren't listed in the earlier findings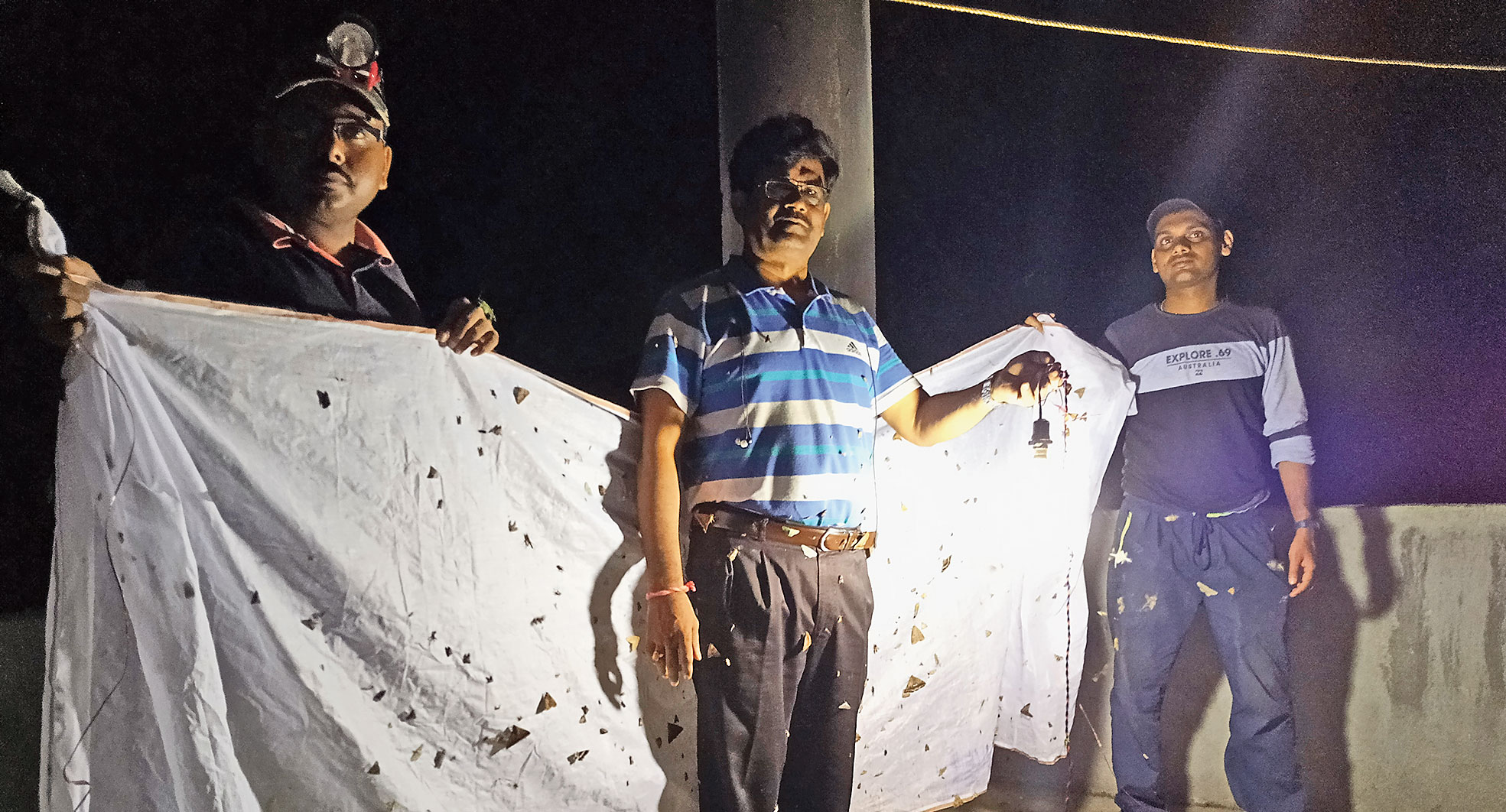 The team from Zoological Survey of India uses lights to attract moths in Dalma sanctuary.
Telegraph picture
---
Jamshedpur
|
Published 04.08.19, 07:48 PM
|
---
The latest report on animals in Dalma Wildlife Sanctuary will be out in a couple of months.
Researchers and scholars of Zoological Survey of India are set to complete their two-year fauna biodiversity research at the sanctuary.
The research, funded by the Jharkhand Biodiversity Board, aims to give a better idea about the animal species in the sanctuary.
Though a research was conducted in 2016, the current study is supposed to be a more detailed one that can help the government create a data of all possible species present in the sanctuary. A similar research is being conducted in Saranda.
"A list is already available with the government, but this will be a more detailed one. Our team has visited the sanctuary in different seasons to know more about the animal life here. The report, which will take another two months to be completed, will speak about the biodiversity and density of the sanctuary and will help the government plan better conservation measures," said Kumar Kaustubh, a senior research fellow with Zoological Survey of India, Patna.
A six-member team has been coming to Dalma over the last two years.
Zoological Survey of India director Kailash Chandra, co-principal investigators Navneet Singh and Gopal Sharma along with senior and junior research fellows have been part of the project.
The researchers said they had found some new species that weren't listed in the earlier findings. "Some new species of moths were found. However, during our visits over the last two years, we did not see the sloth bear even once. We did not conduct camera tracking, but there was no solid evidence of its existence," Kaustubh said.