Lalu doctor sample taken
With this, the chances of Lalu's exposure to the virus has increased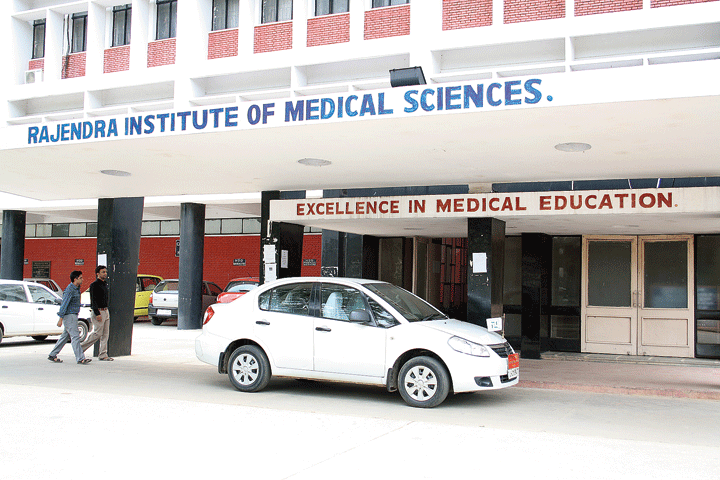 ---
|
Ranchi
|
Published 28.04.20, 06:49 PM
---
After the maternity ward, the novel coronavirus infection has reached two more departments of RIMS.
One patient each from paediatrics and medicine departments tested positive for Covid-19 on Monday, RIMS director Dr D.K. Singh said, adding that samples of medical and paramedical staff who came in direct contact with patients were taken on Tuesday for Covid-19 tests."
Among those whose blood samples have been taken is the doctor taking care of former Bihar CM Lalu Prasad Yadav, convicted in the fodder scam and admitted to RIMS for various ailments, an insider said.
With this, the chances of Lalu's exposure to the virus has increased.
When asked Dr Singh regarding this, he admitted the possibility but said that at the same time it would be too early to comment on this.
"The sample of the doctor has been taken today (Tuesday). Only in the case the report comes back positive, can anything further be said in this regard," Dr Singh said.
Another insider said that if the samples taken from doctors and nurses tested positive, there was every possibility that the both the departments will be closed like gynaecology department (with the maternity ward).
Dr Singh, however, negated the possibility. "That will not happen as both departments are big," he said.
The one from the medicine department is a mentally unsound old man who used to reside near Ranchi railway station. He was being treated at the medicine department for the last three weeks and was tested before being sent to Rinpas. He was often seen roaming in the ward. The one from paediatrics is a girl from Doranda with rheumatic heart disease, admitted for the past nine days. She received blood transfusion on Saturday.