Coronavirus lockdown: Supply helplines not very helpful
A resident of Bandhgari in Dipatoli, Arun Prakash, said home delivery of LPG gas had stopped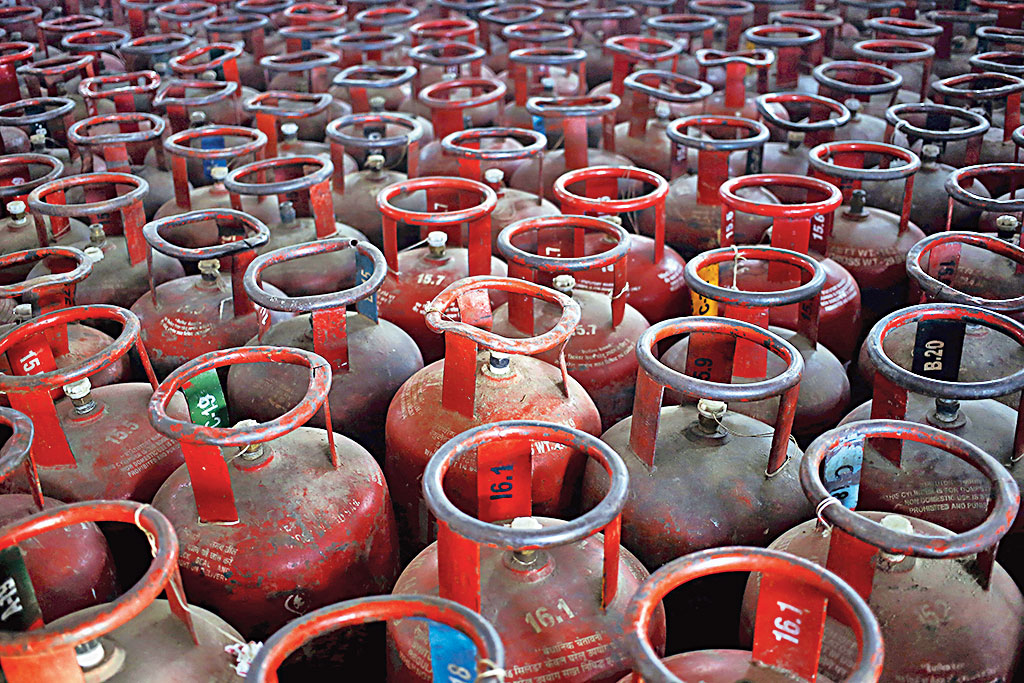 ---
|
Ranchi
|
Published 26.03.20, 06:43 PM
---
The district administration's helplines for residents to procure essential commodities, floated on Tuesday, may not be working efficiently in the state capital during the lockdown.
The Telegraph placed an order for essential items through one of the district administration's WhatsApp numbers 8292268300 at 6pm on Wednesday to check how well or if at all the system works. However, till 6pm on Thursday, the order was not delivered.
On Thursday at 10.30pm, after not getting any response to the order placed, The Telegraph called up DC Rai Mahimapat Ray to tell him about the status. The DC asked for a screenshot of the order and suggested waiting for some time. Nothing happened.
A resident of Dhurwa, who did not want to be named, also said that he attempted to place an order on Wednesday and Thursday but did not get response from any number circulated by the district administration for home delivery. He shared with The Telegraph screenshots of his communication attempts.
A resident of Bandhgari in Dipatoli, Arun Prakash, said home delivery of LPG gas had stopped. "LPG gas cylinder has not been delivered to my home. I even went to the godown but drew a blank. The supply system has become horrible," he said.
A businessman at the Pandra wholesale market admitted the situation was chaotic and if proper measures were not taken, a food crisis would surface in Ranchi and nearby districts like Gumla, Lohardaga, Khunti, Simdega, Latehar and Palamau.
"Pandra is a wholesale market where retailers from Ranchi and nearby districts buy food to supply it across localities. For the last two days, the gates of Pandra market have closed. Orders are coming to the market secretary, who passes it to eight wholesalers, who in turn ensure their delivery to retailers with the help of 40 vehicles, usually auto-rickshaws. But stocks at Pandra itself have dwindled," he said.
Pandra decision
Ganesh Agrawal, the joint secretary of Ranchi Chambers of Commerce, admitted to the problem but said proper corrective measures were being taken. "On Thursday, we held a meeting with SDO Lokesh Kumar Mishra on the supply chain, where it was decided that Pandra wholesale market would stay open from 11am to 4pm for retailers from Friday.
LPG helplines
Ranchi administration issued three numbers to book LPG cylinders, 9708024365 (IOCL), 7715012345, 7718012345 (BPCL) and 8987523456 (HPCL). It is being claimed that delivery will be done within 3 days after booking. In case of a problem, one can dial toll-free number 1800233355 anytime or talk to officials between 9am and 5.30pm on 9852334036 (IOCL's Rajeev Singh), 7903846664 (BPCL's Satyendra Singh) and 7542034374 (HPCL's Saurabh Jaiswal).