Commander-in-chief of militant outfit National Santhal Liberation army arrested
Rohit and Lakhiram who were seriously injured in the incident have been later admitted by police for treatment in the local hospital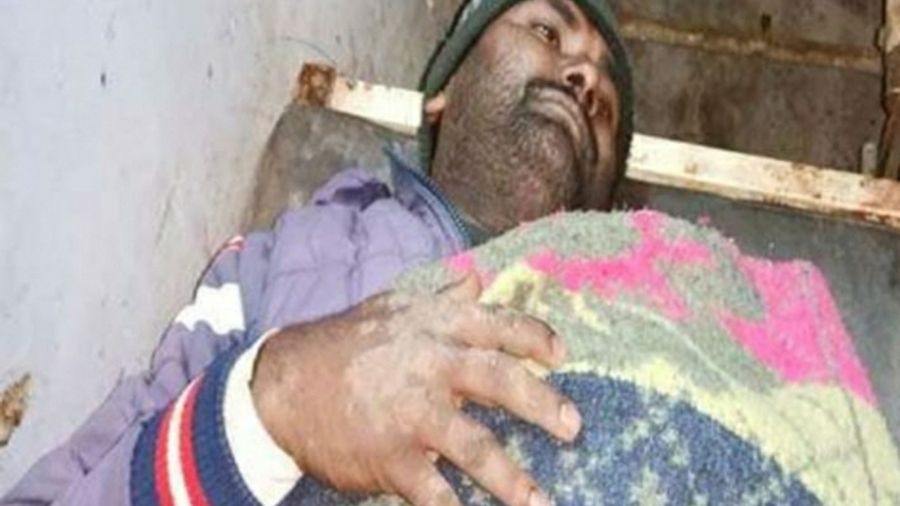 Rohit Murmu, Commander-in-Chief, Santhal Liberation Army
Gautam Dey
---
Dhanbad
|
Published 06.02.22, 07:49 PM
|
---
Rohit Murmu, Commander in Chief of National Santhal Liberation Army, a militant outfit of Assam, and his deputy, Lakhiram Mumu were beaten by local residents of Motipahari village under Borio police station of Sahibgang district last night and handed over to police.
Rohit and Lakhiram who were seriously injured in the incident have been later admitted by police for treatment in the local hospital.
Notably, Lakhiram had an old enmity with the Kailash Sah, the former driver of local BJP leader, Surya Narayan Hansda.
Lakhiram reached the village along with Rohit Murmu and a few others and attacked Kailash Sah last night. Local residents and family members of Sah who got enraged over the incident, in turn retaliated and brutally beaten up Rohit and Lakhiram and later handed over the police which reached at the site after getting information about the incident.
Talking to media, Jagannath Pan, officer in charge of Borio police station confirmed the incident and said, "Lakhiram Murmu had and old enmity with Kailash Sah of his own village and he arrived at the village last night along with Rohit Murmu and others to settle scores with Sah but was in turn grabbed by the villagers."
"We have lodged a case against Lakhiram Mahto, Rohit Murmu and others on the complaint of Kailash Sah and launched a probe in case," added Pan and denied any incident of firing during the incident.
Notably , Rohit Murmu has earlier also been arrested by police in connection with the murder of Motihari resident, Arun Sah but later released on bail. He along with Lakhiram  Murmu has escaped from Assam due surmounted pressure of Assam Police.
Lakhiram Mahto alias Admin Singh Soren alias Redo Singh alias Soni Ram on the other hand who is also a co accused in Arun Sah murder case besides the murder of, Chandrai Soren, an Assistant Sub Inspector of Police of Barhet Police station had also been earlier arrested by Assam Police on December 20, 2021 but he later secured bail  from the court.
Established in 2005, National Santhal Liberation Army (NSLA) is a splinter group of militant outfits which claim to be fighting for the rights of tribal.
The splinter outfit was formed after the five militant outfits, surrendered along with their arms and ammunitions on January 4, 2012 in Guwahati facilitating the resumption of peace talks with the government.