Coal worker killed in accident during morning walk
STATE DIGEST: Ramgarh police issues high alert for IPL betting; 4 arrested in BJP leader murder case; armed robbery; demand from JMM MLA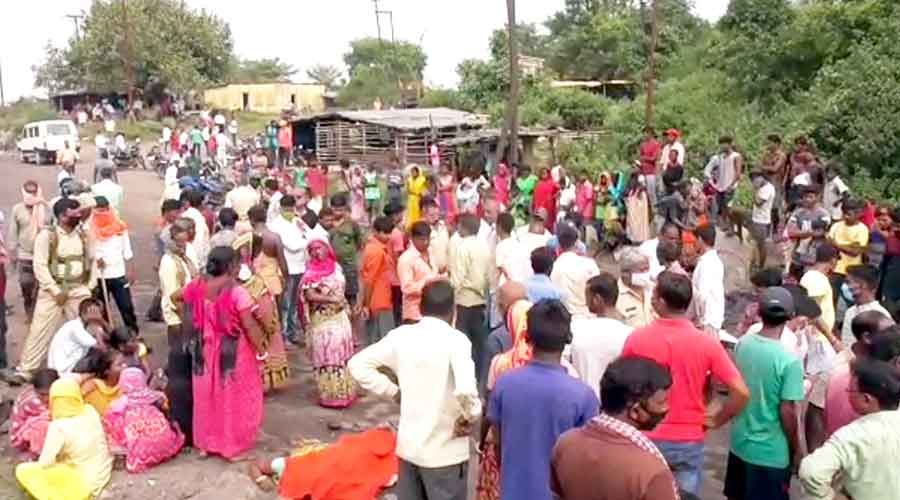 ---
Published 18.09.20, 05:20 AM
|
---
A coal worker of Mukunda Open Cast Project area of BCCL died after she was hit by a BCCL water tanker.
The deceased, Arti Devi, was the sole bread earner of her family. She is survived by her husband, Baliram Rajbhar, sons Raja (10), Amit (8), Deepak (5) and daughter Khusbu (12).
The local residents of MOCP and North Tisra area blocked the North Tisra- Jeenagora road for more than one hour, demanding compensation for the family.
The family members of Arti Devi said she used to go for morning walks everyday towards the Gokuldham part, about 2 kms from her colony.
The blockade was lifted around 9am when a police team led by officer in charge of North Tisra Police station, Chandraketu Singh arrived at the site and held talks with the protesters assuring them that compensation will be sought from BCCL authorities.
"We have sent the dead body for post-mortem at PMCH and will initiate investigation on the basis of statement of the family members of the deceased after lodging a case", said Chandraketu Singh.
Ramgarh police issues high alert for IPL betting
Ramgarh district's police administration has issued a high alert on active bookies during the Indian Premier League fixture.
The IPL commences from September 19.
SP Prabhat Kumar said, "We are constantly getting information that bookies are active in the district. Bookies are consulting to gamble crores through mobile Apps and software".
Punters are present on every street to bet on the matches.
The SP urged parents and young people to stay alert and not fall prey to the gambling system which sometimes has a fatal end.
Emergency numbers 100 and 9162388444 have been issued. Anyone who has information about the bookies can inform the police.
Attestation Parade Organised at PRC Ramgarh Cantt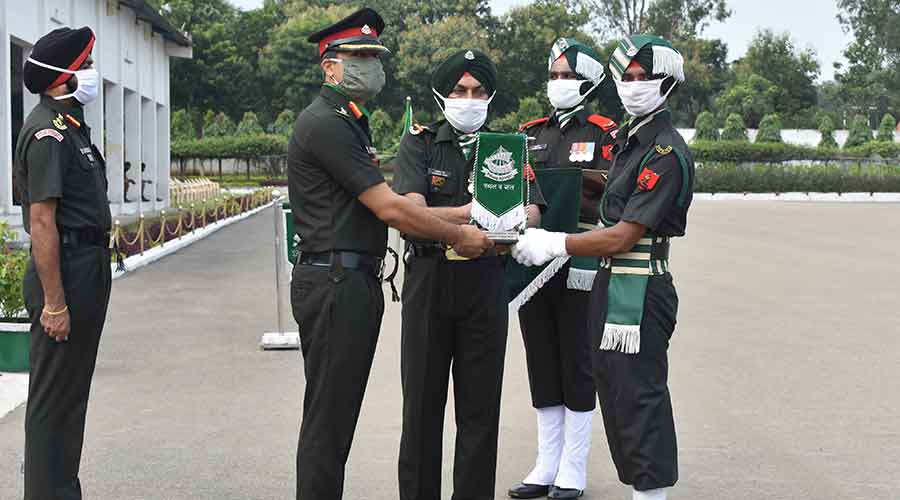 An attestation parade of 404 trainees was organised by The Punjab Regimental Centre on Thursday at Kilahari Drill Square, Ramgarh Cantt.
The young soldiers took oath after nine months of training.
Reviewing officer congratulated all newly inducted soldiers on the successful completion of their training. He presented medals and awards to the outstanding young soldiers for their performance during the training.
Four arrested in BJP leader murder case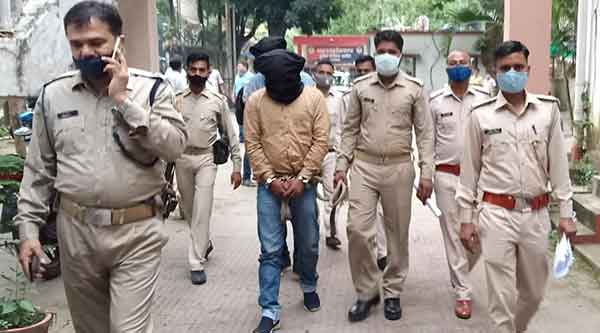 Dhanbad police, arrested a car driver, Lalan Kumar Das in connection with the September 4 murder of BJP leader Kendua Mandal.
Four more persons, including three of Baliapur and one person of Damodarpur, were arrested from Baliapur.
Dhanbad SSP, Asim Vikrant Minz, said that police raided a hideout in Baliapur on the basis of information obtained from the interrogation of Lalan Kumar Das arrested the four criminals while raids are on to arrest more persons.
He said that the murder plot was hatched by Vikash Singh, a noted criminal of Dhanbad in association with another criminal, SatIsh Kumar alias Samir who are still at large.
Police also recovered a 7.62 mm country made pistol, a live catridge, a magazine, two motorcyles and a mobile phone from the arrested persons.
Satish Singh, a close aide of the Dhanbad MLA was killed on the Dhanbad Bokaro road in Matkuari area at 3 pm on August 19 when he was walking to Vikash Nagar after disembarking from a SUV.
Rs 6 lakh looted from house
Cash and properly worth over 6 lakh was stolen from the house of a resident of Barapandeydih locality under Baghamara Police station on Thursday.
Ajay Pandey who lodged a case in this regard at Baghmara police station claimed that around 10 armed criminals entered his double storey house, held his family at gun point, stole jewellery and cash and then fled.
Police recovered a mobile from Topchanchi area.
Demand from JMM MLA
Dhanbad based Central President of Commerce wing of Jharkhand Mukti Morcha, Amitesh Sahay, met Littipara JMM MLA, Dinesh Marandi during his brief stay at Govidpur and handed him a memorandum to resolve traffic congestion on the main road connecting Dhanbad to Santhal Pargana.
According to the memorandum, Sahay urged Marandi to look into the demand for construction of four flyovers and resolve the power crisis in Dhanbad.
Chatra power grid inauguration delayed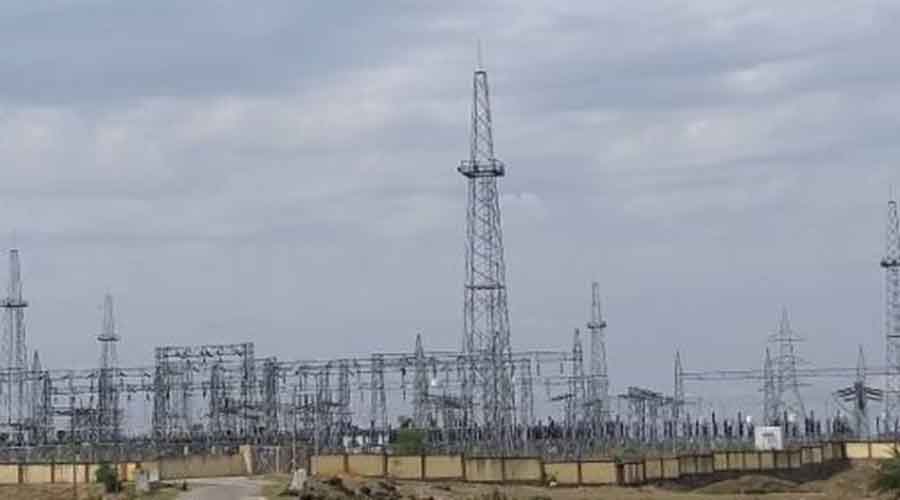 Inauguration of a power grid substation in the district has been delayed by environmental and lockdown related factors.
Once functional, the district will get uninterrupted power supply.
An NOC is required for cutting down trees that fall under the newly erected transmission lines. The lockdown delayed the formal procedure.
Executive engineer of Jharkhand Bijli Vitran Nigam Limited, Chandramohan Sharma said," Work has been completed and there is some issue at Latehar side which will be sorted out at the earliest".
He claimed that it's a matter of few months when Chorkari power sub grid will start working by January 2021.