Call to care for the many megaliths of Jharkhand
Researcher Subhashis Das says prehistoric rocks can be giant tourist attractions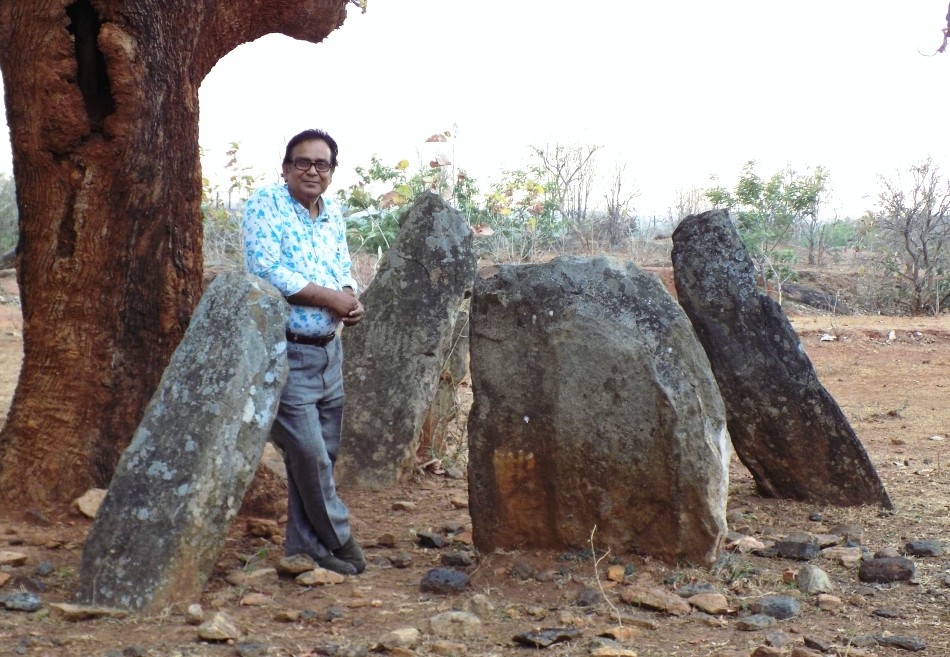 ---
---
India is a country of megaliths that can be a huge attraction among tourists, as they are in western countries, across the globe, said well-known author and researcher Subhashis Das.
He said megaliths are found in large numbers in Jharkhand, but the state government is not showing interest in developing these prehistoric, Iron Age structures.
Das said due to this, all such sites are now lying in neglect with damages reported from time-to-time.
"India is a country of megaliths from Kashmir to Kerala and from Manipur to Gujarat," said Das, talking to The Telegraph Online at his Nawabgunj residence in Hazaribagh on Sunday.
He said most Indian states house megaliths, and suggested that both the central and state governments should promote their treasure trove of these prehistoric stones to the world.
"India is not only a country of temples and the Taj Mahal but also of megaliths," he said.
He added that proper research is required to reveal their mystery and history.
"The thousand-years-old prehistoric archaeoastronomical megalithic complexes of Punkri Burwadih and Katia Murwey of Jharkhand, Nilurallu of Andhra Pradesh and Hanamsagar of Karnataka, and the non-sepulchral site of Burjahom of Kashmir are enough to turn the course of India's history," Das said.
Speaking of the Stonehenge, Callanish Stones and Newgrange in England, Scotland and Ireland respectively that attract lakhs of tourists, Das stresses on the potential of Indian megaliths.
Subhashis Das, who is credited to have discovered several megalithic sites, has authored several papers and books on megaliths.
His research on megaliths has been incorporated into the history books of the Jharkhand Education Board.
He has also travelled to Spain and Japan to spread knowledge of the megaliths of India.
Das discovered the Pankri Barwadih site on Hazaribagh-Barkagaon road, but the place is now lying in neglect.
"Last time, when I went to the site, tears started coming out from my eyes seeing its terrible state," said Das, adding that the condition is so due to the apathy of officers.
"I hope the present state government would do something here", he added.